How does a four-day workweek work? What you should expect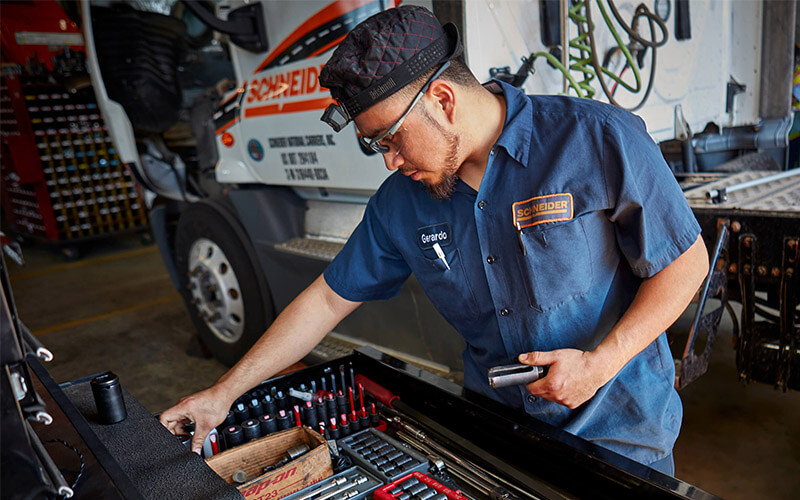 Estimated reading time: 3 minutes
While the most traditional 40-hour workweek in America consists of working Monday through Friday from 9 a.m. to 5 p.m., some companies offer a schedule variation where associates work four days per week instead of five.
If you are considering applying for a job with a four-day work schedule, you most likely have a lot of questions about what to expect and how this could benefit your work-life balance.
Continue reading for answers to all the questions you may have about how a four-day workweek works.
How does a four-day workweek work? Days, hours and more
Simply put, four-day workweeks consist of four workdays instead of five. This means you work 10- or 11-hour shifts, instead of eight- or nine-hour shifts, depending on if you are required to take a lunch break.
However, don't just assume you'll work Monday through Thursday from 9 a.m. to 7 p.m. or something similar. Oftentimes, people who follow a four-day workweek work a less traditional schedule. That's why it's important to talk to the job recruiter about what your schedule will look like.
Example of a four-day workweek schedule
At Schneider, shop associates work four-day weeks. A typical schedule for a diesel technician could be Monday-Wednesday, plus every other weekend, 5 a.m. to 3:30 p.m.
How do you calculate a four-day workweek?
Calculating the number of hours you need to work each day during a four-day workweek is simple:
If you are expected to work 40 hours per week, divide 40 by the number of days you will be working, which is four. Your total comes out to 10, which means you will be required to work 10 hours a day.
However, it is unlikely that you would be required to figure out how many hours you will need to work each day. The job recruiter or hiring manager should inform you of what days and hours the role is expected to work.
Is working 4 days a week good?
There are quite a few positives associated with working four days per week instead of five. Consider these:
1. More flexibility for appointments.
A four-day workweek allows you to schedule appointments on the day(s) you're off, instead of having to take paid time off from work in order to squeeze them in.
2. Better work-life balance.
You can enjoy having an additional day to get things done around your house, spend time with family and friends and pursue other interests you have.
Having a third day off also allows you more time to reset and recharge.
3. Opportunity to earn extra income.
Working four days per week instead of five does not mean you will earn a lower salary, because you are still working the same number of hours.
However, if working a second job to earn a little extra income is something you're considering, a four-day workweek would give you better flexibility to do so because you would have three days off from your full-time employer instead of just two.
4. One less days of commuting.
If you dread your morning and afternoon commute, a four-day workweek would mean one less day of having to make the trek into the office. It could also lead to filling up your fuel tank less often and saving a few dollars on gas each week.
Cons of working a four-day workweek
With the positives of working four days per week also come the negatives. It's up to you to decide if the following drawbacks of working four-day workweeks outweigh the benefits:
1. Longer shifts.
Getting into the routine of working 10- or 11-hour shifts may be difficult after previously working eight- or nine-hour days. You may find yourself feeling more burned out at the end of a 10-hour shift.
However, with time and as you adjust, longer shifts will become easier to manage. Plus, as mentioned above, having that third day off will give you more time to recharge.
2. Unique schedules.
Oftentimes, working four days per week may mean having a less traditional schedule. You may be required to work weekends, nights or even earlier mornings than you previously did. If you prefer sticking to a more traditional work schedule, this may be a difficult change to adjust to.
If you will be required to work a unique schedule during your four-day work week, check out our tips to staying healthy while doing so.
Interested in working a four-day workweek?
Search Schneider's shop job opportunities, most of which offer a four-day workweek, and apply for a position that interests you.
About the author

Schneider Guy loves the "Big Orange." He's passionate about the trucking industry and connecting people to rewarding careers within it. He's been the eyes and ears of our company since our founding in 1935, and he's excited to interact with prospective and current Schneider associates through "A Slice of Orange."