How many hours can a truck driver drive?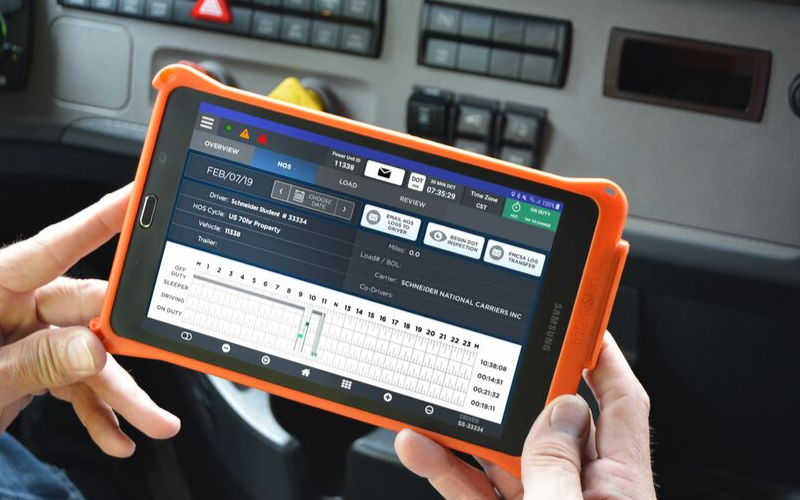 Commercial truck drivers involved in interstate commerce must adhere to federal Hours of Service (HOS) regulations that set the maximum amount of time a driver can work and the minimum amount of time a driver must rest before working again.
How many hours can a truck driver drive? In summary, a truck driver can drive 11 hours before needing to take a 10-hour break, while also complying with time logging requirements and following several other Hours of Service rules. All are described below, including changes taking effect Sept. 29, 2020.
Jump to section:
4 truck driver log duty statuses that impact driving hours
Most electronic logs capture driving time automatically. Truck drivers are responsible to accurately record non-driving time, and logging is federally required, including keeping a paper logbook in the truck as a backup.
1. Off duty (Line 1)
Not working, not required to be ready to work and no responsibility to perform work — free to pursue own interests (e.g., meal stops, time at home, relaxing at a truck stop, etc.).
2. Sleeper berth (Line 2)
All time spent resting in the sleeper berth.
3. Driving (Line 3)
All time spent at the controls of a commercial motor vehicle (CMV) in operation (e.g., actually driving, sitting in traffic waiting to move).
4. On duty not driving (Line 4)
Time you begin to work or must be ready to work, until the time you are relieved from work (e.g., physically loading/unloading, inspections, training, fueling — basically all non-driving work directed by the company).
Know the Hours of Service rules (and exceptions)
Hours of Service regulations are found in Part 395 of the Federal Motor Carrier Safety Regulations, which are developed and enforced by the Federal Motor Carrier Safety Administration (FMCSA), which is part of the U.S. Department of Transportation (DOT).
These DOT regulations describe both how long a truck driver can drive and how long he or she can participate in non-driving work. The HOS rules and exceptions are summarized below.
11-hour rule
This is the rule summarized above that a driver cannot drive more than 11 hours following 10 consecutive hours off duty (10-hour break).
14-hour rule
Once you start your day after at least 10 hours off duty (10-hour break), you may not drive after reaching the 14th consecutive hour working.
30-minute break rule
A driver cannot drive after the eighth hour of driving without taking a break from driving of at least 30 minutes before driving again. This rule features added flexibility following a 2020 rule change described more in a later section.
70-hour rule
A driver cannot drive after having been on duty 70 hours in any eight consecutive days. A driver can (but does not have to) reset the 70-hour clock by taking a 34-hour rest period, often called a 34-hour reset.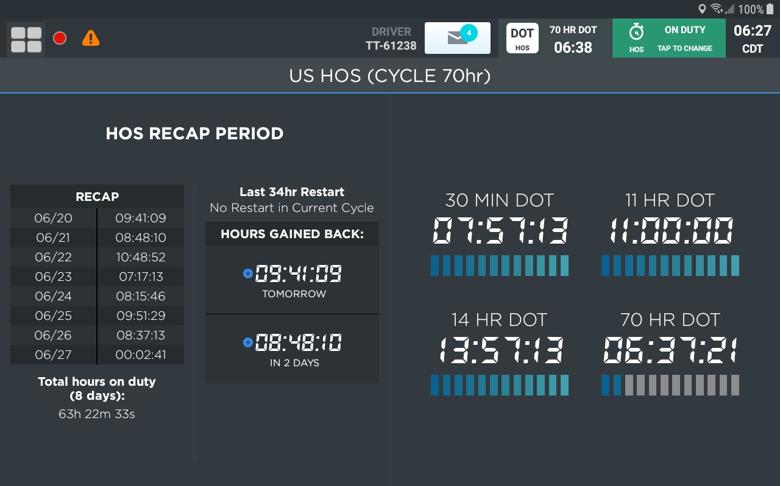 10-hour break
A 10-hour break is defined as 10 consecutive hours in an off-duty status. This can be 10 consecutive hours in the sleeper berth, 10 consecutive hours on Line 1 (see duty statuses above) or a combination of both Lines 1 and 2 for 10 consecutive hours … or in some cases, one notable exception:
7 and 3 split or split sleeper rule
A 7-3 split allows drivers to sometimes split a 10-hour break into two segments — one segment no shorter than seven hours and the other of at least three hours at separate times. After each partial rest break, drivers must count the driving time from before that rest against the current clock, so the split sleeper time can get confusing and interfere with healthy sleep patterns. In fact, many carriers, including Schneider, do not allow split sleeper berth breaks, even with the flexibility added in 2020 that's described later.
Other exceptions to the Hours of Service rules
Hours of Service regulations do allow some exceptions, though it's up to each driver to understand their appropriate application.
Personal conveyance – using a truck for personal transportation (full FMCSA guidance).
Yard moves – driving done in a limited-access lot or yard can be performed in on-duty status vs. driving.
Short-haul exemption – CDL drivers that consistently operate within a 150 air-mile radius (expanded in 2020 from 100) and begin and return to their terminal within 14 hours (expanded in 2020 from 12) may be exempt from keeping logs, and report daily hours instead.
Adverse driving conditions – drivers may extend maximum driving and the maximum work day limit by up to two hours when certain conditions are met, including when such weather conditions could not have been known before the driver started driving. Though rare, this exception also features added flexibility with the new 2020 rules.
Direct emergency assistance – drivers may complete their run under certain emergency conditions, such as a federal or state emergency declaration (this includes COVID-19 emergency relief, as described in the FMCSA's COVID-19 information and resources).
Read the full Hours of Service regulations and understand any company-specific rules to stay compliant.
Common questions about how long truckers can drive
How many hours can a Team driver drive?
The rules are the same for Team drivers and Solo drivers, so it's up to each Team to maximize driving time for each driver within the rules to keep the truck moving.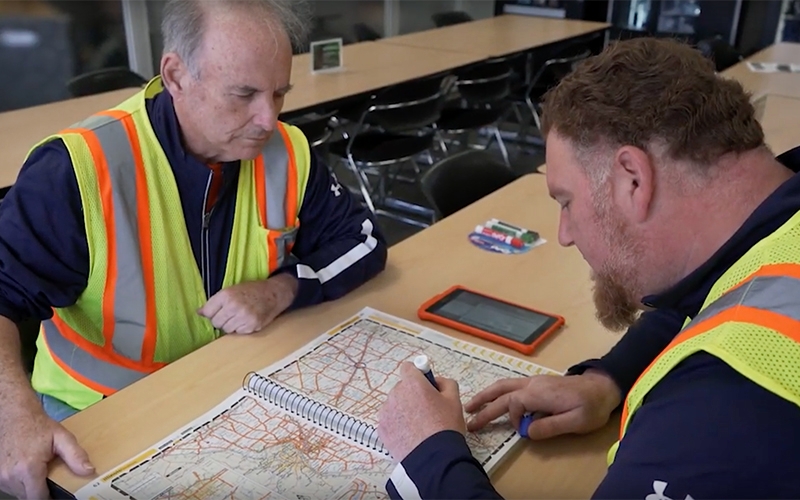 What happens if a driver violates the Hours of Service rules?

Drivers may be placed out of service and fined for a regulation violation (e.g., 14-hour rule violation), falsification of logs or failing to record a duty status; a driver and carrier Compliance, Safety and Accountability (CSA) score may be impacted and civil penalties are possible, depending on the severity.
New 2020 Hours of Service rule changes
In August 2019, the FMCSA published a notice of proposed rulemaking on changes to HOS regulations, and on June 1, 2020, the rules were revised — which are effective Sept. 29, 2020.
Short-haul exception – will be allowed to work a 14-hour day rather than the current 12-hour day and can travel up to 150 air miles from their terminal each day before returning to where they started.
Adverse driving conditions exception – the definition of adverse driving was updated to extend not only the 14-hour work day by two hours, but also the 11-hour driving clock. This exemption is only allowed in very rare situations.
Split sleeper berth provision – the outgoing rule allows for what is known as an 8-2 split, and the new rule will also allow a 7-3 split. Also under the new rule the shorter break period does not count towards the 14-hour duty clock. At Schneider, we do not use the split sleeper rule and require a full 10-hour break.
30-minute break requirement – the new rule will allow a 30-minute rest break to be taken off-duty or on-duty or in the sleeper, as long as it's a 30-minute break from driving. This will be a welcome change with added flexibility for Schneider drivers. Also, the 30-minute rest break will only be required if you drive more than eight hours in a day.
Ready to drive for a carrier that values your time?
Schneider is committed to helping drivers maximize miles and earnings, while staying compliant. Don't waste another hour — apply today!
About the author

Schneider Guy loves the "Big Orange." He's passionate about the trucking industry and connecting people to rewarding careers within it. He's been the eyes and ears of our company since our founding in 1935, and he's excited to interact with prospective and current Schneider associates through "A Slice of Orange."