How to prepare for truck driving school in 5 simple steps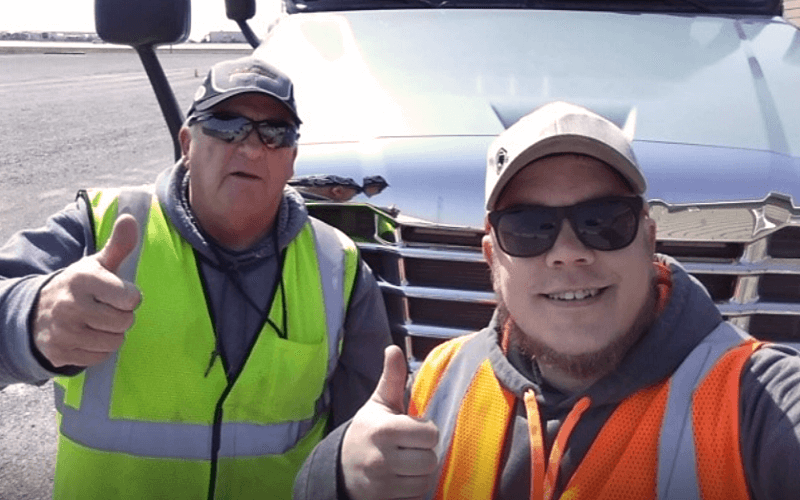 Like anything in life, being prepared for the challenge ahead will set you up for success. Attending CDL school is no different. As a leader in CDL training, the Driver Resource Center's network of schools train thousands of students each year. We've outlined five steps to help you prepare for truck driving school.
5 steps for how to prepare for truck driving school
1. Review the CDL manual.
Get a jump start on your training by downloading a free copy of your state's CDL manual.
Familiarizing yourself with the manual and trucking terms used will give you an idea of what will be covered during training. Don't worry if you don't understand everything in the manual right now. All information in the manual will be covered during CDL training.
2. Dress appropriately.
To improve your chances for success at CDL school and for your own comfort, wearing appropriate clothing is vital. But you may be wondering, what should I pack for truck driving school?
You should plan to wear comfortable clothes you can move around in and can wear in any season. Footwear is also important when training. You should wear closed-toe shoes. Do not wear flip-flops, sandals or other shoes that do not protect or cover your feet.
Remember you will train in all types of weather, including rain and cold. You don't want wet feet when you are outside learning to drive a truck. For that same reason, you will want to bring rain gear.
Additional personal items you may wish to bring depending on the time of year:
Sunglasses.
Hat.
Sunscreen.
Hand warmers.
Gloves.
Find a full outline of what to pack for truck driving school in the video below.

You will be thankful for packing proper attire for training. Comfortable, practical clothing, closed toed shoes and the right gear for any weather will make your training that much easier.
3. Pack necessary daily supplies.
You'll also need to bring supplies for classroom sessions. We recommend you bring pens and pencils, a notebook and calculator.
Many CDL schools provide housing for students who do not live close to campus. In this case, you'll want to bring any personal care items you use daily, just like you would if packing for a vacation. You should also bring detergent for laundry.
When staying in lodging, you may want to bring your own snacks. After a long day of training, you will be glad to have food in your room. Packing your own food will also ensure you don't spend too much money having food delivered.
Traveling to attend CDL school is a great way to prepare for your new career as a truck driver. Students traveling more than 50 miles away from select Driver Resource Center network schools may be provided lodging if needed. You can expect to share a hotel room with a student of your same gender. Your room will have basic kitchen amenities. Shuttle service will be provided to and from campus each day.
4. Gather all required documents.
To obtain your CDL you will need to bring a few important personal documents to truck driving school. Without these documents you will not be able to start your training.
State issued birth certificate (raised seal or watermark) OR valid U.S. passport.
Valid state issued driver's license (address on license must match your current address of residence).
Social Security card.
Proof of residency.
Green card (if not a U.S. Citizen).
Voided check (will be provided to your future employer for direct deposit).
Additional items you may need.
Spending money for personal expenses.
Money for learner's permit and possibly CDL exam (fees vary by state).
Commercial Learner's Permit (CLP) (requirement varies based on school).
DOT physical and medical card (requirement varies based on school).
View a full list of documents required for CDL training in the video below.

Training at a Driver Resource Center network school begins with preparation to take the Commercial Learner's Permit test. Therefore, you are not required to have your CLP prior to attending class. It will, however, better prepare you.
This requirement may vary based on the CDL training school you choose.
Department of Transportation physicals
In addition, the DOT physical exam can be completed during your first week of training at truck driving Schools like those in the Driver Resource Center's school network.
We recommend getting a DOT physical before CDL school as it will give you peace of mind and reduce potential roadblocks to getting your CLP. A DOT physical must be performed by a certified medical examiner. Again, this requirement may vary by state and/or the CDL training school you attend.
5. Bring a positive attitude.
Learning anything new is challenging and everyone learns at their own speed. A positive can-do attitude is essential to your success. There will be good and bad days, and you may experience some days where you wonder "is it worth going to truck driving school?" but don't give up.
The experienced Driver Resource Center team will provide you with support and guidance, but ultimately your success depends on you.
Follow the steps outlined above and review the list provided by your recruiter to ensure you are prepared for your first day of class. If you have any questions, be sure to ask your recruiter. They are there to help you through the entire process.
Interested in learning more about truck driving schools?
Schneider works with a variety of driving schools across the nation. Learn more about obtaining your CDL and attending truck driving schools by checking out more of our driving school blogs.
About the author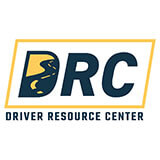 Driver Resource Center (DRC) has been providing industry leading CDL training through its network schools since 1993. DRC is proud to be a partner school with Schneider to provide sponsored CDL training. DRC network schools offer 13 locations across the U.S.
More posts by this author