How to ace an interview: 11 tips to impress the hiring team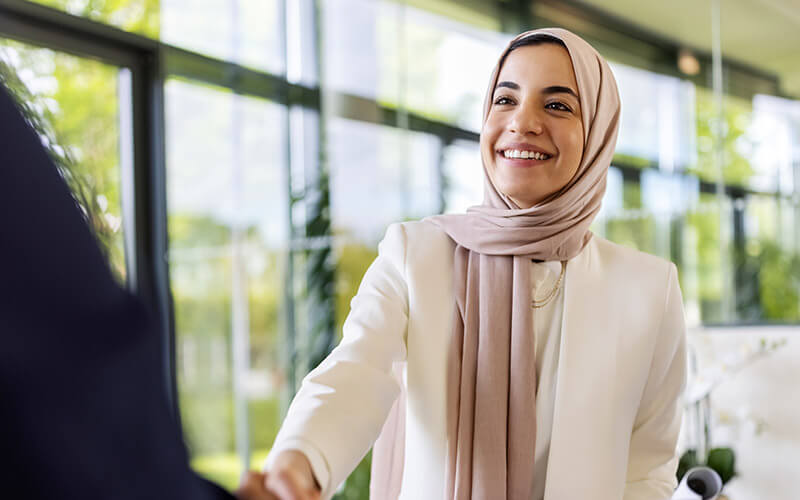 Estimated reading time: 8 minutes
Job interviews are nerve-wracking. You're finally getting the opportunity to show your potential to the company, but you're nervous you're going to blow it.
During my career as a corporate recruiter at Schneider, I've come to learn how important job interview preparation is.
So, here are my tips for how to ace an interview – including what to do before, during and after the interview.
Before the interview
1. Research information about the company.
The first step in preparing for a job interview is to do your research. Researching is important because you need to be able to demonstrate that you got to know the company before the interview. My recommendations for learning about a company include:
Looking at the business' website and social media.
Signing up for company newsletters and emails.
Following any influencers at the organization.
Reviewing your interviewer's LinkedIn profile.
When doing your research, I would look for some specific things that will be easy to reference during the interview. I encourage you to look into:
What the company is/what the company does.
The company's core values.
The company's history.
Any recent company wins or awards the company has won.
Events the company recently participated in or held.
2. Come up with questions to ask during the interview.
Asking questions during an interview allows you to learn even more about the company you want to work for. It's best to formulate your questions ahead of time so you aren't scrambling on the spot to come up with some.
I recommend basing your questions around the research you do and bringing a notebook with your questions written down. Examples of questions you could ask your interviewer include:
What do you enjoy most about working here?
What kinds of opportunities are there in the company and/or department right now?
What company core value do you find most important in your role?
I noticed the company recently participated in X event. Are associates encouraged to take part in these types of events often?
I saw the company recently won X award. How important is this award to you as an associate of the company?
What types of challenges could I face in this role?
I recommend checking out our list of commonly asked questions in Schneider interviews for even more inspiration.
3. Prepare for the most common interview questions.
Planning your responses to questions in advance will help you sound more confident during the interview and prevent you from rambling. You don't need to memorize your answers, but you should think about how you are going to respond to specific questions so you aren't put on the spot and can produce professional answers you're proud of.
No matter what job you're applying for, the interviewer is most likely going to ask similar questions to the ones listed below. These questions are typically asked so the interviewer can get to know your background and personality.
Read through each and think through how you would answer them:
Can you tell me a little bit about yourself?
Why are you the best person for the job?
Why do you want this job?
How has your experience prepared you for this role?
Why are you leaving (or have left) your current job?
What is your greatest strength?
What is your greatest weakness?
How do you handle stress and pressure?
What are your salary expectations?
What are your goals for the future?
4. Be ready to provide specific examples.
Many companies incorporate behavioral-based interview questions in their interviews. Behavioral-based interviewing focuses on how the interviewee acted in specific situations in the past to give the interviewers an idea of how they would react to similar scenarios in the future.
Many behavioral questions start with, "Tell me about a time when…" or, "Please share a specific example of…"
Again, you don't need to memorize your answers, but you should think through how you are going to answer these types of questions. Make a list of experiences you had at previous jobs and think about how they can be used as answers to behavioral-based questions. Your examples should be clear and succinct.
5. Practice with other people.

One of the best ways to gain confidence before an interview is to do at least one practice run with a family member or friend. If you can do multiple, that's even better.
Whether you practice with them via video call or in-person, take it seriously and go into the practice as if it's the real deal. Have the interviewer ask you the common interview questions listed above, as well as a variety of behavioral-based ones.
Ask the person to provide feedback regarding your body language and your answers. Did you seem confident in your delivery? Did you act professional but also excited by the job opportunity?
If you can't think of anyone who could help you practice, try asking yourself the questions and answering them in front of a mirror to get a better idea of how your body language looks.
6. Prepare your virtual interview setup, if necessary.
Nowadays, more and more hiring managers are leveraging virtual job interviews.
If you're scheduled for a virtual interview and you've never done one before, you'll want to take some time to prepare for the video interview. While it may not seem like a virtual interview is all that different from an in-person one, a lot of things can go wrong during a virtual interview, so you need to make sure you're adequately prepared.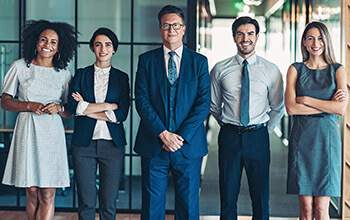 During the interview
7. Dress for success.
The first step to nailing an interview is to dress professionally. Even if the company you are interviewing with allows their associates to dress casually or in business casual clothes on a day-to-day basis, you should still wear professional business attire for the interview. Dressing your best shows you have respect for the interviewer, the company and yourself.
If you're a man and you're wondering what to wear for a job interview, I suggest:
Solid-colored suit – like navy, black or grey.
Tie.
Dress shoes and dark socks.
Professional hair style and groomed facial hair.
If you're a woman and you're wondering what to wear for a job interview, I suggest:
Solid-colored dress pants or skirt (just below or above the knee) – like navy, black or grey.
Coordinated blouse.
Conservative shoes.
Limited jewelry.
A professional hair style (straightened, curled or pulled back into a low ponytail or bun).
8. Bring your portfolio and copies of your resume.
If you're interviewing for a job where bringing copies of previous work you've done may make sense, then compile it all into a portfolio and take it to the interview. The interviewer may ask you to talk through the work samples during the interview itself, or they may ask to review the portfolio on their own following the interview.
Your resume should already be up-to-date since you've been applying for jobs with it and the interviewer should already have a copy, but it's never a bad idea to bring three to five copies with you as well. It shows you're well-prepared.
9. Show the interviewer what you have to offer.
Now's the time to showcase that you have the right background and experience for the job, and that you would be a great match for the role and the company's culture.
Employers can teach their associates how to do the day-to-day tasks that need to get done. But they can't teach their associates how to have passion for their jobs.
Show the interviewer you have what it takes to get the job done by giving great answers to the behavioral-based interview questions you're asked. And then show the interviewer you'll do the job well by letting your excitement shine through your answers.
10. Be honest and authentic.
According to a recent study conducted by interview coaching services TopInterview and Resume-Library, 70% of employers consider a candidate's personality to be among the top three factors in deciding whether to extend a job offer.
Employers rated "authenticity" as the most attractive personality trait. Being authentic in a job interview isn't the same as being your unvarnished self. It means being honest when you share information and being sure that your actions align with your values and goals.
The following are my tips for presenting your best, authentic self to prospective employers during the interview process:
Research what the company's core values are and demonstrate in your answers that your values align.
When asked what your greatest strength is, make sure your answer shows what kind of person and worker you are.
Make it evident to the interviewer how excited you are about the role by smiling often, nodding your head when listening and seeming genuinely interested in the conversation.
Find things you and the interviewer have in common and find appropriate ways to mention them during the interview.
After the interview
11. Follow up with a thank-you note.
While there isn't a whole lot you can do following the interview other than wait, the one thing you absolutely should do is send a thank-you note to the interviewer.
If you're wondering how to send the thank-you, what to include in it and when to send it, check out our blog on how to follow up after an interview.
Wondering what NOT to do in a job interview?
Check out a Schneider recruiter's top 10 things you should never do in a job interview – including coming unprepared, arriving late and using your cellphone – to ensure you don't make a mistake that could cost you the job.
About the author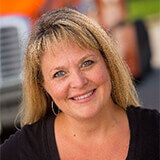 Donna is a Recruiting Manager on Schneider's Corporate Recruiting team in Green Bay. She started her career with Schneider in 1992 in Driver Recruiting and has held many other roles including Customer Service Representative, Area Planner, Driver Manager, Account Manager, Extended Manager, Claims Manager and Lead Generation Specialist (Sales). Donna's experience in different areas of the business set her up well for her current role, as she shares her experiences and passion for the company with candidates.
More posts by this author