How to be prepared for a video interview: 8 must-know tips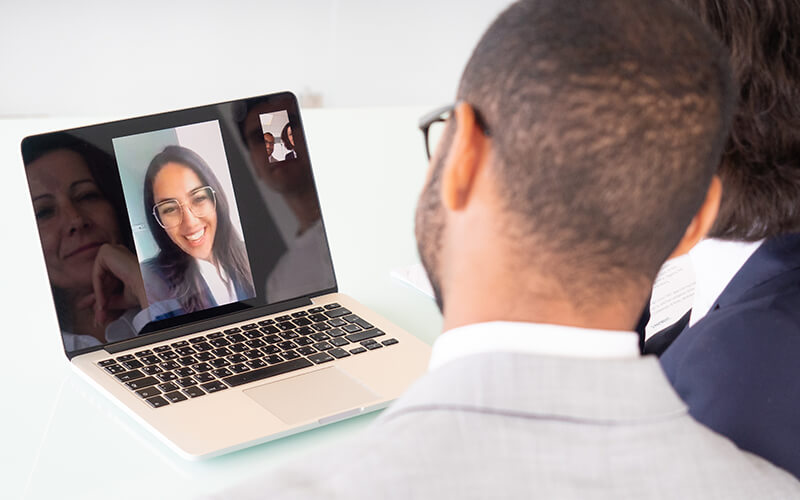 Technology is changing faster than ever. By 2021, experts state videos will make up 80 percent of all internet content.
If internet content is rapidly changing to video-based, then it is inevitable that interviewing will continue to transform into video-based.
That being said, video interviews can be nerve-wracking. You're unsure what to wear, you don't know what types of questions will be asked, your worried the technology may fail, etc.
As a recruiter who conducts video interviews frequently, here are my eight must-know tips on how to prepare for a video interview.
8 ways to prepare for a video interview:
1. Dress to impress.
Even if you aren't physically in the same location as the interviewers, it is still important to dress for the interview.
Start thinking about what you are going to wear ahead of time. A business professional outfit that is in a dark hue will be the best recommendation as to not be distracting when you are on video.
2. Ensure your technology is working properly.
Make sure the camera and microphone work on your tablet or computer. Test it out by talking with someone on the device prior to the interview. On the day of the interview, give yourself plenty of time to set up the equipment so you don't miss your call, which is one of our top things not to do in a job interview.
I recommend not using a cell phone because the screen is too small.
3. Have a backup plan.
Have a contingency plan if your video equipment doesn't work. Technology is not perfect, so don't get discouraged if things don't go as planned.
Prior to the interview, ask the recruiter for a phone number you can reach them at if the video fails and the interview needs to be conducted over the phone.
4. Have your resume and question ready to go.
Just like an in-person interview, have a copy of your resume in front of you and have questions prepared to ask the recruiters.
If you need some question ideas to ask the recruiters who interview you, check out our commonly-asked questions in Schneider interviews blog. You may be able to adapt these questions to the company you're interviewing with.
5. Be prepared to answer behavioral-based interview questions.
Many companies are switching over to behavior-based interview questions; these are questions that focus on how you handled various work situations in the past to reveal your skills, abilities and personality.
Read about some of the top behavioral based interview questions so you can start preparing your answers ahead of time.
6. Think about your location.
Be in a professional and appropriate location with good internet service. Clean up any messes and make sure the visual behind you is appealing. Make sure that you do not conduct a video interview behind a window as a large shadow can be casted over you and create poor lighting.
Keep the device you are using propped up, so you are not looking down at a table or desk. It will give the recruiter a better view of you as well.
7. Consider your volume and tone.
Don't shout! I promise the interviewers can hear you, and if they can't, they will ask you to speak up. Talk normally, like you're having a normal conversation – it will make the interview flow better and easier.
8. Be yourself.
Being yourself is so important. Just because it is a video, doesn't mean you have to change who you are. Treat this as a in person interview – only through a screen. Have fun and smile! Show them your sparkle and why you should be hired!
Searching for additional job interview tips?
Check out seven more tips to conquer your upcoming job interview.
About the author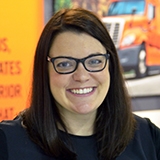 Sarah is a graduate of St. Norbert College and has been working for Schneider since June 2008 upon her college graduation. She has held several different roles in the company within Schneider Transportation Management (STM) and most recently over the last few years as Schneider's Corporate College Recruiter.
More posts by this author