How to get an internship in college: Advice and steps to take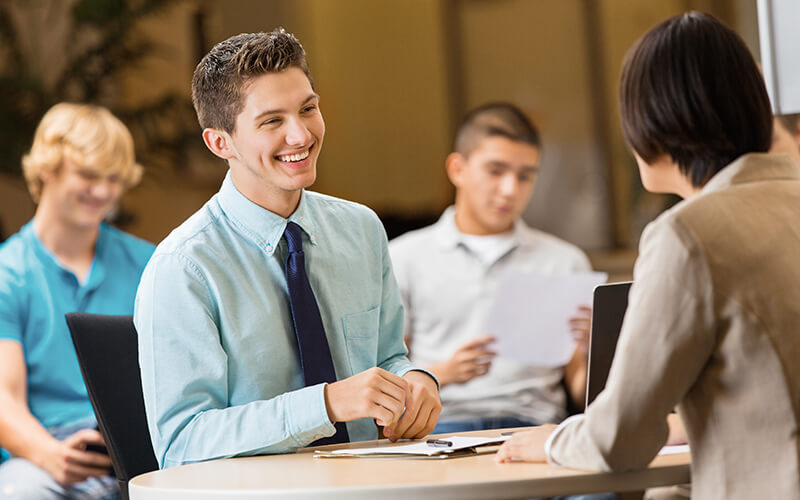 Summer is fast approaching, which for many college students means one thing: internships!
However, a couple simple questions most-likely remain:
How do I find internships that are applicable to my major and skills?
How do I know which opportunity to choose?
You're not alone in asking these questions, in fact, it's wise of you to be thinking about these things at this point in your journey. The following are some practical pieces of advice as you look for answers to these two questions and determine how to get an internship in college.
How to find an internship
Based on my own experience, and that of many friends and classmates, the following are some ways in which you may find your perfect internship:
1. Attend career fairs.
Whether you're logging on to a virtual event hosted by your school, or you are weaving your way through booths of employers in a gymnasium, you are picking a great place to start your internship search.
Before you head into the fair, make sure you do your research on the companies with whom you plan to meet. You don't need to be an expert, but you should be able to speak to the company and why you are interested in joining their team.
One last tip … don't be afraid to speak with a company you never initially considered. For example, I ended up in an industry I never would have planned. Allow yourself to discover something new and talk to that recruiter who reaches out to you.
Prepare for the next career fair at your college with these six tips.
2. Make connections through your personal network.
There is another way to find that perfect internship experience, and it may be closer at hand than you realized. If you've been building up a professional network this whole time (and yes, odds are you have even if you don't know it), these people can link you to their company's internship opportunities or point you in the direction of another.
Never underestimate the power of a connection and asking the simple question, "Do you know about any worthwhile summer internships at your company?"
3. Explore search engines, job boards and company websites.
Now, this one may seem self-explanatory or even obvious, but you truly have thousands of opportunities at your fingertips. Get online and do a search for internships. Filter your search by career field, company, or location … the list goes on.
If there's a reputable company in your area of study, go directly to their website to learn more about their internship program and apply for open internships.
If you're someone looking for an adventure, take a look at companies and opportunities across the country. This may be the most practical time to take a leap of faith and explore a place outside of your usual corner of the world!
Finally, job boards like LinkedIn, Glassdoor and Indeed are other good places to start your search.
How to apply for an internship
OK, you found something interesting … but what are the next steps?
1. Begin filling out applications.
Once you've begun searching for internships, keep a list of companies with opportunities that align with your interests.
It does not hurt to rank them at this point and take notes about each company as to how it matches up against your list of must-haves in an organization. Without quantifying the number of companies you need to have on that list, you'll want to send out multiple applications for internships.
The last thing you want to do is wait to send out more applications until after companies have the majority of their roles filled, because you put all your hopes in scoring your top pick, only to find out it did not fall through. So as soon as you see an internship opening you know you're interested in, apply for it.
2. Take advantage of career services.
Again, you have this resource just by being a student at your institution. There are a plethora of services career services provides.
Other than attending a career fair, take advantage of mock interview sessions and networking events. These are fantastic (and usually free) opportunities to practice talking to professionals, making connections with employers and getting the inevitable interview jitters out of your system.
For me, my college's career services center had a phenomenal staff that was so willing to go through my resume with me, line by line, before I applied for an internship and had a final interview with Schneider.
Your resume will be the most important document to have ready, and depending on the roles you are applying for in the future, you may consider adding a cover letter to the mix.
3. Follow up.
Following up is two-fold when it comes to the process of applications and interviews. At this point, you've probably sent out multiple applications to companies, and now you're in a holding pattern waiting to hear your fate.
While there's no exact science to how it's done, you'll want to reach back out to the company. Rule of thumb is to give the recruiting staff and hiring managers some time to sort through the dozens of applications they are receiving from students. Once a week or two has gone by and you're still hearing crickets, send an email, LinkedIn message or some other professional communication that shows you are interested in the company and respective position.
If you land an interview – either in-person or on the phone – follow up with a personal touch of a thank you message (yes, a digital note is perfectly acceptable), whether you land the internship or not!
Still searching for your perfect internship?
Check out Schneider's internship opportunities – ranging from positions in finance to human resources, sales, operations and more – and apply for one that interests you.
About the author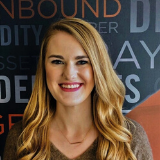 Julia is a graduate of St. Norbert College and started at Schneider in 2018 as a Driver Recruiting intern. She is currently a Corporate Recruiter, hiring top talent for Schneider's innovative and top-tier TECH teams. In her free time, she loves being with family, volunteering, playing tennis, singing and playing guitar.
More posts by this author