How to write a professional cover letter – A recruiter's top tips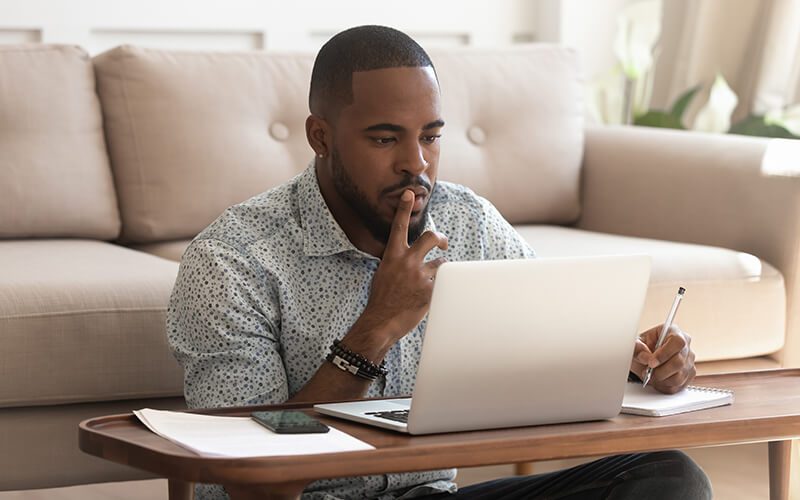 To cover letter or not to cover letter? As a recruiter, I always get asked, "Should I include a cover letter"? And honestly, depending on who you ask the answer may be different.
My response is always, "Do you know how to write a professional cover letter?"
Whether you decide to include a cover letter or not should be your second concern. Your first concern should be, "Is this a cover letter that makes sense?" If you're now thinking, "Whoa … does it … I don't know?" Then stay with me.
Continue reading for my guide on how to write a professional cover letter.
What is a cover letter?
A cover letter is a brief introduction of yourself, qualities you hold and the reasons why you are interested in the position you've applied to. It is not a summary of your resume.
The truth is, recruiters hate reading long, drawn out resumes, and cover letters are no exception. Your cover letter format should be kept to an introduction and about three paragraphs.
Introduction
The first element of a cover letter is the introduction. If you can, find out who will be reading your cover letter and address them directly; do it! 'Dear Mr./Mrs. Smith' sounds a lot better than 'To whom it may concern.'
I recommend using LinkedIn when determining who to address your cover letter to. Most recruiters and professionals have a LinkedIn account listing their role and the company they work for. You can even take it a step further by adding them on LinkedIn prior to your interview.
Paragraph one
Include the title of the role you are applying for and what interests you the most about the position. Again, do your research. Pull words from the actual job description to be more relevant.
Example of a paragraph one:
"I am excited about the opportunity to potentially join the Sales department at Schneider. As a self-motivated individual, I enjoy reaching goals and exceeding metrics. I have an ability to develop relationships quickly, and I perform well in fast-paced environments. I am a competitive person who is driven to succeed. I am looking forward to growing in Sales through your four-month training program and becoming a top seller within your organization."
Paragraph two
This is the, "Why you?" paragraph. Here you should talk about the skills you've acquired that will make you a perfect fit and an excellent addition to the team.
If you are unsure about what types of things to include in that second paragraph of your professional cover letter that are different from what you already listed on your resume, here's my advice:
Don't list out every role and accomplishment on your cover letter.
Only highlight some of your relatable skills that are specific to the role and describe why those skills will make you a good fit for the role.
Watch how you word things. Don't include your opinion of yourself.
Example of a skill to include in paragraph two:
Do: "I've used strong communication skills to effectively lead a team of 14 individuals which resulted in a successful execution of project B." Short, sweet and confident; no opinion in sight.
Don't do: "I think I'm a great communicator." Well …. I mean, would you tell us if you thought you were a crappy one? Be specific in that second paragraph.
Paragraph three
This is where you close. Be considerate and thank the recruiter or hiring manager for their time and the opportunity. Consideration and confidence go a long way.
Example of a paragraph three:
"I would like to take the time to thank you for considering me for the Sales position in Dallas. I understand that your time and Mrs. Smith's time is valuable and appreciate the opportunity to convey why I am the perfect fit for your team. I look forward to speaking with you soon; but even more so I look forward to getting a chance to help you and your leaders grow the organization by providing exemplary service to customers."
Extra tip to make your professional cover letter even better
Getting a fresh set of eyes on your cover letter will make all the difference.
Ask multiple friends or family members to read your cover letter and give their honest opinion. Would they be impressed, bored or excited to speak with you if they were the ones hiring for the position?
And lastly, don't stress too much. Everyone knows you can't completely judge a book by its cover letter.
Searching for more career advice?
Check out all our blogs about how to improve yourself professionally – from interview tips to how to become a professional mentor to ways to move up in your career and more.
About the author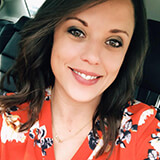 Becka has been with Schneider since 2013 and has held multiple roles within Schneider Transportation Management (STM), including Broker, Senior Broker and her current role of Dallas STM Recruiter. Becka's favorite part of her day is when she gets to connect quality candidates to positions that will allow for success both personally and professionally.