How to make virtual presentations engaging: 7 tips to follow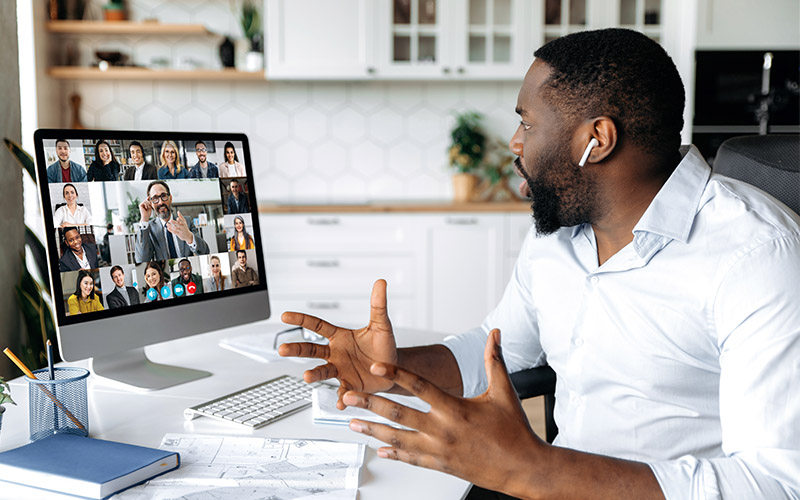 Estimated reading time: 3 minutes
While virtual presentations have become the norm for many companies, it can still be challenging to keep everyone focused and engaged through a computer screen. That's why it's important to have some interactive ideas for virtual presentations in your pocket when it's your turn to present information.
As someone who's both given virtual presentations and been an audience member on the other side of the screen, here's my advice on how to make virtual presentations engaging.
7 tips to make virtual presentations engaging
1. Be authentic.
Finding ways to relate to your audience will make people feel more connected to you as a presenter – and make them want to listen to you.
Take a moment to understand who you're speaking to and what your audience needs to get out of the presentation. Ask yourself:
How formal should the presentation be?
Who am I presenting to?
What should the tone of the presentation be?
How much time do I have for the presentation?
What data and information do I need to include?
2. Make the presentation visually appealing.
Adding visual content to your presentation slides will help grab – and keep – your audience's attention. Provide your viewers with something interesting to look at that'll help them follow along with the presentation, such as:
Images.
Graphics.
Videos.
Charts.
Don't make your slides too cluttered, though, as that could distract from the information you're giving.
3. Practice the presentation beforehand.
You don't want to fumble through your presentation. Mistakes will make you appear less confident and credible. They also make it difficult for your audience to focus on the information you're delivering.
Do a test run of the virtual presentation to remove any hiccups that could happen in front of your audience. Ask a colleague to virtually go through the presentation with you to check:
The flow of the presentation.
How you look and sound when you're presenting.
If there are any distracting background noises.
Remember, practice makes perfect!
4. Create interactive scenarios.
Come up with a few interactive ideas for your presentation, like work-related situations or questions that apply to the content you're presenting. Then, put together a poll or quiz your audience can answer in real time. You can create this live content directly on platforms like Microsoft Teams or Zoom.
These interactive scenarios will not only keep your audience engaged and entertained, but they will also help you gauge if your audience understands the information you're delivering.
5. Look at your computer's camera when presenting.
Make an effort to look directly into your computer's camera when you're speaking and not at the slides on your screen. It may feel uncomfortable at first, but it'll make the audience feel like you're looking at them versus in another direction.
Keeping eye contact with meeting members will encourage them to pay attention to what you're saying.
6. Ask questions throughout the presentation.
One of the best virtual presentation tips I have is to ask the audience questions after each section of the presentation. This allows viewers to contribute their perspectives and thoughts on the information that's being given.
Send attendees an overview of what will be discussed during the presentation and some potential questions to think about beforehand. That way, everyone is prepared to have a discussion on the topics being presented.
Pro tip: If you're giving a virtual presentation on a platform like Microsoft Teams or Zoom, ask audience members to select the "Raise Hand" option if they have a question or want to share an idea. This allows you to call on people one at a time.
7. Gather feedback.
Conduct a Q&A at the end of the virtual presentation to ensure all the information resonated with your audience. Invite viewers to ask questions on topics they didn't understand or would like more information on.
When the presentation concludes, send a short survey to attendees. You can create the survey using platforms like Google or Microsoft SharePoint. Ask for feedback on what went well and what can be improved for next time.


Looking for tips on how to run an effective team meeting?
Whether you're leading it in-person or virtually, follow these seven tips to run an effective meeting.
About the author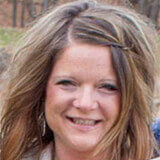 Valerie Klimek has been a part of the Human Resource Talent Acquisition Team at Schneider since 2005 and has supported many areas including Sales, Operations, Finance and Human Resources, as well staffing multiple start-ups. She's been active in creating content for social media, trialing new technology, processing improvement pilots and mentoring others.
More posts by this author