How to run an effective team meeting: 7 best practices to follow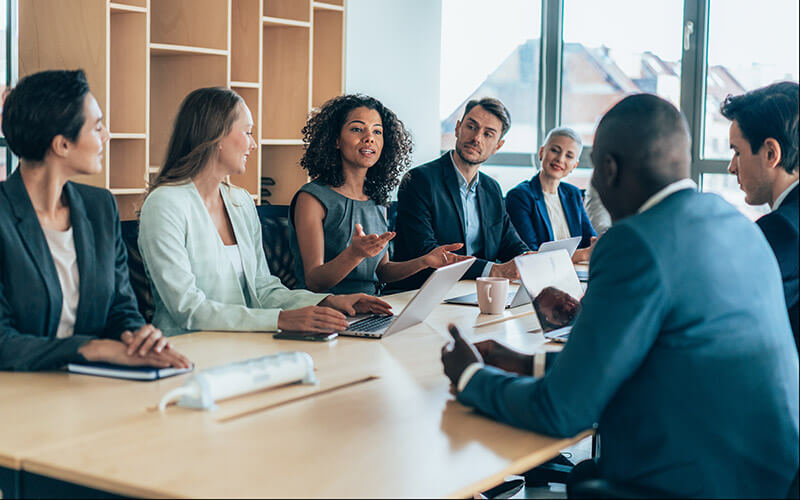 Estimated reading time: 4 minutes
Meetings are a necessary part of almost any job. They are key to sharing information, making decisions and moving projects forward. Far too often, though, meetings are ineffective and unproductive.
If you find that your team is struggling to make the most of your meeting time, there are several things you can do to make them more engaging and productive. Keep reading for my seven tips on how to run an effective team meeting.
7 tips on how to run an effective team meeting
1. Establish a purpose for the meeting.
Before you start planning the logistics of your meeting, you need to take a step back and ask yourself the following questions:
What is the purpose of this meeting?
Why does the meeting need to happen?
What do you need to accomplish during the meeting?
Asking yourself these questions will help you establish a goal for the meeting. Once you have a clear understanding of the goal, you can start planning the meeting accordingly.
2. Create a detailed agenda.
Creating an agenda is one of the most basic team meeting best practices. Agendas keep meeting attendees focused on the task at hand.
Your agenda should be distributed to all attendees via email in advance of the meeting. This way, attendees can come prepared with questions and comments. You should also save the agenda in a location like OneNote or SharePoint so everyone can access it.
Items to include on your agenda include:
Project updates that require discussion.
High-level topics that need input from a variety of people.
Obstacles the team is facing that need to be addressed.
3. Start and end the meeting on time.
This one might seem like a no-brainer, but you would be surprised at how often meetings run long or start late.
If you want your team to take meetings seriously, you need to show them you respect their time by starting and ending on time. Steps to consider taking to ensure you start and end your meeting on time include:
Coming to the meeting prepared with the notes and information you need to successfully run it.
Having the discipline to keep meeting attendees on track and focused on what needs to get covered, especially when side conversations arise.
Not letting the meeting drag on after you reach the time it should be done. Communicate any information that was missed via email afterward or schedule another meeting.

4. Keep it short and sweet.
One of the most effective team meeting strategies is keeping the meeting itself short.
You should aim to make the meeting no longer than an hour, unless it's completely necessary. Anything longer than an hour will just lead to more side conversations and off-topic discussions.
If there's no need for a physical meeting, consider holding it virtually.

5. Don't be afraid of virtual meetings.
In today's day and age, there's no need to hold in-person meetings all the time, especially when virtual meetings can be just as effective (if not more so).
Virtual meetings allow people to attend from anywhere. This can be extremely helpful for remote employees or team members who frequently travel for work. 
6. Encourage participation from all attendees.
For a meeting to be effective, it is important everyone feels like they have a chance to contribute. Get all attendees involved by:
Creating a comfortable, low-pressure environment. Make it clear at the beginning of the meeting that everyone's ideas are welcome.
Calling out, in the agenda, the points where you want people to share their input.
Taking breaks in your presentation and opening the conversation for meeting attendees to provide their thoughts.
7. Follow up and hold your team accountable.
We have all sat in meetings where the next steps are established, but then the team gets back together in two weeks and has the same discussion as before because progress was never made.
The keys to making sure your meeting was effective and that the team follows through with what was discussed include:
Communicating a clear list of expectations for meeting attendees at the end of the meeting.
Sending a follow-up email after the meeting to reiterate the assignments given during the meeting.
Setting up check-ins with attendees to discuss updates they have and the progress they're making.
Looking for more great career advice?
Learn more tips and techniques about how to grow your career, improve your productivity and be a better leader.
About the author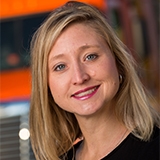 Becky Collar is a Corporate Recruiter and has been with Schneider since starting as an intern in May 1997. She has held various positions throughout the organization including Logistics Technician, Team Coordinator, Technical Trainer, Payment Improvement Representative, Customer Service Manager, Rates Manager and Driver Business Leader.
More posts by this author