Is a cover letter important? Answers from a recruiter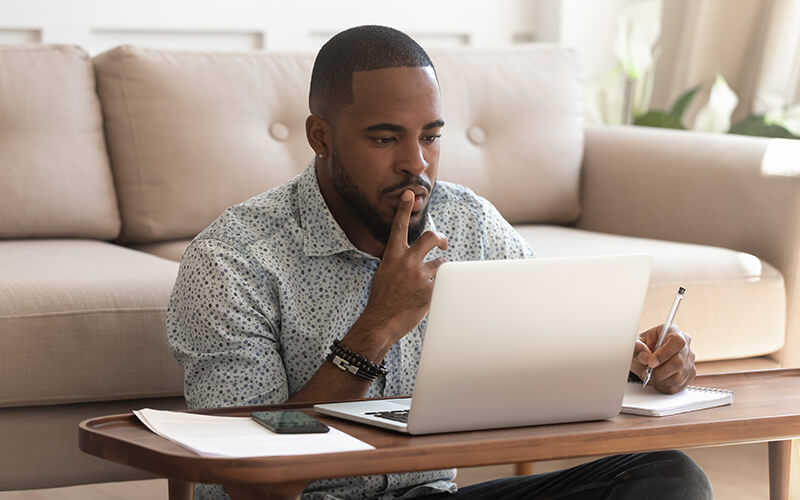 Estimated reading time: 5 minutes
It seems like cover letters have always been part of the job-search process. However, as times change, more and more people wonder how important cover letters really are.  
As a recruiting manager, people often ask me. "Are cover letters still a thing?" The best answer I can give is, "It really depends on your situation."
While most companies provide an opportunity to submit a cover letter with your application, it's generally not a requirement. Plus, many recruiters skip over cover letters, especially in the initial review of candidates. That makes the question, 'Is a cover letter important?' even more relevant.
Should I attach a cover letter when applying for a job?
Instances where you should always submit a cover letter
The following is a list of the times when I would encourage you to include a cover letter with your job application.
If the job application specifically calls out that you must submit a cover letter
If the hiring manager or recruiter requests, via email or phone call, that you send a cover letter to then.
If you know the hiring manager by name or have an existing relationship with them, submit a cover letter and address it to them.
If someone referred you to the job, include a cover letter with your application and mention your connection in your cover letter.
Situations where you should not submit a cover letter
On the other hand, there are times when you should not submit a cover letter.  
If the application clearly says you should not submit a cover letter.
If the application platform does not have the option to submit a cover letter.
If there is no method in the hiring process for submitting a cover letter, then don't worry about submitting one.
Times when it's not clear if you should submit a cover letter
Most times, submitting or not submitting a cover letter isn't quite so black and white. Usually, it's a bit more gray.
If you find yourself with the option to submit a cover letter, but it's not required, I recommend you still submit one anyways. Here's why:
Even if your cover letter isn't read in the application review process, it could still come into play when the hiring manager decides which candidates they want to bring in for interviews.
It demonstrates you are serious about the job and are willing to go the extra mile to be considered for the role.
What is the purpose of a cover letter?
A cover letter is not a resume. It should not include the same information as your resume. It should not be a summary of your resume, either.
As an overview, the purpose of a cover letter is to:
Include an introduction of yourself.
Highlight your unique qualifications.
Connect your experiences and the value you would bring to the role.
A cover letter will also show how well you write, how effectively you can communicate and how well you would fit into the role.
What should a cover letter include?
The truth is, while recruiters do read cover letters, they hate reading long, drawn-out ones. Being concise and on-point goes a long way. Limit your cover letter to one page of text that includes an introduction and a few well-written paragraphs.
Contact information
At the top of your cover letter, include your full name, email address and phone number.  
Introduction
Try to find out who will be reading your cover letter and address it to that person directly. 'Dear Mr./Mrs. Smith' sounds much better than 'To whom it may concern.'
LinkedIn is an excellent resource for finding out who the hiring manager is for the role.  
Paragraph one
Quote the exact job title for which you are applying in your opening sentence. Pull it from the actual job description.
After that, briefly explain how your skills and experience fit the role.  
Paragraph two
This is the "Why they should hire you" paragraph. It's your opportunity to prove why you are a perfect fit for the role. Explain why you would be a valuable addition to the team.  
Remember, it's important to back up your claims. You need to communicate facts and examples, not opinions of yourself. For example, "I used my experience in project management to reduce lead times by 9%," is a much more compelling statement than "I believe I am a strong project manager."  
Paragraph three
Make a strong closing statement. Be considerate and thank the recruiter or hiring manager for the opportunity, their time and their consideration.  
Your closing should also include a call to action for the reader. Invite them to call you or schedule an interview to further discuss your qualifications and how you can be an asset to their organization.
Cover letter template
We've included a template to help you write your next cover letter. Once you've figured out what information you'd like to include in your cover letter, adjust the wording to fit your style and the tone of the business to which you are applying.
Dear [Mr./Ms.] [hiring manager's name],  
I was excited to find the [job title] position at [company name] and would like you to consider me for the job. [A brief statement explaining why you want to work for the company].  
As you can see from my attached resume, I have [one sentence about relevant experience to demonstrate you understand the role]. I have used my [name a relevant skill] to [list relevant accomplishments that can be applied to the role]. I also bring [provide any additional experience that fits with the job requirements and separates you from the competition].  
Thank you for your time and consideration. I would welcome the opportunity to discuss my qualifications further and demonstrate how I can be an asset to [company name]. Please feel free to contact me at any time.  
Sincerely,  
[Your name]
One more thing to make your professional cover letter even better
Getting a fresh set of eyes on your cover letter will make all the difference. Ask a few friends or family members, especially those with experience hiring others, to review your letter and offer suggestions to improve it.
Wondering what to put on your resume?
Now that you know how to perfect your cover letter, it's time to work on updating your resume. Check out our tips on what hard and soft skills to include on your resume.
About the author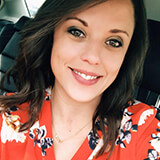 Becka has been with Schneider since 2013 and has held multiple roles within Schneider Transportation Management (STM), including Broker, Senior Broker and Dallas STM Recruiter. In her current role, Corporate Recruiting Manager, she oversees the team of STM recruiters. Becka's favorite part of her day is when she gets to connect quality candidates to positions that will allow for success both personally and professionally.
More posts by this author