Michael Matte's 5 pieces of advice about career transitions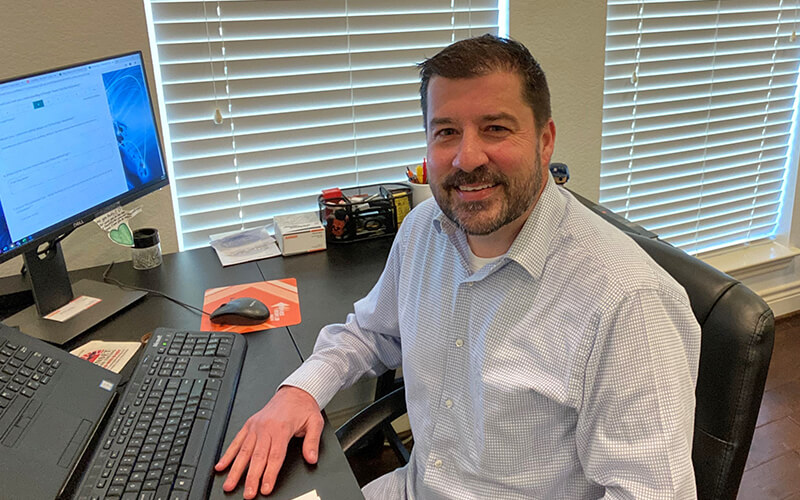 Before I joined Schneider in July 2020 as the Vice President of Dedicated Sales, I had spent the last 20 years at the same logistics company. In fact, it's the only logistics company I've ever worked for until now.
At my previous employer, I had moved through various roles, starting as a front-line dispatcher, then to several operational leadership positions and finally into commercial development. My decision to leave was completely voluntary and not really precipitated by any significant event. It was more of a growing desire for new challenges and a longer career runway.
I was passively in the job market when I was contacted by a recruiter about Schneider. Over the next two months, I completed a virtual group interview and learned more about what Schneider had to offer. I was attracted to Schneider's commitment to invest and grow its Dedicated line of service and the opportunity to influence that growth myself via a leadership role.
So, I accepted the job offer and began my transition to Schneider.
What I learned during my transition to Schneider:
1. Be flexible and open.
Since I had spent basically my entire professional life working for the same employer, I really had no memory of what it was like to change jobs. And because the world changes quite a bit in 20 years, I doubt any memories would have been too applicable.
I tried to take a posture of flexibility as I arrived at Schneider. As an example, for part of my onboarding, I traveled to Schneider's Corporate Business Center in Green Bay, while many other parts of my onboarding were conducted through video chat. I remained as open as possible to the process, no matter what it consisted of.
My personal strategy was that I needed to not assume how my onboarding would be organized but ride the flow as evenly as I could while embracing anything new that came my way.
2. Find a transition guide.
One of the first assignments I was given when I arrived at Schneider was to meet a peer who had agreed to guide me through my onboarding and retain a relationship as a reference and guide. My leader did a great job of finding someone with some similar interests and personality traits to help with the initial connection and ease into a quick rapport.
At the beginning, my transition guide and I spent time together in-person over lunches and dinners during my onboarding to get to know one another. Now, we chat regularly on both a personal level and about questions I have related to Schneider processes.
The ability to have someone who can provide context has been invaluable as I began to learn about how Schneider functioned.
3. Remind yourself of what you have to offer.
It was a little intimidating to join an organization as large as Schneider. I had come from a company that had one-tenth the associates that Schneider has.
Additionally, Schneider has a language all its own and is quite enamored with abbreviating terms. This made it more challenging to understand how things worked. But almost every associate who I met seemed excited that I had joined the team. Many of them said as much directly in our conversations and appeared to be genuine about it.
It reminded me that, not only had I selected Schneider, but Schneider has selected me. And they did so for a reason. Yes, there were plenty of things that I needed (and still need) to learn, but I also have a great deal to offer the organization.
If not, why would they have chosen me?
4. Focus on relationships.
As I walked into the corporate office on the morning of my first day, I had a strong urge to immediately get down to the business of learning everything there was to know about Schneider and the specifics of my role. But I know that the foundation of any good business is its people. As such, getting to know my new peers was just as, if not more, important as learning how to press the buttons in the correct order on my new laptop.
More than that, having strong relationships with my coworkers had sustained me at my previous employer, so why would they not do so at Schneider? Luckily for me, a great portion of my onboarding process consisted of one-to-one introduction meetings with most of the folks who I would be working alongside regularly.
Those connections have been and will continue to be invaluable.
5. Be energetic but patient.
When you arrive at a new employer, you're naturally excited and potentially a little anxious about making the best first impression possible. Maybe this is an opportunity to get a fresh start or make that big step forward in your career?
For me, the move to Schneider had me tied up with a great deal of nervous energy. However, because I was brand-new to the organization, I didn't exactly know where to direct it.
Luckily, my leader recognized this and reminded me this transition would take some time to complete properly. I needed to be patient and hold back my desire to be "productive on day one" so I could get a solid foundation under me – this was tough after spending 20 years focusing on productivity.
However, skipping this step can lead to a longer integration timeline and frustration around lack of progress. It didn't make me less a ball of energy, but it did help me to direct my energy into the onboarding process and worry less about output.
Continuing my new journey at Schneider
Having spent so much of my professional life at a single employer, making a change was a significant moment packed with plenty of uncertainty and some nervousness. Aside from the thoughts about whether the change was the correct decision for me, starting at a new organization felt like a daunting task. But keeping a few simple guidelines in mind helped to create a smooth experience.
By taking an approach that focused on flexibility, patience and people, I have efficiently moved into my role at Schneider. I continue to accelerate my assimilation into the culture and my productivity in my area of accountability.
Want to learn more about the people who make up Schneider?
Read more blogs about the associates who work at Schneider and how their skills and talents contribute to our overall success.
About the author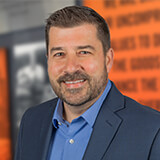 Michael Matte joined Schneider's Dedicated division in July 2020 as a commercial leader. He has more than 20 years of dedicated logistics experience through serving in various operations and commercial roles. Michael, along with his wife and two children, live in Houston. He holds a bachelor's degree in psychology from the University of Louisiana at Lafayette.
More posts by this author