Robert Soto: How a temporary job turned into a 25+ years career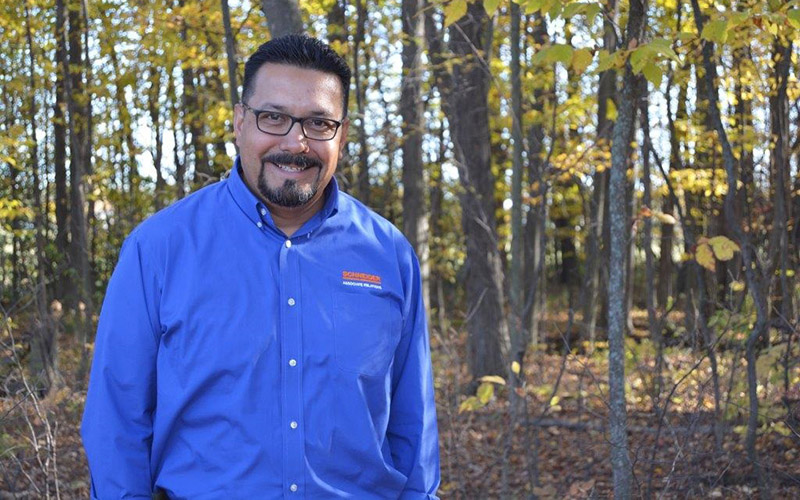 When I started my first job at Schneider, truth be told, it was to be a temporary thing until I figured out what I "really" wanted to do.
It's been more than 25 years, and I'm still here.
As I think back on my time and what changed my plan, several areas stand out: copious opportunity, a meritocratic environment, great people and great leaders.
The beginning of my career at Schneider
My story starts out by accident – as I exited the United States Marine Corps and was looking for something to keep me busy. Initially, I was going to attend school, earn a bachelor's degree in business management and find my calling.
I was informed by my father (a 21-year Schneider associate) that Schneider hires many veterans and happened to have open roles. That is where my journey began – a part-time, entry-level operations role, at night, with no intention of being in trucking or staying long.
That part-time role worked well with the plan to attend school and somehow evolved into 25 years and counting.
Where I've gone in my career
I have worked through the various roles in field operations – culminating with a Director of Operations role in our Intermodal division – the entire time in southern California. Despite my geographic lock in California, a long way from the corporate center in Green Bay, I have enjoyed a variety of roles. Each has been more challenging than the previous.
After my support shift role, I was asked to support the reopening of the driver training center in Los Angeles as the Administrative Coordinator. I then moved to a Dispatcher role, a Driver Leader role, Senior Driver Leader role and then Office Manager for our Optimodal operations.
I was then asked to help combine that operation with our Intermodal office, and that evolved into a Director of Operations role for intermodal. Since then, I moved into a support role as the Associate Relations Director aligned with the Intermodal division and Van Truckload West.
My role today as the Associate Relations Director
In my current role, I have the privilege of standing in front of new associates in their first week to cover our core values, mission and vision. It is one of my favorite things to do.
Within that presentation is a video of Don Schneider sharing his "how the hell do you get all those great people?" statement. Don's words are so true. It's the people, both peers and leaders, who have kept me coming back.
I have long established relationships with driver associates who taught me to work from the bottom up, drivers who taught me hard lessons, office associates who are like family and leaders who trusted me, pushed me and challenged me, helping me to stretch towards the next opportunity.
The years have flown by, and despite never intending transportation to be my career, I have enjoyed my many years at Schneider. All the challenges, its many rewards and work opportunities and my extended work family.
So, why Schneider?
My story illustrates the number of opportunities available to all associates, regardless of background. In the current environment, diversity has become a buzz word heard virtually every day and for good reason. Diversity is an important component of success for any business. Diversity of thought, diversity of experience, diversity of background.
As a minority, I consider myself lucky to have found a company that values me as an individual and based my progression and promotion on work performed, not what I look like. Hard work is recognized and rewarded with challenging new roles and increased accountability.
Except for my first role and my current role, I was asked by leadership if I'd be interested in each subsequent role. I had to interview, as we all must, but because of work done, initiative taken and flexibility displayed, I was asked to consider applying for the new role. This meritocratic approach ensures every associate has the same opportunities at Schneider.
Twenty-five years and counting, and I can't wait to see what happens next.
Schneider is a company that encourages hire to retire.
Robert's story is not an uncommon one at Schneider. Many of our associates have been here for decades because of our hire to retire philosophy. You could be next.
About the author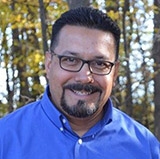 Robert Soto has been with Schneider for over 25 years and has held various roles in field operations. He is currently Schneider's Associate Relations Director for our Intermodal and VTL West divisions.
More posts by this author