Schneider makes the move from HHMG mileage to practical mileage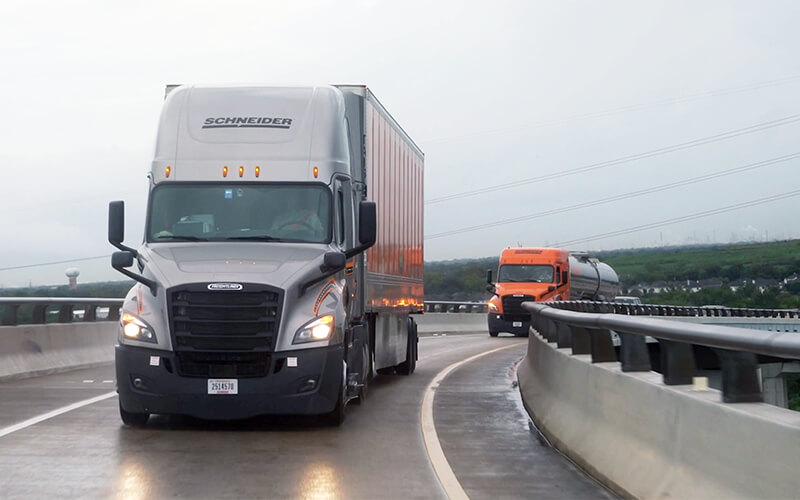 Join a company that puts drivers first.
Schneider is constantly looking for new ways to enhance the driver experience and make the transportation industry better than it was yesterday. See how Schneider can improve your driving career today. Search jobs in your area to find the perfect fit for you.
About the author

Schneider Guy loves the "Big Orange." He's passionate about the trucking industry and connecting people to rewarding careers within it. He's been the eyes and ears of our company since our founding in 1935, and he's excited to interact with prospective and current Schneider associates through "A Slice of Orange."
More posts by this author