2021 truck driver per diem pay: advantages and tax plan impacts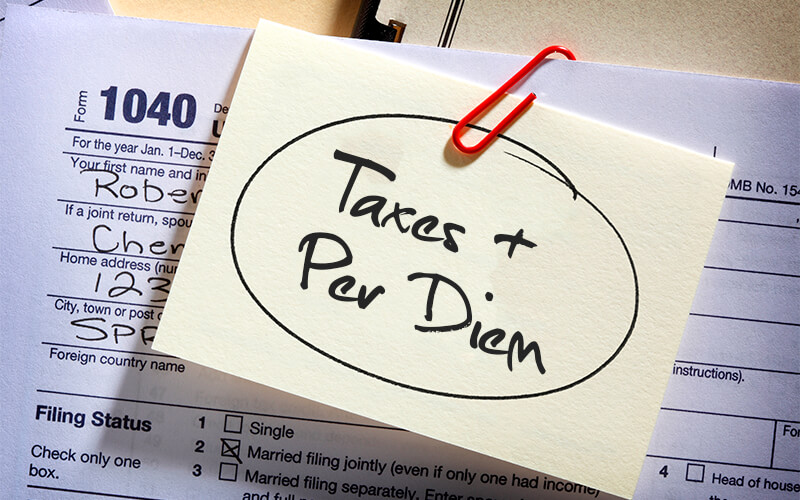 Schneider is proud to continue offering a truck driver per diem pay program in 2021. This program provides a great opportunity for eligible drivers to maximize their take-home pay. Sometimes per diem pay can be confusing, which is only compounded as drivers file taxes for just the second time under the Tax Cuts and Jobs Act.
Common questions about per diem pay:
How does per diem pay work, and more importantly, is there a net benefit to it?
Should I consider participating in Schneider's per diem pay program?
How did the new tax law impact per diem pay?
A brief outline on how we'll answer those questions. Use these quick links to jump between sections:
What is per diem pay for truck drivers?
Truck driver per diem pay is an Internal Revenue Service (IRS) reimbursement designed to cover meal and incidental expenses incurred by drivers while they are away from home. It gives drivers more take-home pay because less taxes are withheld.
Schneider's truck driver per diem pay program works by breaking compensation into two components:
A taxable linehaul rate
A non-taxable per diem rate
Combining an alternative standard mileage rate, a non-taxable per diem reimbursement and lower taxes results in higher weekly take-home pay.
Real-life per diem pay example
Check out the net take-home pay between the standard pay package and the per diem pay package:
Weekly Miles
Standard Pay Package
Per Diem Pay Package
2,250
$0.49
$0.30 Taxable
$0.17 Non Taxable
Standard
Per Diem
Difference
Taxable Line Haul (LH)
$1,102.50
$675.00
($427.50)
Per Diem LH add
n/a
$382.50
$382.50
Vacation pay add
$21.20
$20.34
($0.87)
401(k) less (4%)
$44.95
$27.81
$17.13
FICA less (7.65%)
$82.52
$51.07
$31.46
Fed taxes less (22%)
$237.33
$146.86
$90.47
States taxes less (5%)
$53.94
$33.38
$20.56
Weekly Take Home
(without accessorials)
$704.97
$818.73
$113.76
Annual Take Home
(without accessorials)
$36,658.21
$42,573.77
$5,915.56
Answers to frequently asked questions about per diem pay
What is the difference between the taxable linehaul rate and the non-taxable rate? How can a driver recognize those two on a pay statement?
The non-taxable rate is the per diem portion – $0.17 per mile in the above example. You have to combine the taxable portion and non-taxable portion to get the gross pay you're bringing home.
If I'm a driver and I choose to sign up for per diem, does that put more money in my pocket?
Absolutely, and the benefit is it brings more money to you in real time. In most cases, drivers don't need that money at the end of the year at tax time; they need it while they're out on the road every week.
What other things does a driver need to consider when determining if per diem is right for them?
Every situation is different depending on your tax situation. If you're contemplating not participating, talk to a tax consultant. We'd hate for someone to be deprived from seeing the real-time benefit. This is an individual situation – decide what is best for you. It's easy to be misinformed.
Is every driver eligible?
Not every driver is eligible for per diem pay because it is expressed in a cents-per-mile basis, and it's used to cover over-the-road costs for meals and incidentals. You are not eligible for Schneider's per diem pay program if:
You do not drive over-the road.
You are not paid through a cents-per-mile pay package.
You are a part-time driver.
You are still in training.
You are paid a daily rate.
Tax reform facts impacting 2021 truck driver per diem pay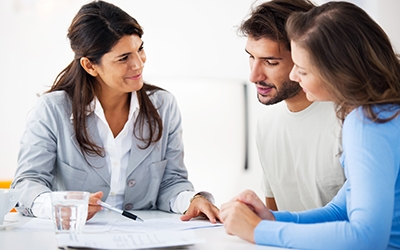 As we noted, every person's financial situation is unique, so it's wise to consult with a personal tax advisor to best understand the changes from the new tax law, but here are a few facts to be aware of as you file your 2020 taxes and structure your finances for the 2021 tax year:
Fact: Tax reform was enacted on Dec. 22, 2017, when the president signed the measure into law.
Fact: The new tax reform law repealed the individual miscellaneous itemized deduction for unreimbursed business expenses. While the per diem allowance is still available, it is no longer allowed as an individual deduction. This change in the tax law eliminates the per diem allowance some drivers previously deducted on their personal itemized tax returns.
Fact: The new tax reform law took effect on Jan. 1, 2018, and it will run through Dec. 31, 2025. The tax law will revert back on Jan. 1, 2026, to those rules in place prior to 2018 unless additional tax legislation is signed into law prior to that expiration date.
The bottom line about how to decide if per diem pay is right for you
Schneider's truck driver per diem pay program offers these advantages:
Increased weekly take-home pay.
Schneider is responsible for tracking per diem and bears all IRS audit risk.
Additional per diem considerations:
Small impact to personal time off pay (usually less than $50 annually per personal time off week).
Reduced Social Security, unemployment and workers' compensation benefits (estimated $10/month Social Security impact for every year of per diem participation).
Per diem portion is not eligible for 401(k) matches, but you can fund a higher savings percentage with the extra take-home pay provided through the per diem pay plan.
Schneider drivers receive additional per diem information during orientation.
You can also learn more in the article, "Ending the Confusion Over Per Diem," which says, "Some carriers already pay per diem for their drivers, but the potentially large tax savings for drivers may make those fleets even more attractive going forward."
Ultimately, it's a driver's choice to participate in the per diem pay program. Make an informed decision by understanding your own situation and consulting with your own tax professional.
Ready to apply for a truck driving job?
Schneider's hiring. Check out all the different jobs we have available to you — which include pay and benefit details.
About the author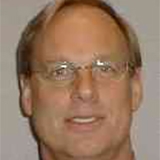 Pat has been with Schneider for 36 years, and is currently Senior Transformation Partner for Driver and Owner-Operator Compensation and Hire-to-Pay Processes. He works to ensure accurate and timely compensation that is market competitive and performance based, designed to attract and retain driver associates. He has held several other roles, including Regional Operation Director, Director of Van Operations Support, Director of Pay Services and Operation Center Manager.