Schneider wins 2018 National Safety Council Green Cross Award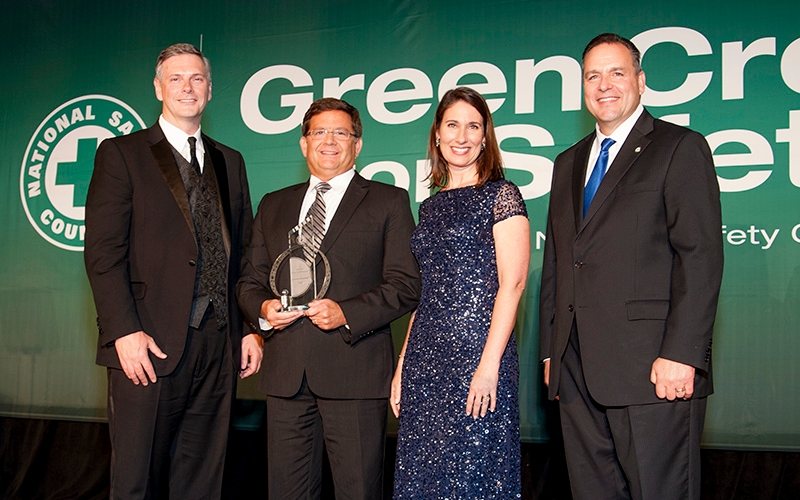 Schneider implemented a safety initiative in 2012 that we were convinced would save lives. However, we never could have anticipated how positive the impact would be, or that we would earn the prestigious National Safety Council's 2018 Green Cross for Safety Excellence Award for the effort.
As part of our "Safety First and Always" culture, we recognized the unique danger of a rear-end collision, and we began implementing a Collision Mitigation System (CMS) in 2012 to address that danger.
Today, over 95 percent of Schneider's company trucks — and soon to be 100 percent! — are equipped with collision mitigation, and the results have been compelling. We anticipated a reduction in rear-end crashes by at least 27 percent, but here's what actually happened:
Since implementing collision mitigation technology at Schneider:
68 percent decrease in rear-end collisions.
95 percent reduction in the severity of rear-end collisions.
The Super Bowl of safety — Winning the Green Cross Award
The National Safety Council is the preeminent organization in the U.S. on safety.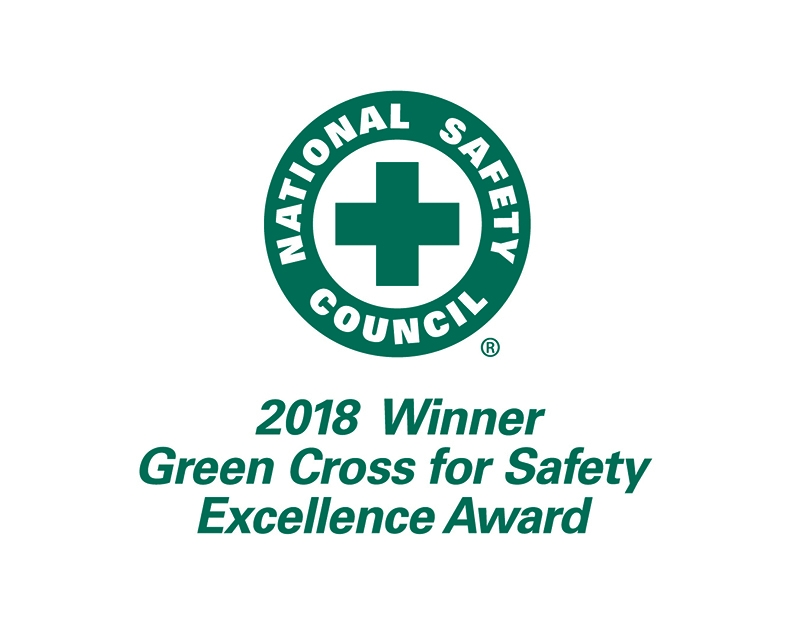 On May 23, in recognition of Schneider's collision mitigation technology implementation, the National Safety Council announced Schneider as the winner of the Green Cross Safety Excellence Award. The award recognizes "a corporation, coalition or organization that relentlessly pursued safety, developed a fresh solution and shared or is ready to share that insight with others."
"We are proud to honor the winners and to recognize all the outstanding nominees that share the Council's goal of eliminating preventable deaths and injuries in our lifetime," National Safety Council President and CEO Deborah A.P. Hersman said.
The safety challenge in trucking
Leading a culture of safety in the over-the-road trucking industry is no small task in that we have a distributed work force and we share our work environment with millions of motorists every day.
Our fleets of drivers travel over a billion miles annually, and while we are proud of our safety accomplishments, we recognize we are by no means immune from highway crashes.
Every collision is unfortunate, but rear-end collisions in which a truck hits a car are extremely concerning — particularly if the car has significantly slowed and the truck does not detect this. Ultimately, milliseconds matter in such a scenario!
Leading to eliminate rear-end collisions
Leveraging a collision mitigation system as part of our overall fleet strategy has allowed us to nearly eliminate one of the most serious highway crashes — the rear-end collision.
As an early adopter with no required government mandate, we experienced our share of feedback from a fleet that was initially resistant to this technology — especially when the first and second generations of the technology resulted in false-positive driver alerts.
But we stayed the course, worked with the providers to fix the bugs and to educate our fleet on the ultimate benefit — improved highway safety. The results don't lie.
What is a collision mitigation system and how does it work?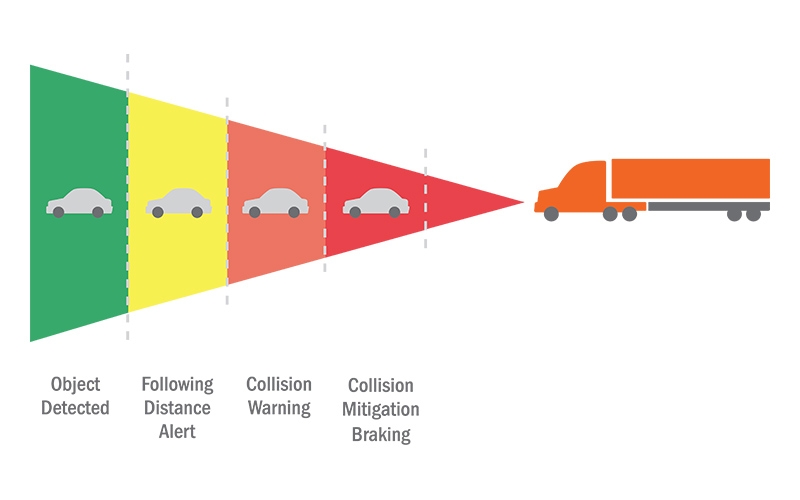 Collision mitigation systems monitor the distance, speed and deceleration of the vehicle ahead, provide in-cab visible and audible alerts and applies automatic emergency braking if necessary, providing a safety net to protect both our drivers and the motoring public — which is all of us and our families!
This technology isn't taking control out of the hands of professional drivers. It's simply recognizing that even the fastest human reaction time can't always prevent a rear-end collision. This technology is the last step in Schneider's four-pronged approach to safety on the roads:
Hiring the right drivers – it all starts with great professional drivers.
Ongoing training – giving drivers the tools they need to succeed.
Active safety management – living out safety in our day-to-day interactions.
Deployment of safety technology – enhancing what our drivers do.
What's next for collision mitigation?
Schneider will continue to lead the industry in areas of safety, working with vendors and Original Equipment Manufacturers (OEMs) to refine the technology, drivers to work with the technology and industry peers to further implement the technology.
The Federal Motor Carrier Safety Administration (FMCSA) is considering mandating CMS technology, which we encourage, and automakers are getting the memo, too. At least 17 of the most popular vehicle models on the market are equipped with automatic braking.
Let's work together to help achieve the National Safety Council's goal of eliminating preventable deaths on our roadways!
We put safety first.
Schneider is always investing in new equipment and technology that helps keep our drivers safe while out on the road.
About the author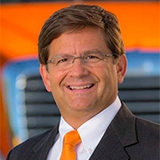 Tom DiSalvi is the Vice President of Safety, Driver Training and Compliance at Schneider. In this role, he is responsible for researching and implementing breakthrough safety technologies and processes to prevent motor vehicle crashes, consistent with Schneider's core value of "Safety First and Always." He joined Schneider in 1991 after serving as an Officer in the U.S. Navy.
More posts by this author