Networking opportunities
The power of colleague and community connections
A huge advantage of working for an industry leader is the networking potential within your own building, company and community. Schneider associates have access to a variety of networking opportunities through in-house networks, third-party organizations and local opportunities.
Schneider business resource groups
Schneider associates have access to a variety of business resource groups (BRGs) that allow them to engage with others who share similar experiences and backgrounds. The goal of Schneider's BRGs is to fulfill both individual and group goals that tie to business strategies and objectives.
Schneider Women's Network
Established in 2007, the Schneider Women's Network was developed to position Schneider to attract, develop and retain the best talent for the overall purpose of maximizing business results. At the time, it was one of the first women's networks within the transportation industry.
Schneider Women's Network events are open to all associates regardless of their gender or role within the organization. Some of the development opportunities offered to Schneider associates include:
Accelerating professional development.
Building relationships/networking within Schneider.
Exchanging industry knowledge and experience.
Schneider Young Professionals
Schneider Young Professionals was created to engage, empower and retain young professionals through networking and professional development opportunities.
Members of the Young Professionals group take part in things like:
Brown bag sessions.
Book reviews and discussions.
Career development activities.
The LGBTQIA+ Alliance Group
Schneider's LGBTQIA+ Alliance Group creates a safe space where all individuals can feel comfortable to be themselves. The organization is focused on creating a sense of community at Schneider by working with allies to support and uplift associates regardless of orientation, gender identity or any other marginalized identity which may intersect.
The group's priorities include:
Partnering with Learning Development on diversity and inclusivity training, such as the use of gender-neutral language and pronouns to ensure all members of the workplace feel safe and respected.
Creating safe spaces and events to promote LGBTQIA+ visibility and pride.
Career development activities.
Latinx Connect
The goal of Latinx Connect is to create networking opportunities for Latinx associates and other individuals from diverse ethnic backgrounds. The aim of the group is to foster open discussions, generate new ideas and ensure diversity goals remain at the forefront of Schneider's business operations.
Latinx Connect provides associates to take part in:
Community outreach.
Networking opportunities.
Social events.
Black Organization for Learning and Development (BOLD)
Charted in June of 2023, the Black Organization for Learning and Development was created to be a safe space for Black associates, while also creating a more diverse and inclusive workplace for anyone.
The objectives of BOLD are to:
Establish active mentor networks to aid in developing Black associates.
Create community connections, with an emphasis on Black business collaboration and talent acquisition.
Lead campaigns to stimulate great cultural education and awareness in the enterprise.
Other Schneider organizations
Cultural Connection Group
Schneider's Cultural Connection Group was started by Transportation Management associates to discuss ongoing social issues and has since evolved to provide a safe space for associates across all lines of business.
The group provides opportunities to share ideas and foster interpersonal relationships across cultures both at Schneider and in the community. Associates who are part of the group also have the chance to engage in community service opportunities.
The Cultural Connection Group offers development opportunities that help associates with:
Broadening knowledge of social issues.
Building relationships/networking within Schneider and the community.
Developing new perspectives through community service.
Schneider Mentor Program
Schneider's Mentor Program is devoted to creating positive mentor-mentee relationships among associates that lead to personal and professional growth.
Mentors often provide feedback and advice to their mentees and assist them in developing new skills that will help them in their careers. For mentees, the program also provides an effective way to learn more about a different role or area of business within the organization.
The program fosters development opportunities that help both mentors and mentees in:
Strengthening industry and company knowledge.
Building relationships/networking within Schneider.
Gaining exposure to new perspectives.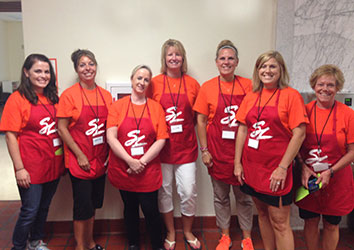 Schneider's Women's Network working hard at the Back to School Store in Green Bay!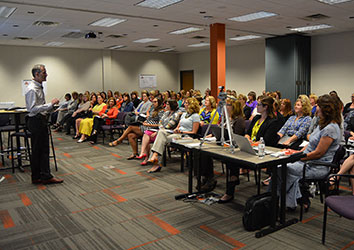 We love getting our leadership involved with our Schneider Women's Network!
Connecting associates is what we look to achieve!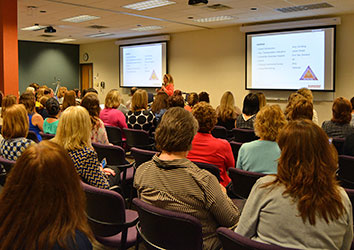 Educating and having our associates network is key at Schneider!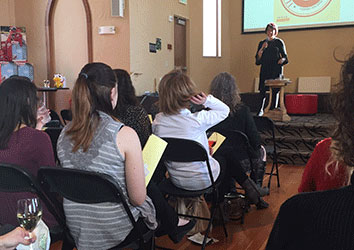 Power Yak at St. Norbert College!
Local opportunities
Schneider associates are encouraged to enhance their networks on a local level, whether that means participating in local sports leagues as a team of co-workers, participating in events in their communities, joining university alumni associations or connecting with other local organizations. Your networking potential is unlimited as a Schneider associate.
Find an office job near you