Networking opportunities
The power of colleague and community connections
A huge advantage of working for an industry leader is the networking potential within your own building, company and community. Schneider associates have access to a variety of networking opportunities through in-house networks, third-party organizations and local opportunities.
Schneider organizations
Schneider Women's Network
Established in 2007, the Schneider Women's Network was developed to position Schneider to attract, develop and retain the best talent for the overall purpose of maximizing business results. At the time, it was one of the first women's networks within the transportation industry.
Schneider Women's Network events are open to all associates regardless of their gender or role within the organization. Some of the development opportunities offered to Schneider associates include:
Accelerating professional development.
Building relationships/networking within Schneider.
Exchanging industry knowledge and experience.
Cultural Connection Group
Schneider's Cultural Connection Group was started by Transportation Management associates to discuss ongoing social issues and has since evolved to provide a safe space for associates across all lines of business.
The group provides opportunities to share ideas and foster interpersonal relationships across cultures both at Schneider and in the community. Associates who are part of the group also have the chance to engage in community service opportunities.
The Cultural Connection Group offers development opportunities that help associates with:
Broadening knowledge of social issues.
Building relationships/networking within Schneider and the community.
Developing new perspectives through community service.
Schneider Mentor Program
Schneider's Mentor Program is devoted to creating positive mentor-mentee relationships among associates that lead to personal and professional growth.
Mentors often provide feedback and advice to their mentees and assist them in developing new skills that will help them in their careers. For mentees, the program also provides an effective way to learn more about a different role or area of business within the organization.
The program fosters development opportunities that help both mentors and mentees in:
Strengthening industry and company knowledge.
Building relationships/networking within Schneider.
Gaining exposure to new perspectives.
Third-party organizations
Current Young Professional
Current Young Professionals works to attract, engage, develop and retain young talent in Green Bay, Wis. – where Schneider's headquarters is located. The organization gives individuals the chance to participate in professional development, social networking and community engagement opportunities.
Toastmasters International
Toastmasters International is a nonprofit organization that teaches public speaking and leadership skills through a worldwide network of clubs. The organization helps people from diverse backgrounds become more confident speakers, communicators, and leaders.
UW E-Business Center Consortium
UW E-Business Center Consortium is a collaborative network of leading companies that host peer-to-peer learning opportunities focused on business best practices and emerging technologies. The group holds more than 50 meetings each year, focused mainly in marketing, information technology, supply chain management and customer service.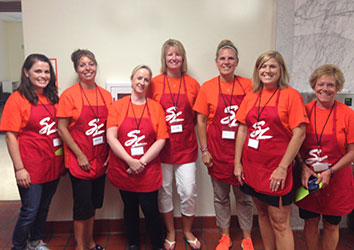 Schneider's Women's Network working hard at the Back to School Store in Green Bay!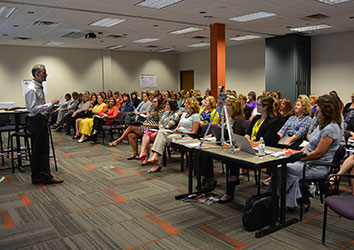 We love getting our leadership involved with our Schneider Women's Network!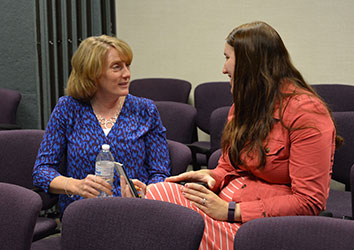 Connecting associates is what we look to achieve!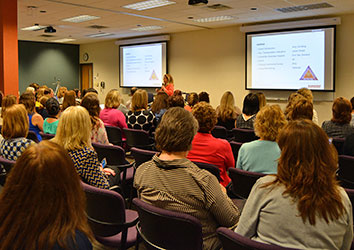 Educating and having our associates network is key at Schneider!
Power Yak at St. Norbert College!
Local opportunities
Schneider associates are encouraged to enhance their networks on a local level, whether that means participating in local sports leagues as a team of co-workers, participating in events in their communities, joining university alumni associations or connecting with other local organizations. Your networking potential is unlimited as a Schneider associate.
Find an office job near you