Advice for women who want to become truck drivers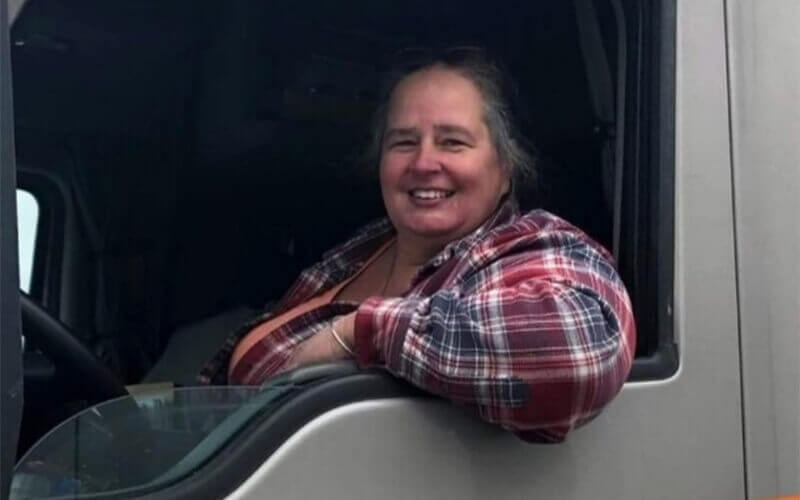 According to the Women in Trucking Association, of the 3.5 million professional truck drivers in the United States, only 7.89% are women.
This low percentage doesn't mean truck driving is a man's job. On the contrary, Schneider Van Dedicated driver Toni Thomas pointed out that women truck drivers have existed throughout history.
"Women have driven trucks throughout the years, from driving farm equipment to driving big truck when their husbands and fathers were serving our country during deployment," Toni said.
Although the number of males in this profession vastly outweighs the number of females, women truck drivers have some incredible stories to share and hundreds of pieces of advice for other women who are interested in becoming drivers.
1. How did you become a woman truck driver?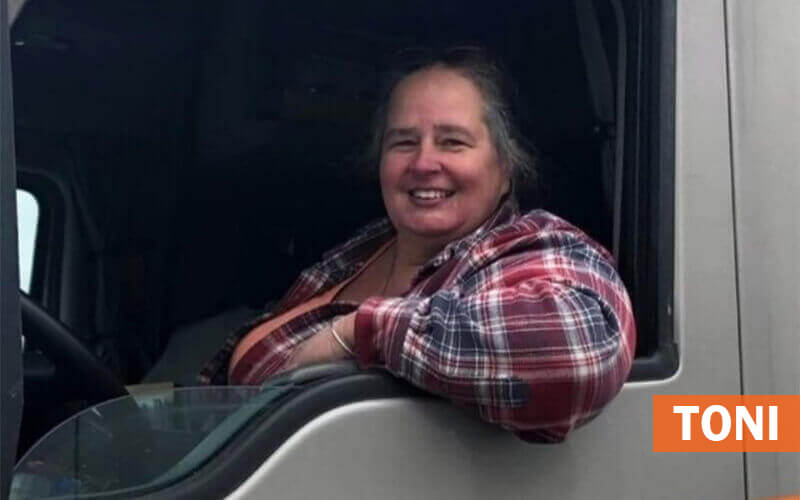 Van Dedicated driver Toni Thomas, joined Schneider in 2003
"When I was seven years old during a move, I sat between my father, who was driving, and my grandfather and declared that I was going to drive trucks when I got big. After I raised my two children and became an empty nester, I decided that it was a good time to follow my dream."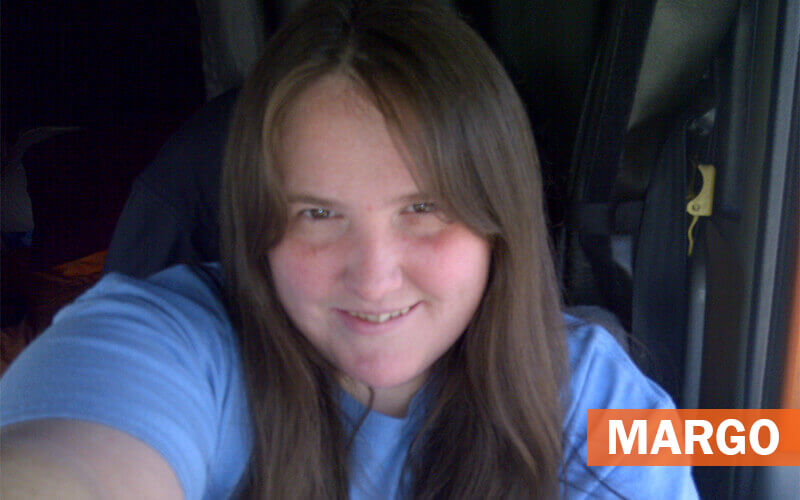 Van Truckload driver Margo Mitchell, joined Schneider in 2003
"My dad raised me to be a driver. He saw a God-given talent. At 15, I pointed at a tractor-trailer and asked if he thought I could drive one of those. He looked me in the eye and said, 'You're a Mitchell. You can drive anything.' I started studying for my CDL before I even had a permit to drive a car."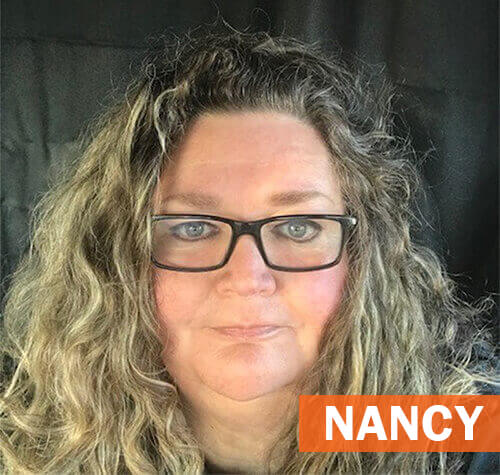 Van Truckload team driver Nancy Abbey, joined Schneider in 2001
"My husband wanted to be a truck driver and when the interviewer was on the phone with him, he said, 'Your wife could be a truck driver with you and you can be a team.'"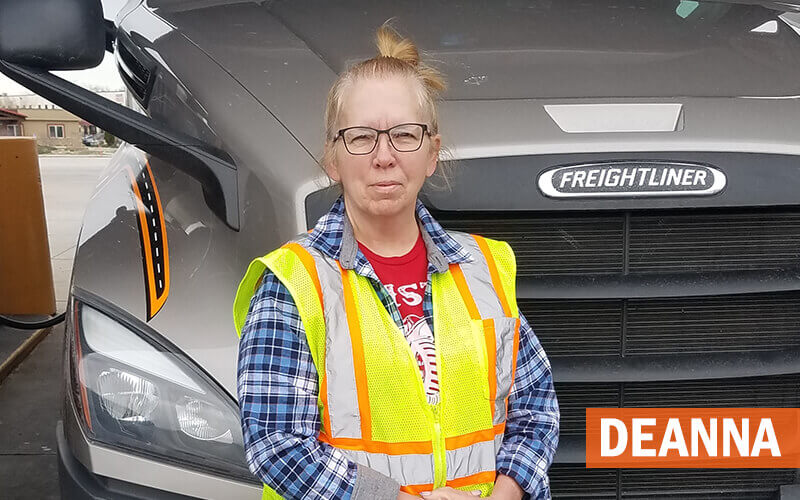 Van Truckload team driver Deanna Davey, joined Schneider in 2006
"My husband was already a truck driver at the time and our youngest had just graduated so I decided to join him. And, I had always enjoyed driving."
2. Would you advise other women to become truck drivers?
Toni Thomas
"Women shouldn't be afraid to get out of the norm. I think driving can make a woman feel empowered. I also believe that women are safer drivers because they aren't afraid to ask questions, ask for help and are willing to learn."
Deanna Davey
"Yes, but I would say to make sure your home life is in order before you decide to do it. You need to have a good support group to be a truck driver. You don't want to be worried about things back home while you're out in a truck. But, if you can handle the long hours, the weather and the driving, then yes, you can do it."
Nancy Abbey
"The workload is manageable and it pays very well for what you have to do. There are good benefits. Truck drivers are always needed, so a woman would have no problem finding a job driving a truck."
3. How does a woman stay safe out on the road?
Toni Thomas
"Be alert of your surroundings, make smart decisions about safety and don't be afraid to say 'I don't feel safe.' Know your limits and have lots of communication when you're unsure of how to do something."
Margo Mitchell
"Don't be afraid to ask for help. You'll have plenty of chances to help others, too. I also prefer not to stay at truck stops in big cities. I'll only stay at operating centers in places like Atlanta, Dallas and Memphis."
Deanna Davey
"I never stop at rest areas if people aren't around or it's not well lit. Always keep your truck doors locked because you don't know what could happen. Be prepared for the unexpected and never be afraid to ask for help."
4. Do you have any advice for inexperienced female drivers?
Toni Thomas
"Come in confident, with a positive attitude, a willingness to learn and know that you can do the job. Don't be a 'know-it-all' or expect that, because you're a woman, you shouldn't have to do the dirty stuff, like climbing under the trailers."
Margo Mitchell
"Don't feel like you have to prove yourself to anyone. Some may worry about what others may think or say because it is a male-dominated field. Just doing your job well is proof enough. Lots of guys have shook my hand and commended me for how I drive or back."
Deanna Davey
"If you're going to be a team driver, you've got to know how to do everything yourself. You need to know how to maneuver and back because there could be a time when your partner won't be able to do it for you. Also, there are going to be times when it's going to be stressful. Don't expect that you're going to know how to do everything right away; it takes time… it's an adventure."
5. Do you ever feel unsafe, intimidated or afraid to ask for help because you are a woman in this industry?
Margo Mitchell
"One time, a lady asked if I was scared to sleep in a parking lot with all those men. I said, 'No! It's the safest place to be.' The majority of those guys are great men who see us as daughters or sisters. They look out for us. Trucking is a great industry."

Nancy Abbey
"Before I started, I thought truck driving was going to be very physically demanding, and occasionally, there are times when I just don't have the brute strength to do something. But after 18 years of driving, never once has there not been another truck driver around who's willing to help me."
Toni Thomas
"It can be a dangerous job and sometimes people don't make it easy for women. Women have to be strong and stand up to people who think we can't or shouldn't be out here doing this job."
6. Do you enjoy being a truck driver?
Toni Thomas
"I do it because I like the movement. I enjoy my job. Every day is a new adventure."
Deanna Davey
"I enjoy my job, and I like that's it's something that my husband and I get to do together. It's enjoyable seeing the scenery and getting out and meeting new people. My husband and I have a group that we call our truck driving family, and they can relate to the same things as us. I wouldn't be doing it this long if I didn't like it."
Nancy Abbey
"I really like my job. I have been able to go to every major city because of this job. I'm actually surprised that more women aren't truck drivers."
Looking for more insight from female drivers?
Learn more about what it's like being a woman truck driver at Schneider and read why this is the best time for females to join the industry.
About the author

Schneider Guy loves the "Big Orange." He's passionate about the trucking industry and connecting people to rewarding careers within it. He's been the eyes and ears of our company since our founding in 1935, and he's excited to interact with prospective and current Schneider associates through "A Slice of Orange."