The 6 leading benefits of working third shift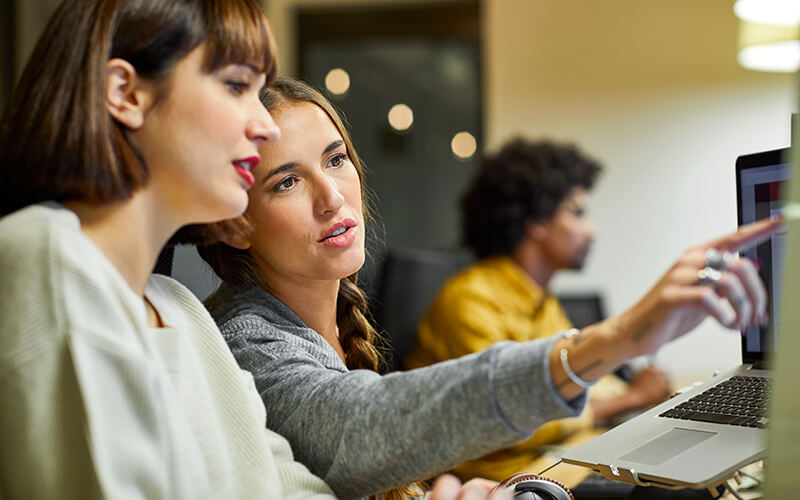 Estimated reading time: 4 minutes
Whether it's the increased income, a better work-life balance or the opportunity to grow your career faster, the benefits of working third shift are abundant.
Sure, it may not always seem like the most desired shift to work on the surface, but when you dive deeper and look into all the pros, you'll notice working nights may be more appealing than you had originally thought.
What is third shift?
Working third shift means you work during the overnight hours. A typical shift begins around 11 p.m. and ends around 7 a.m. However, these hours can fluctuate based on your role and the company you work for.
Top benefits of working third shift
1. A higher salary.
One of the top reasons to work night shift is that it allows you to earn more income both short and long term because many companies offer shift differential, or more pay, for working hours outside of first shift.
Schneider offers third shift associates $1.25 per hour more during the week and $2.00 per hour more on weekends compared to first shift associates.
Not to mention, there is typically less competition to grow your career and climb the ladder on third shift. This means you may have the opportunity to increase your income faster than you would on first shift.
2. An opportunity to grow your career quicker.
Development is extremely important in any role you pursue, especially if you are interested in advancing into a leadership or management position.
When being on third shift and working with fewer people, you often have the ability to double up on your responsibilities and/or cross-train your skills. This means you have the opportunity to explore different areas of the business, be exposed to various projects and ultimately make yourself a more well-rounded employee.
These experiences and what you gain from them can make you a more attractive candidate for future job opportunities.
3. A better work-life balance.
Working third shift can be convenient. It allows you to run those important errands and schedule doctor and dentist appointments during the day. It could even give you the time meet up with friends or family members for lunch or dinner dates.
Working night shift allows you to do all these things with ease and prevents you from having to take vacation to cover that time away from the office.
4. The option to go to school during the day.
Furthering your education can be important, depending on what your career goals are. A benefit of working night shift is that it can offer you the ability to attend classes during the day but still be able to bring in an income at night.
Going to school during the day and working at night allows you to gain multi-tasking skills and sharpens your time management abilities – two great qualities you can add to your resume and talk about in future job interviews.
5. Increased productivity.
Spend less time in meetings and more time focused on your work. People on third shift often enjoy the quieter hours in the office because it allows them to focus on their tasks at hand with fewer distractions.
6. A faster commute.
If you drive to work for a first shift job, you know how frustrating rush hour traffic can be. At night, the roads are less busy, meaning you spend less time commuting and trying to find a parking spot.
How to work night shift and stay healthy
While the benefits of working third shift are great, it is important to be intentional about your health when working overnight. A few pieces of advice on how to work night shift and stay healthy include:
Take time to adjust: When you're new to the role, give yourself and your body time to adjust to the different work hours. This may mean allowing yourself more down time and getting more sleep than you would normally need.
Maintain a routine: Try to stay on a consistent schedule of sleeping and other activities. It can be difficult to get back into your routine of sleeping during the day and working at night during the week if you do the opposite on the weekends.
Get enough uninterrupted sleep: Maybe you need to invest in a good set of blackout curtains, or set boundaries with the people you live with who are awake during the day so you can recharge for your next shift.
Keep a consistent meal schedule: With your unique work schedule, you may not eat the typical breakfast, lunch and dinner like most people, but figure out how you can still fit in three meals a day and make healthy choices.
Try to stay fit: Take care of your physical and mental health by exercising regularly, whether that means getting in a workout before or after your shift. Figure out a workout routine that works for you and stick with it – your body and brain will thank you.
Start or grow your career on third shift
Explore Schneider's third shift opportunities and apply for one that aligns with your career goals.
About the author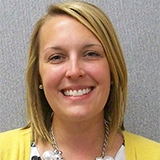 Ashley is a Corporate Recruiter who started her journey at Schneider in 2015. She is active on the Schneider Women's Network and leads all social media and video efforts for Corporate Recruiting. Ashley enjoys working on various projects within the organization, ranging from new system integrations and testing applications to creating videos that showcase Schneider and why it is such a great place to work! She is also a mother of four young children and enjoys spending time outdoors and attending her children's' sporting events.