Diesel mechanic vs. diesel technician: What's the difference?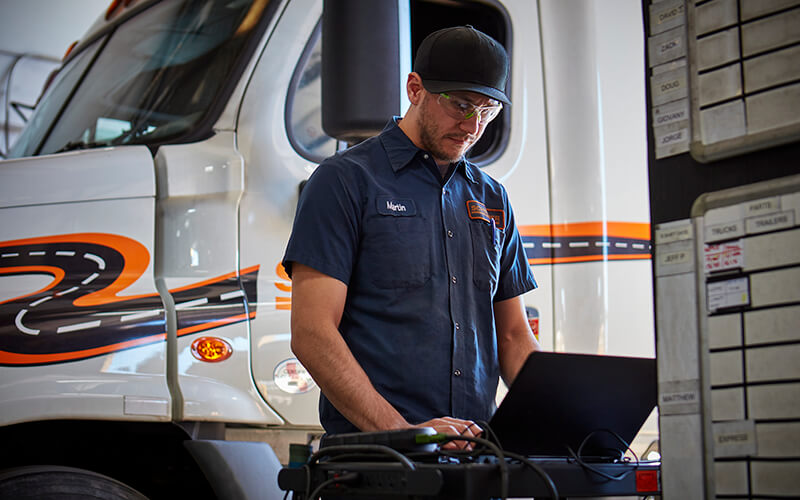 Since stepping into the role of technical college maintenance recruiter, I've had many discussions with students about calling themselves diesel mechanics versus diesel technicians. There's a lot of confusion about what the proper term is and if they mean the same thing.
Are we diesel mechanics or are we diesel technicians?
To answer this age-old question, I've spoken with many people who currently work in the shop to get a feel of what their stance is.
I have discovered that we are both.
Diesel mechanic vs diesel technician
According to dictionary.com, a mechanic is someone who repairs and maintains machinery, while technician is a person who looks after technical equipment or does practical work in a laboratory.
While working in the shop today, we do repairs on machinery and work with technical equipment, meaning we both are diesel mechanics and diesel technicians.
Why we started saying 'technician' vs. 'mechanic'?
Diagnosing trucks
When diagnosing a truck or engine in the shop before 2008, we would follow a checklist that highlighted certain areas, like mechanical valves, clamps, actuators, voltages and resistance within a wire.
We would use observation and very basic computer tests to help diagnose problem areas within the cab or engine. Once we had the problem figured out, we would replace the problem part or correct the wiring issue.
Today, we instead rely heavily on computer diagnostics. It would be next to impossible to have a truck come in with an active code, shifting problem or low power issue and not be able to use a computer.
Focusing on why a problem occurred
There were also times when we deemed an entire module as 'defective.' The mechanic would replace the part, and this fixed the issue. However, with the additional technology and warranty claims, replacing components without knowing exactly why it failed is a thing of the past. Technicians today are there to understand why a component failed and to convey this through their warranty notes.
Working with more complex trucks
Trucks have also become much more advanced over the years. For example, engines have evolved from once having one to two operating computers and 12 to 20 sensors, to now having 25 operating computers and up to 250 sensors located throughout the truck.
Technical skills you'll need to be successful
First and foremost, you will need to know how to use a computer to be successful in the shop.
Be prepared to spend at least 60 percent of your day working with a computer. You'll use it to complete diagnostic work on trucks that come in with active codes, but also to fill out warranty notes and send part files to engineers to help diagnose problems.
More examples of when you will use a computer include:
To make graphs to look at different sensors within a truck to see if they are operating to spec.
To work with digital fluke meters to read voltages, resistance and amp sign waves.
To reset, import and export parameters.
Mechanical skills you'll need to be successful
There will be many instances when you need to put your experienced mechanical repair skills to use, instead of using a computer.
You'll need to use observation to diagnose problems regarding brakes, drivelines, tire stances and wheel seals. This is where our mechanical skills are being used.
More examples of when you will need mechanical skills include:
To remove and install engine components like alternators, starters, water pumps, belts, pullies, radiators, EGR coolers and charge air coolers.
To remove, install and reseal differentials.
To inspect, remove and install clutches and manual transmissions
To inspect and replace wheel bearings and races.
When working with body components and 5th wheels.
Applying for jobs in a shop
Many companies still primarily use 'diesel mechanic' over 'diesel technician,' so don't be surprised if you see 'diesel mechanic' being used more frequently.
Ultimately, when applying for a job at a shop, focus more on the necessary requirements and the job description rather than if the job title says diesel mechanic or diesel technician.
I encourage you reach out to the company you're applying at to see if your role will be more mechanic or technician-related. Ask about the technology they're using to keep their fleet running and what kind of trucks make up their fleet.
In my opinion, as technology continues to advance, we are becoming diesel technicians first with a mechanical background second.
Find out what it's like at Schneider
Learn more about what types of diesel mechanic opportunities Schneider has and what a career path in a shop could look like for you.
About the author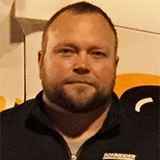 Seth is Schneider's technical college maintenance recruiter, helping aspiring diesel technicians find a rewarding career with Schneider. He has been with Schneider since June 2008, holding a variety of diesel technician roles including mobile communications platform champion, senior technician, senior lead technician and lead tire specialist.
More posts by this author