Schneider's Power Only department offers unique job opportunities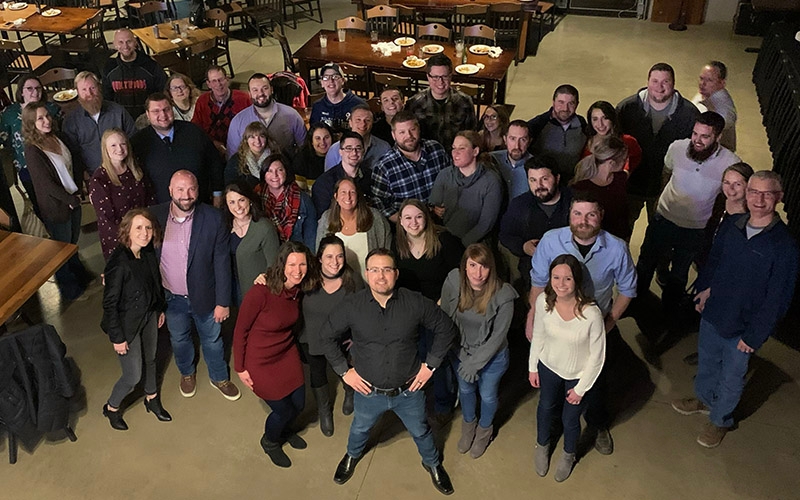 Power Only is one of the fastest growing divisions at Schneider. It is an exciting part of the business that is helping lead the charge when it comes to technological innovation.
It's not a new division of Schneider, but Power Only's recent growth has propelled it to the spotlight and sparked curiosity.
Vice President of Power Only Ryan Kimps, broker assistant MacKenzie Shimek and freight broker Ryan Blake helped lift the veil of mystery around this innovative part of the business.
What is Power Only, and what is all the hype about?
Power Only is part of Schneider's third-party logistics division that works with outside trucking companies to move Schneider freight on Schneider trailers. New technology has made a huge impact on the success of Power Only.
Advancements like the FreightPower® app, have made it easier than ever for trucking companies to get qualified work with Schneider, buy loads and give customers status updates on when loads will be picked up and delivered.
"It is automation with a people touch," Kimps said. "Brokers can spend more time getting to know carriers. They can manage more carrier relationships at a deeper level."
Who works in Power Only?
Power Only has a team of dedicated associates mostly made up of freight brokers and broker support associates.
Brokers reach out to trucking companies to sell Schneider loads for them to move, and broker support associates help brokers make sure drivers and customers have all the information they need to move loads successfully.
Power Only associates come from a wide variety of backgrounds, a lot of which have nothing to do with transportation. Before joining Schneider's Power Only department two years ago, successful broker assistant MacKenzie was living in Milwaukee and doing something completely unrelated to her role now.
"I managed multi-family complexes," MacKenzie said. "I moved back to the [Green Bay] area and came to Schneider looking for a new opportunity."
Top freight broker, Blake, who started in Customer Service at Schneider, took a very different path to Power Only.
"I served for eight years in the military and needed somewhere to go when I got out," Blake said. "Schneider was very pro-military."
What is it like to work in Power Only?
Blake had only good things to say about the culture of the Power Only department.
"It's a fun and very exciting environment to be in," Blake said. "Everyone talks to each other. There are all kinds of different people being successful in different ways. We have such great cohesiveness. There is a lot of collaboration and everyone has their own part to play."
MacKenzie agreed with Blake, that their team is second-to-none.
"There is so much going on all the time," MacKenzie said. "The group of people we have in the department is awesome. There are great personalities with a huge amount of drive. The team is completely accepting and willing to help."
Why would someone want to work in Power Only?
Being a freight broker for Power Only is fast-paced, exciting and full of opportunity.
"We are a change agent for the organization," Kimps said. "We are taking the best of both worlds of the asset business and brokerage to create the next big business in Schneider. Freight broker is one of the only roles where you can get sales, planning, operations, some customer service and trailer planning experience at once. If you are looking to start a career here, you can become familiar with a lot of parts of the organization."
The compensation for the freight broker role is a competitive base salary plus commission, making earning potential unlimited.
"You have freedom and ability to manage your own portfolio," Blake said. "I can see the results of my own work. Seeing direct financial results is a motivator. Once you see results, you see you can do more."
MacKenzie said the reason why she continues to work in Power Only is because of the career growth possibilities the department provides.
"I like the [sense of] responsibility and feeling accomplished," MacKenzie said. "There are all kinds of resources. People at Schneider want to help you. I don't feel there are any limitations to what I can do in the future with Schneider!"
Interested in a position with Schneider's Power Only department?
Search for open roles and learn more about what each role has to offer, including all the benefits to take advantage of at Schneider.
About the author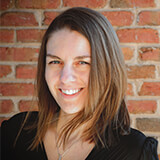 Sarah graduated from UW-Green Bay and has been with Schneider for nearly seven years. Sarah started at Schneider as a Area Planning Manager and has since held roles as an Operations Manager, Planning Manager and Driver Recruiter before her current role as a Corporate Recruiter.
More posts by this author