Schneider Facility Feature: New Salt Lake City location thriving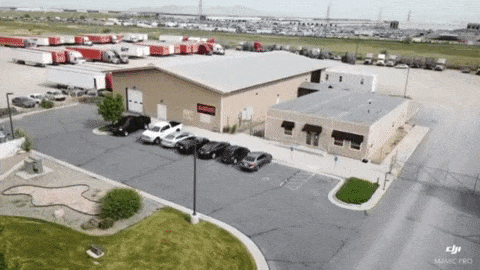 "Our new facility has much more room inside and out. We have washers and dryers for laundry. We have two showers and a small kitchenette space that can be used for food prep, such as washing and cutting fruits and veggies. These things are greatly appreciated by our drivers. We have plenty of room to grow here. We are all excited about the possibilities for the future in Salt Lake City."
Trisha Parr, Driver Business Leader
"I enjoy that I have easy access to my driver business leader and she can answer any questions I may have. The facility is nice, and I see new changes every time I stop in."
David Dalton, Schneider Van Truckload Driver
"I am loving it here in Salt Lake City. It's a much smaller operating center, but we are well-positioned to grow. There is plenty of opportunity here for both drivers and office staff to grow in new directions."
Trisha Parr, Driver Business Leader
Ready to make Schneider's Salt Lake City facility your home base?
Explore Schneider's driving job opportunities around Salt Lake City and throughout the West by entering your zip code in our quick job search.
About the author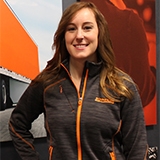 Courtney Zahn joined Schneider as a Driver Recruiter in June 2017. In her time with Schneider, she has worked with new CDL holders and experienced drivers; she has also participated in multiple Facebook live events to promote Schneider's commitment to safety and excellence.
Courtney is a 2012 graduate of UW-La Crosse and currently lives in Hobart with her fiancé Mitch.
More posts by this author