Types of CDL endorsements: What they're good for and how to get them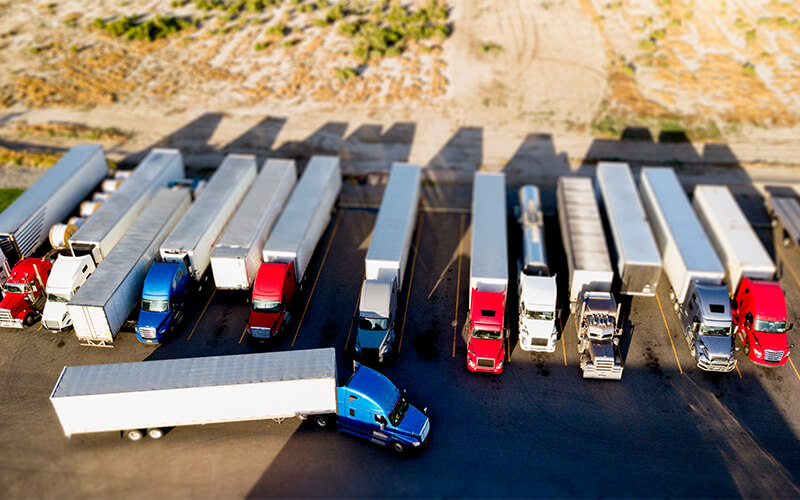 Estimated reading time: 4 minutes
Every day, truck drivers across the country supply restaurants, stores, businesses and factories with the products and materials they need.
Most of this freight can be hauled and delivered by any professional truck driver with a CDL. However, there are some unique kinds of freight that can only be hauled in certain vehicles by truck drivers who have obtained specific types of CDL endorsements.
Having the ability to haul these unique kinds of freight gives drivers an edge and often results in a higher annual salary. But what exactly is a CDL endorsement and how do you get them?
What is a CDL endorsement?
A CDL endorsement is something truck drivers can earn and apply to their CDL. The kind of endorsement drivers can obtain is often based on what Class of CDL they have.
These endorsements then allow drivers to operate different kinds of vehicles and haul specific types of freight.
6 types of CDL endorsements
The following are the six different types of endorsements drivers can add to their CDL:
1. (N) Tank vehicle endorsement.
The "N" endorsement, sometimes called a tanker endorsement, permits Class A and B CDL holders to operate any vehicle with either a temporary or permanent tank attached to it.
Tanker trucks usually haul liquid freight like water, milk, gas or chemicals, but they can also haul bulk dry loads like sand or grain.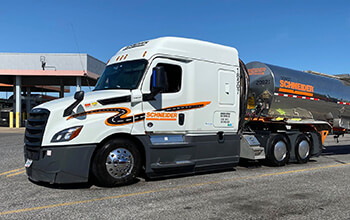 All drivers interested in becoming a tanker truck driver must obtain this endorsement before they can operate a tanker truck. Schneider also requires drivers who are applying for tanker positions to have their tanker endorsement at time of hire.
2. (H) Hazardous materials endorsement.
Often referred to as a HazMat endorsement, this endorsement is needed by drivers who haul hazardous materials like gas, oil and other kinds of potentially dangerous chemicals. This endorsement can be obtained by Class A, B or C CDL holders.
Due to the potentially dangerous nature of the freight hauled by HazMat drivers, the process of getting a HazMat endorsement may take a little longer than other endorsements. So, Schneider does not always require drivers to have this endorsement before drivers are hired.
However, Schneider does reimburse drivers for obtaining their HazMat endorsement.
3. (X) Tanker/HazMat combination endorsement.
This endorsement permits Class A and B CDL holders to haul HazMat freight via tanker truck. The "X" endorsement allows drivers to obtain both their tanker and HazMat endorsement all at once.
However, having a combo endorsement does not mean that drivers will have to haul hazardous materials, it simply gives them the ability to do both should they wish.
Schneider does not specifically require drivers to have a combination endorsement and does not reimburse drivers for obtaining their combination endorsement.
4. (T) Doubles/triples endorsement.
The "T" endorsement is often referred to as the "doubles and triples endorsement" and allows drivers to haul more than one trailer at a time. This endorsement can only be obtained by Class A CDL holders.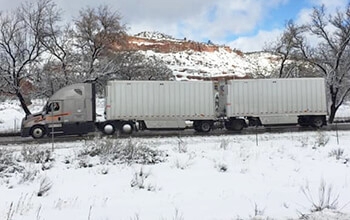 It may be illegal to operate a vehicle hauling double or triple trailers in certain states, so always be sure to check with your state's regulations when applying for this endorsement.
5. (P) Passenger transport endorsement.
The "P" endorsement allows drivers to operate a vehicle that carries over a specified number of passengers. According to the Department of Motor Vehicles, This number of passengers may vary depending on which state you drive in.
This endorsement can be obtained by Class A, Class B or Class C CDL holders.
6. (S) School bus endorsement.
This endorsement allows Class A, B and C CDL holders to drive a school bus. Drivers who are interested in obtaining an "S" endorsement must first obtain a "P" endorsement, which allows them to transport people.
This endorsement requires drivers to fill out a specific application and take part in a background check, as drivers will be operating a school bus.
How to get a CDL endorsement
Drivers who apply for an endorsement are required to take a written knowledge test. These tests are designed to assess drivers' knowledge of the vehicles they intend to operate with the endorsement.
Some endorsements like the "P" and "S" endorsements also require drivers to take a road skills test to prove they are ready to operate specific kinds of commercial vehicles.
However, some states may have different requirements for endorsements, so you should always check with your state to find out their process for adding an endorsement to your CDL.
Ready to put your CDL endorsements to use?
Schneider offers an ever-growing liquid freight base with three-quarters of freight being non-hazardous. Search for Tanker driving opportunities in your area today.
About the author

Schneider Guy loves the "Big Orange." He's passionate about the trucking industry and connecting people to rewarding careers within it. He's been the eyes and ears of our company since our founding in 1935, and he's excited to interact with prospective and current Schneider associates through "A Slice of Orange."