What does a diesel shop manager do? 7 major job duties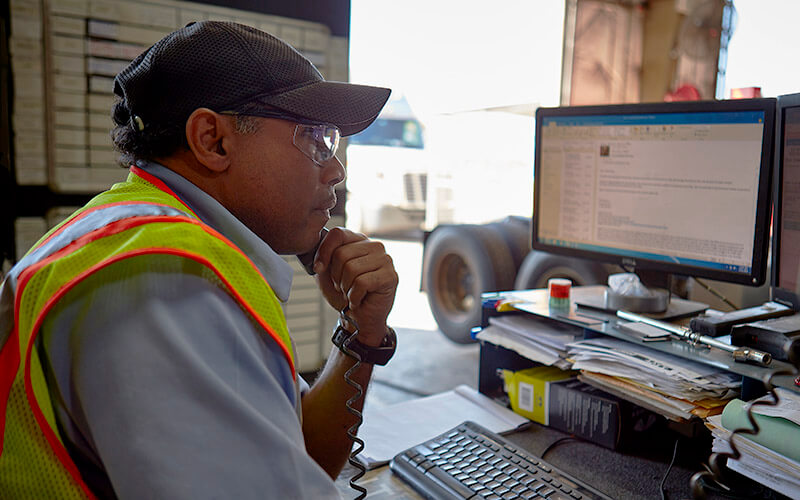 Estimated reading time: 3 minutes
For skilled team leaders who want more influence in the diesel shop, applying for a shop management role could be the right first step to a unique, challenging and highly rewarding career.
Generally speaking, a diesel shop manager oversees the day-to-day operations of a diesel maintenance shop, covering a wide range of business and administrative duties. Specific job duties can vary drastically depending on the size of the shop, number of technicians and a variety of other factors.
To make things simple, we've determined the seven main duties that most shop managers perform regardless of where they work.
Essential job duties of a diesel shop manager may include:
1. Upholding safety standards and regulations.
Diesel shop managers are often responsible for auditing for safety compliance, as well as addressing any unsafe behaviors that may come to light. As such, they are expected to have a thorough understanding of safety procedures.
At Schneider, our number one core value is Safety First and Always. Our shop managers play an active role in keeping our service bays safe by organizing on-the-job safety training for new hires and leading refresher courses on a monthly basis.
2. Driving timely service.
Minimizing downtime is an important part of running a successful fleet, so it only makes sense that a successful diesel shop would follow suit. The diesel shop manager provides support in this area by ensuring that repairs are being completed in a timely fashion and prioritizing the work coming in so that the technicians know what jobs to focus on.
3. Guiding recruiting efforts.
Talent is one of the most crucial resources for any diesel shop. The shop manager works to build a leading team by creating a staffing plan that reflects the needs of the shop and guides recruiting efforts.
At Schneider, our shop managers work closely with corporate recruiters to bring in qualified talent, interview candidates and extend job offers.
4. Ensuring the availability of parts.
A steady supply of parts is a critical part of any fleet maintenance strategy. While many shops have a dedicated parts department, the diesel shop manager supports inventory management efforts in maintaining an appropriate stock of parts and ensuring inventory records are accurate.
5. Monitoring operating expenses.
From replacement parts to specialty tooling, every piece of equipment used on the shop floor comes with an invoice attached. The diesel shop manager is the person responsible for approving all the expenses that run through the shop. That also includes ensuring the accuracy of payroll submissions and managing the distribution of overtime among associates.
6. Developing and communicating team goals.
The diesel shop manager also plays a part in developing long- and short-term goals and providing team members with the direction they need to meet those objectives. It's common for the shop manager to lead regular team meetings to communicate important business updates and the shop's performance results.
In larger companies like Schneider, a shop manager typically acts as a liaison between the technicians and the corporate teams by relaying updates from one to the other.
7. Leading performance assessments and training efforts.
A diesel shop manager can identify the skills and abilities of each technician and uses this information to assign work to the appropriate team member.
They also lead one-on-one performance assessments where they work with technicians to identify opportunities for growth and develop a plan of action. In some cases, you may be faced with addressing performance-related issues through Performance Improvement Plans (PIP), disciplinary action or termination.
On the other hand, you will also be a key influencer of all promotion-based decisions within the shop and experience endless opportunities to celebrate successes within your team.

Looking for a leadership role in the shop?
Schneider has shops located in and around many of the major transportation corridors. Check out our current shop management job openings to find the right career opportunity for you.
About the author

Schneider Guy loves the "Big Orange." He's passionate about the trucking industry and connecting people to rewarding careers within it. He's been the eyes and ears of our company since our founding in 1935, and he's excited to interact with prospective and current Schneider associates through "A Slice of Orange."