What is a Commercial Learner's Permit and how do you get one?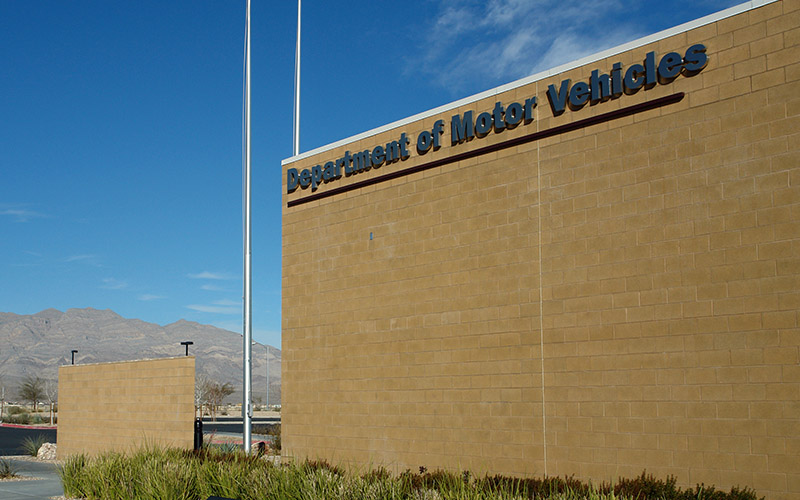 Estimated reading time: 4 minutes
If you're considering becoming a truck driver, you've probably been told your first step is to get a Commercial Learner's Permit (CLP). But what exactly is a Commercial Learner's Permit and why do you need one before you can obtain a Commercial Driver's License (CDL)?
A CLP is a permit that authorizes the holder to practice driving a commercial vehicle on public roads while a qualified CDL holder supervises them.
But how do you get a CLP? In this blog, we'll show you how to obtain a CLP and answer common questions new drivers have about obtaining their Commercial Learner's Permit.
How to get a Commercial Learner's Permit in 7 steps
The following are the steps you can expect to take when obtaining their CLP:
1. Meet the CLP age requirements.
Most states allow you to apply for a CLP if you are 18 years old or older. However, if you want to drive a commercial vehicle across state lines (interstate), you must be 21 years old or older.
CLP and CDL holders who are under 21 years of age are not permitted to cross state lines.
2. Get your state's CDL manual.
One of the first steps you should take when obtaining your CLP or CDL is to find your state's CDL manual.
These manuals are packed with helpful information for drivers, including:
Testing information.
CDL requirements.
Safe driving practices.
Cargo and passenger transportation rules.
Other unique driving resources.
Reading and following the instructions in your state's CDL manual can help you streamline the process of obtaining your CLP and CDL. Every state has its own manual – you can find your state's doing quick search online.
3. Decide what type of CLP you want.
Before applying for a CLP, you'll want to decide whether you want to obtain a Class A CDL, Class B CDL or Class C CDL. Each of these licenses will permit you to drive vehicles of different sizes and weights, so you'll want to determine what type of driving job you are interested in before applying for your CLP.
In addition to picking the class of your desired CDL, you'll want to consider whether you'd like to add an endorsement to your license, as some states allow new drivers to add endorsements to their CLP.
You can learn more about CDL classes, CLP endorsements and restrictions by visiting the Federal Motor Carrier Safety Administration (FMCSA) website.
4. Complete a DOT physical.
Some states may require CLP applicants to get a DOT medical card or DOT physical before applying for their learner's permit. This is to ensure you are physically and medically qualified to drive.
Individuals who do not have a valid medical card may be limited to intrastate travel.
5. Apply for a CLP.
You can usually apply for a CLP in person or online. If you plan to apply in-person, be sure to call your Department of Motor Vehicles (DMV) ahead of time to find out if you need to make a reservation before applying.
CLP costs may vary based on your state. You can expect to pay a Learner's Permit Application Fee of upwards of $20.
Some states may also allow you to apply for an endorsement when you apply for a CLP. In most instances, the endorsement will come at an additional cost. However, some states may reduce the endorsement test fee if you decide to test for an endorsement on the same day as your CLP exam.
6. Prove your identity at the DMV.
Before you can take your CLP test, you'll need to prove your identity. Some states may require you to bring in one or more of the following forms of identification:
Valid driver's license.
Proof of Social Security number (i.e., Social Security card, payroll check stub, W-2 form, etc.)
Proof of U.S. citizenship, lawful permanent residency or non-domicile document (i.e., bill or statement with your full name and address, valid U.S. passport, birth certificate, U.S. military document, marriage certificate, etc.)
Specific requirements vary by state, so be sure to research your DMV's requirements before you go in for your test.

7. Take the Commercial Learner's Permit exam.
Before you can obtain a CLP, you'll have to pass a knowledge test. You will need to earn at least an 80% on the exam to pass.
What's covered on the CLP exam?
A basic learner's permit exam consists of three main sections:
General knowledge: Covers the basics of driving and transporting cargo safely.
Air brakes: Consists of questions about the air brake systems on a truck.
Combination vehicles: Focuses on safe driving and inspections of tractor-trailers.
How long is the CLP test?
The number of questions on a CLP test can vary from state to state, but drivers can usually expect the test to consist of the following:
General knowledge section: 50 questions.
Air brakes section: 20-25 questions.
Combination vehicles section: 20-25 questions.
Are there any CLP driving restrictions?
As we mentioned earlier, CLP holders can only drive when a valid CDL holder is present in the vehicle.
However, that isn't the only restriction CLP holders must adhere to. CLP holders are also not allowed to:
Operate a commercial vehicle that is placarded for hazardous materials.
Operate a bus or vehicle occupied by passengers, other than the valid CDL holder mentor.
Operate a vehicle you do not have a CLP for or requires endorsements.
Transport property in a commercial motor vehicle.
Get paid to obtain your CDL.
Schneider proudly helps new and returning drivers start their careers off right. We do this by offering a variety of company-paid CDL training and tuition reimbursement options to help cover the cost of obtaining a CDL. Learn more about our paid training options by visiting our website.
About the author

Schneider Guy loves the "Big Orange." He's passionate about the trucking industry and connecting people to rewarding careers within it. He's been the eyes and ears of our company since our founding in 1935, and he's excited to interact with prospective and current Schneider associates through "A Slice of Orange."
More posts by this author