What can you do with a CDL? – 12 job ideas for CDL holders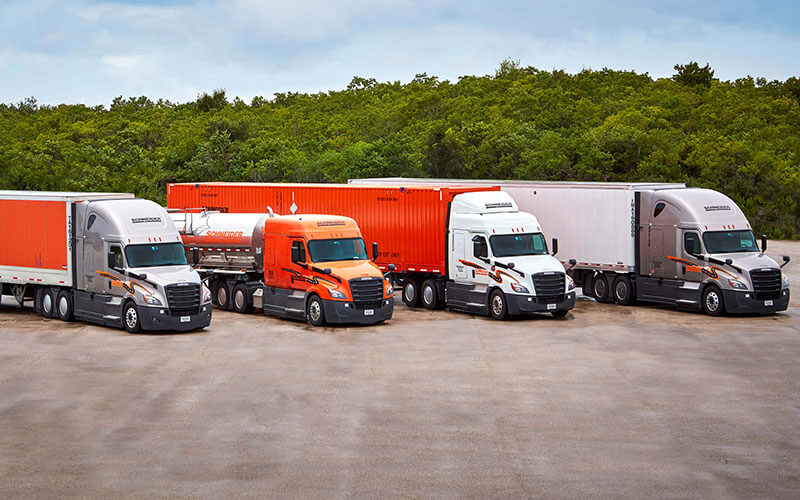 Estimated reading time: 5 minutes
If you're new to truck driving or are considering getting into the transportation industry, you may be wondering, "What can you do with a CDL?"
Obtaining a CDL allows you to become a commercial driver, a title that covers a wide range of jobs and rewarding career paths.
In this blog, we'll give you a better idea of what you can do with a CDL, including what kinds of jobs CDL holders can get and much more.
What kind of driving jobs are available to Class A CDL holders?
The following are some examples of the sort of jobs you can get with a Class A CDL:
Van truckload drivers use 53-foot dry van trailers to haul and deliver a huge variety of freight to stores, distribution centers and other locations.
Dedicated drivers transport freight for one customer. Hauling dedicated freight means drivers can expect more predictability and familiarity because they are working with just one customer.
These drivers deliver bulk materials (i.e., oil, water, milk, sand, grain, etc.) using large, metallic tanker trailers and are usually responsible for loading and unloading their own tanker.
Intermodal truck drivers move intermodal containers to and from rail yards.
Flatbed drivers haul uniquely shaped or oversized freight and materials (i.e., lumber, generators, glass, etc.) using a flat trailer.
6. Livestock truck driver.
Livestock truck drivers move animals from one location to another using a large trailer.
7. Car hauling truck driver.
These truck drivers transport smaller vehicles to and from different locations using a car hauling trailer.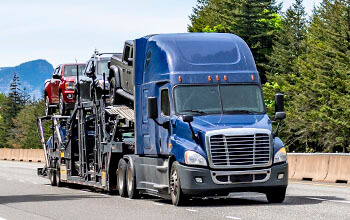 What kind of driving jobs are available to Class B CDL holders?
The following are a few of the examples of the sort of jobs you can get with a Class B CDL:

1. Bus driver.
There is a wide selection of bus-driving jobs to choose from. These jobs include school bus driver, city bus driver, tour bus driver, shuttle driver and so much more.
2. Delivery truck driver.
These drivers deliver a variety of products and packages to houses across the country using box trucks. Delivery truck drivers are often required to unload their own freight. This may include furniture, packages, equipment and more.
3. Moving truck driver.
The job of a moving truck driver can vary based on what company you work for. Some full-service movers help customers pack and unpack belongings before and after delivery, while other movers only have to load and unload their truck during deliveries.
4. Dump truck driver.
Dump trucks pick up, haul, remove or deliver materials (i.e. dirt, snow, salt, stone, etc.) to and from work sites.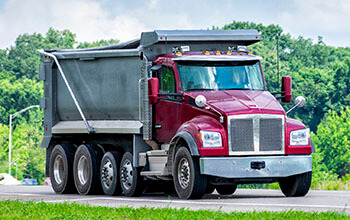 5. Heavy-duty tow truck driver.
These drivers are responsible for picking up larger broken-down vehicles and transporting them to a service shop or safe parking location.
What is the highest paying CDL job?
Unfortunately, it's difficult to say if there is one CDL job that pays the most because there are many factors that can affect the amount drivers earn.
However, drivers can usually expect to earn more doing driving jobs that involve more hands-on work or require them to travel more miles. These driving jobs often include team driving positions and specialized tanker or intermodal driving jobs.
Additional factors that impact driver pay include:
Base pay: This portion of pay is the foundation of a driver's paycheck. In general, driving jobs with the highest base pay will also usually have the highest overall salary.
Experience: Drivers with more experience are more efficient and skilled than drivers who are just starting out. As a result, experienced drivers will usually earn a higher salary than inexperienced drivers.
Accessorial pay: This form of pay is most common on accounts that require more hands-on work, more loads or jobs with more stop-offs. For example, a tanker driver may earn more accessorial pay than van truckload drivers who are not required to load or unload their own freight.
Performance pay: The amount of performance pay a driver earns is entirely dependent on the company they work for as well as their safety record and efficiency. Each company has their own requirements for performance pay, but these requirements will usually involve some measure of driver safety and efficiency. So, if you want to earn more performance pay, always put safety first and do your best to maintain the same miles per gallon (MPG).
Additional bonuses: Many companies will also offer sign-on bonuses to drivers who start on a new account. Drivers can add upwards of $10,000 more than their overall pay just from sign-on bonuses alone. However, it's important to note sign-on bonus amounts can differ greatly depending on the company and driving job.
In addition to the factors listed above, driver pay can also differ based on their location, the type of account they drive for and the number of miles they drive.
Ready to obtain a CDL?
Starting your career as a professional truck driver is as easy as getting a CDL. Find out how you can obtain a CDL in seven simple steps.
About the author

Schneider Guy loves the "Big Orange." He's passionate about the trucking industry and connecting people to rewarding careers within it. He's been the eyes and ears of our company since our founding in 1935, and he's excited to interact with prospective and current Schneider associates through "A Slice of Orange."
More posts by this author