What to expect from an internship – Insights from a summer intern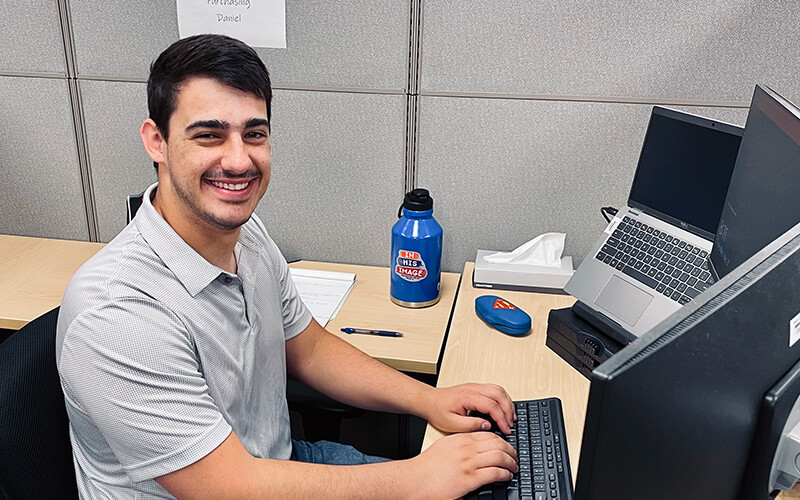 Estimated reading time: 3 minutes
As you make your way through your college career, something big on your to-do list is probably to land your first internship. It's likely something you've heard friends, peers and professors talk about often.
But if you're still early on in your college career or haven't applied to any yet, you may find yourself wondering what to expect from an internship. As a Schneider intern and college student myself, here are five questions and answers to know before landing an internship.
1. How does an internship work?
When considering a traditional office internship, you'll generally be looking at a three-month-long, full-time summer position between semesters.
That's not the only way to do it, though. Lots of companies today are embracing different forms and types of internships:
Part-time options.
Virtual opportunities.
Options to continue your internship through the school year.
No matter the variation, your job as an intern will typically consist of:
An introduction to the industry.
A taste of work culture.
Opportunities to be immersed in real business situations.
The chance to network with and get to know other professionals.
2. Is an internship a job?
The short answer is, yes, an internship is a job. Internships are often considered entry-level positions within a company. That doesn't make them any less valuable, though.
They are a great form of professional employment and a place to start gaining relevant work experience. Plus, many internships, like the ones Schneider offers, are paid.
The more seriously you take your internship the more useful it is for finding your professional interests and values.
3. What does an intern do?
The expectations for an intern vary. What you do as an intern will depend on the type of internship you get and what company you work for.
I can assure you, however, that not all internships consist of clerical tasks or coffee runs. Most companies treat their interns like regular members of their teams. 
The types of things I have participated in and contributed to as an intern include:
Summer-long projects.
Employee engagement activities.
Professional development workshops.
Networking events with other interns.
As an intern you will interact with real people, make real decisions and sometimes make mistakes. It's here that you have the greatest chance to learn, grow and develop new insights into how a company and industry works.

4. How do I prepare for an internship?
The best way to prepare for an internship is to think about why you're pursuing it. Ask yourself questions like:  
How does this internship relate to my career goals?
What skills will the internship help me develop?
Even if the internship doesn't relate directly to my major, how can I use this experience to develop myself in ways that will serve my aspirations? 
For every answer to the questions above, create a Specific, Measurable, Attainable, Relevant and Time-based (SMART) goal.
For example, you might set a goal at the beginning of your customer service internship to develop an effective, professional communication style. You'll measure your progress through your phone metrics – which usually look at the performance and productivity of your calls with customers – and feedback you receive from leadership.
At the end of the summer, you can reflect on the progress you made and decide if you successfully reached your goal.
5. What comes after an internship?
When your internship comes to an end, don't just leave everything behind. Remember the goals you set and reflect on the experience gained from your internship. Ask yourself:
What did I learn during my time with the company?
Was there anything I didn't like or thought should be different about the internship?
What did I love about the internship?
You can use your answers to think about your future career and what you want out of your first post-grad job.  
Also, don't forget to cross everything off your internship wrap-up checklist.
Ready to start your internship search?
Read our tips on how to find and apply for an internship that suits you.
About the author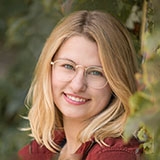 Emily Wesoloski is a student at University of Wisconsin-Madison pursuing her Bachelor of Business Administration while studying marketing, creative writing and digital strategy. She is a Recruiting Specialist Intern in Driver Recruiting. Her favorite part of her role is interfacing with dozens of driver candidates each day and helping them find positions at Schneider.
More posts by this author