How to choose a new career path: 6 tips to follow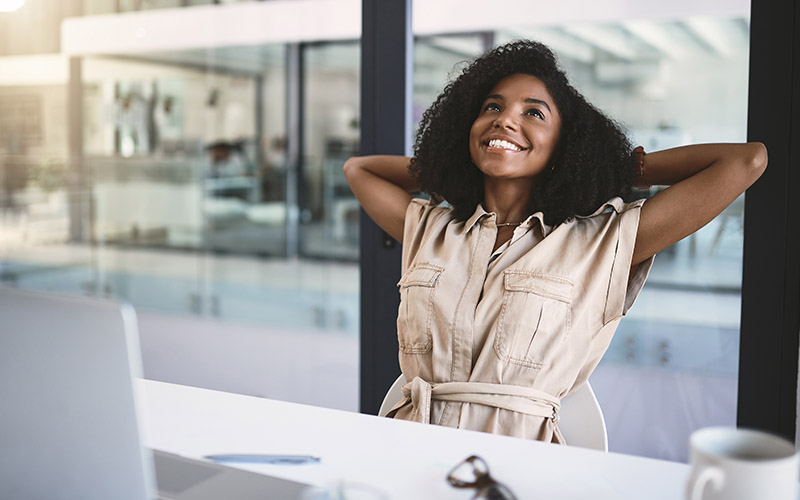 Estimated reading time: 3 minutes
Whether you want to land a job in a new industry or transition to a different role within your current company, choosing a new career path can be difficult.
I made a career change a few years ago after deciding my previous job wasn't a good fit for me in the long run. Now, I work as a corporate recruiter at Schneider and help match candidates to job opportunities.
If you're considering changing careers, check out my tips on how to choose a new career path.
6 tips to help you make a career change
1. Decide if switching career fields is right for you.
Before you leap into your search for a new career, ask yourself:
What is missing in my current job?
What is my end goal in my career?
What does a career change now mean for me in the long-term?
Another question to think about is whether you're looking for a job change or a career change.
You may consider a job change if you:
Enjoy your day-to-day job responsibilities of your current role.
Feel there's a lack of professional growth opportunities at your current workplace.
Dislike your current work culture or environment.
If any of these apply to you, then you probably need a new job, not a new career.
You may consider a career change if you:
Don't enjoy what you do at your current job.
Aren't excited about future opportunities within your current role.
Want to use a totally different skillset.
If you feel like these apply better to your current situation, then you most likely need a complete career change, not just a new job.
2. Outline your career expectations.
Once you've decided choosing a new career path is the best option for you, evaluate what you want in your professional life. Do this by making a list of what's important to you and what would be deal breakers.
Ask yourself:
How important is company culture?
Do you want to work remotely or in-person?
Would you like to travel for work?
What are your salary expectations?
Do you prefer consistent tasks or a job where every day is different?
Do you need a flexible work schedule?
Weighing the pros and cons of your current job may help you answer some of these questions.
3. Figure out what motivates you.
Think about how you can shift your interests, values and skills to a new role. If you're not sure what role might align with this list, consider:
Taking a career assessment, such as:

The Princeton Review Career Quiz.
The MAPP Career Assessment.
The 123 Career Test.

Talking with a career counselor.
Remember – your new career doesn't necessarily have to be your passion. You can transfer the energy that drives your passion into a new role.
For example, my passion is antiquing. Finding new things is my driver. I use that energy every day as a corporate recruiter, where I search for candidates who fit certain roles. Helping people get hired is what motivates me.
4. Network with potential employers.
Reach out to people who work in industries or roles you may be interested in. You can leverage these connections to:
Learn more about certain jobs and businesses.
Get feedback on your resume.
Be referred for new positions.
One of the easiest ways to network with potential employers is on LinkedIn. Many recruiters use LinkedIn to find and connect with potential candidates. Make sure your LinkedIn profile and resume are up to date so you're ready to apply for a job when the time comes.
5. Prepare for interviews ahead of time.
Practice makes perfect when it comes to mastering a new skill, and the same can be said for interviewing.
Take the time to rehearse how you'd answer questions you might be asked in an interview, such as:
What are your strengths and weaknesses?
What is your biggest professional achievement to date?
Can you describe a time you overcame a failure?
How have you handled a conflict or difficult situation at work?
Why are you looking for a new position?
Why do you want to work here?
6. Enjoy the process!
Switching career fields can be stressful. Try leaning into the process by:
Learning from rejections you may get from potential employers.
Continuously building your professional network.
Asking for referrals or resume help from people you know.
Always searching and applying for new opportunities.
Don't box yourself into a specific industry or job title – you might sell yourself short! A new industry you're not familiar with could offer exactly what you're looking for.
Ready to start applying for new jobs?
It can be challenging to know if your skills match a job description. Check out our blog on the five telltale signs that show you're qualified for the job.
About the author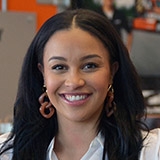 Kylie started her corporate recruiting career at Schneider in 2021. In this role, she's responsible for bringing in successful inside sellers and freight brokers to the Green Bay STM location. Kylie transitioned to recruiting after several years of working in sales in the home interiors industry. She enjoys thrifting, DIY projects and spending time on the lake with her husband and English bulldog mix.
More posts by this author