6 leading truck driver budget and money saving tips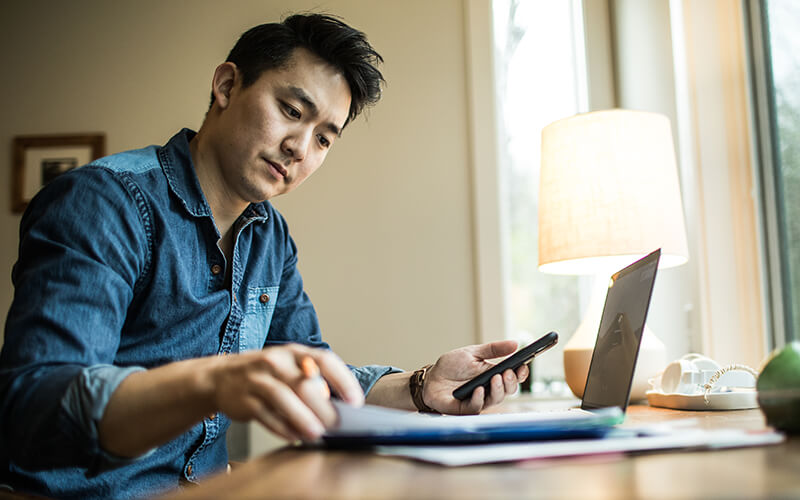 Managing money and time are some of the most important keys to being a successful truck driver, and it all comes down to having a plan. Failing to plan is planning to fail. Use these truck driver budget and money saving tips to better understand your finances and develop a strategy that can work for you.
Truck driver budget advice
1. Know all your pay package details and potential.
Unless you're on a Dedicated account or daily rate pay package, some level of variability is the nature of trucking. Large, nationwide freight bases like Schneider can help stabilize that income, but you still need to be acutely aware of how your pay is structured and how your daily decisions impact your income potential.
For example, cents per mile alone doesn't tell you enough. That's why you need to understand the factors that impact a driver's pay scale, what your average earnings expectations should be and ultimately how the daily decisions you make can increase your earnings.
2. Document all income and expenses monthly.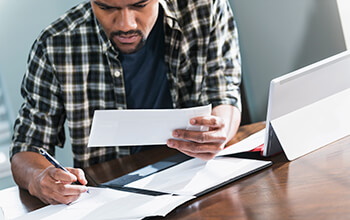 Budgeting one month at a time is a helpful cadence since it will level out weekly variability and factor in the billing cycles for many regular payments. Once you document your take-home pay (see Schneider's truck driver pay info) and any additional income (side hustle, spouse, etc.), it's important to write down your expenses in detail, which include:
At-home expenses: Mortgage/rent, utilities, vehicle payments, insurance, credit cards, loans, medical, groceries, gas, childcare, subscriptions, charitable giving and other regular expenses.
On-the-road expenses: Meals (depending on per diem pay), healthy snacks, cellphone usage, toiletries, laundry/shower (unless free, like with Schneider facilities), entertainment, ATM fees, regularly used items stored in your truck and other expenses.
3. Don't forget to pay yourself.
Establish a savings/emergency fund to protect yourself if something unexpected happens. Even starting with just $5 or $10 a week can add up quickly, increasing the amount with pay raises and/or strong weeks.
Experienced truck drivers also recognize the importance of setting aside money for retirement. Schneider offers a 401(k) with a company match, for example, which can help you invest in your future.
Once income, expenses and savings are all listed out, subtract your expenses and savings from your income to get your bottom line.
If you have a net positive, you can add more to your savings and/or reward yourself with something you've been saving for.
If you have a net negative or you want to save more, you'll want to look at these …
Truck driver money saving tips to maximize your budget
4. Bring your own food and avoid spontaneous food spending.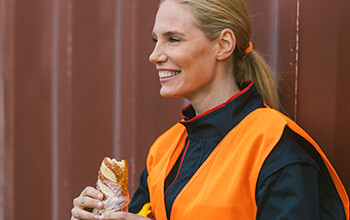 Food can easily be the largest expenditure if your truck driving job takes you away from home for days or weeks at a time. Consider this comparison:
Truck stop eating only: If you eat breakfast, lunch and dinner at a truck stop five days a week, plus snacks and beverages, you can easily spend $160 in one five-day week. Do that 50 weeks in a year, and just like that, you've spent $8,000 a year on food.
Covering two meals a day in your truck: On the other hand, if you use a 12-volt cooler or have a built-in fridge (like in Schneider's new truck spec since 2018), you can cover breakfast and lunch in the truck for just $30 a week by eating cereal and sandwiches (or try this meal prep guide and grocery list). Even with eating one hot meal every day at a truck stop or Schneider facility cafeteria, you could cut your food budget in half: $80 a week and $4,000 a year.
What would you do with the extra $300+ a month?
5. Take advantage of all available discounts.
Schneider offers significant discounts to drivers that add up surprisingly fast: free laundry and showers at Schneider facilities, free and discounted work boots, uniforms, jackets, truck stop points, shopping discounts at national and local merchants, and more through the driver loyalty program.
You can easily save thousands of dollars per year, both on items that help you do your job and personal purchases. It ultimately comes down to this:
6. Plan every stop.
Trip planning is more than making sure you know how to deliver freight to the customer. It's making sure you have a personal time and money management plan in place for the day, including built-in contingencies based on weather forecasts, possible construction delays, etc.
Budgeting is just telling your own money where to go rather than wondering where it went. With a written monthly truck driver budget and these money saving tips, you can be well on your way to financial success as a truck driver.
Looking for more money insights?
Check out all our truck driver pay and money-related blog posts to get more insights about how you can both earn and save more on the road.
About the author

Schneider Guy loves the "Big Orange." He's passionate about the trucking industry and connecting people to rewarding careers within it. He's been the eyes and ears of our company since our founding in 1935, and he's excited to interact with prospective and current Schneider associates through "A Slice of Orange."
More posts by this author