OTR trucker lifestyle: What the long-haul life is really like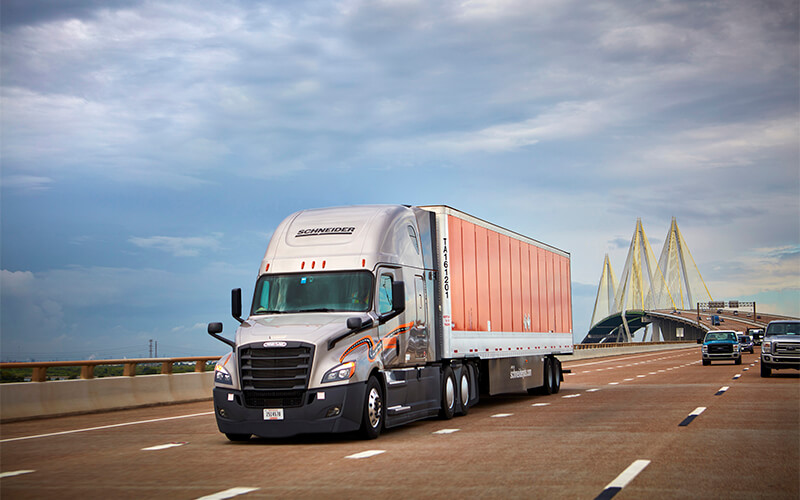 "I have friends and family all over the country, so sometimes I'll stop and see them; other times I'll rent a car to check out the area. I just like being wherever I am."
– Colleen, Schneider OTR driver
"I don't think I ever run the same route twice. New is always better when I'm out on the road."
– Joe, Schneider OTR driver
"I go out for a month, come home for five days, and I can't wait to get back out on the road when home time is up. You're away from friends and family so you might have to miss events, but you can be present for more when you proactively book home time months in advance."
– Lynn, Schneider OTR driver
"As an over-the-road driver, I can say that Schneider is an excellent company. They'll get you work and they'll get you home on time. This is a good place to be."
– Matt
Upgrade to the OTR trucker lifestyle
If the open road is calling, it's time for you to answer and become a long-haul trucker. Explore Schneider's OTR driving opportunities, and hit the road!
About the author

Schneider Guy loves the "Big Orange." He's passionate about the trucking industry and connecting people to rewarding careers within it. He's been the eyes and ears of our company since our founding in 1935, and he's excited to interact with prospective and current Schneider associates through "A Slice of Orange."