Top 6 questions to ask your potential team truck driving partner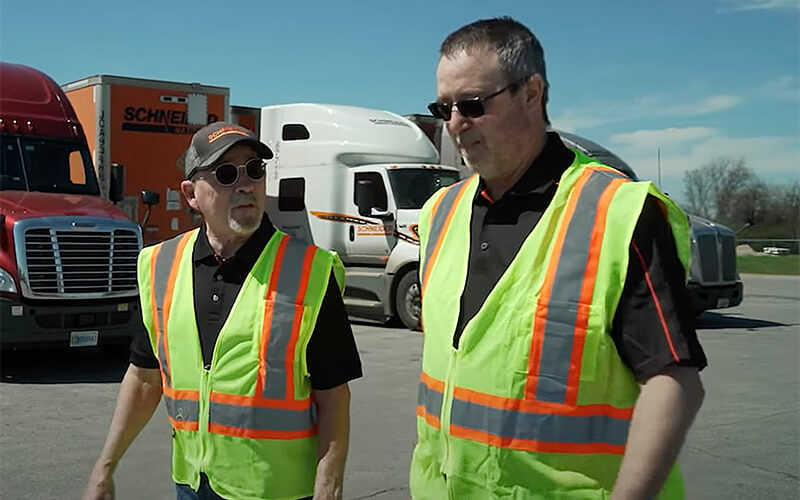 Want to team up but still need a partner?
Schneider's Team Matching Program is designed to help drivers find their ideal team partner. Find out how the process works and see what Schneider's Team drivers have to say about the matching program.
About the author

Schneider Guy loves the "Big Orange." He's passionate about the trucking industry and connecting people to rewarding careers within it. He's been the eyes and ears of our company since our founding in 1935, and he's excited to interact with prospective and current Schneider associates through "A Slice of Orange."