8 must-have truck driver skills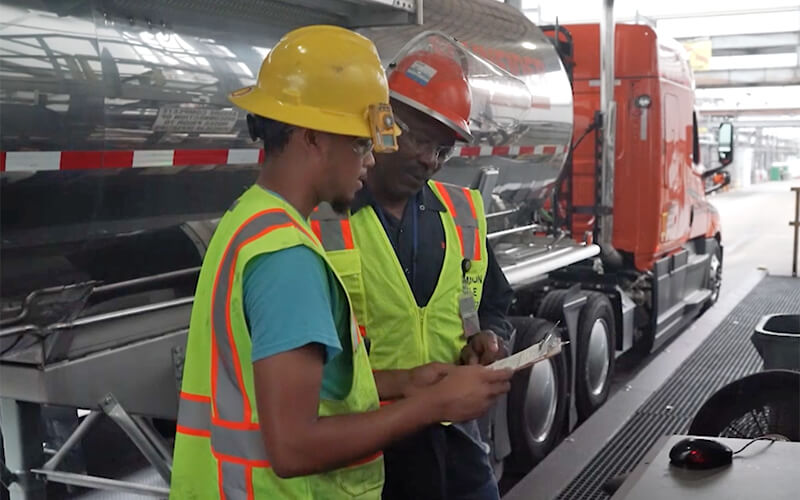 When thinking about what makes a good truck driver, some of the first things that come to mind might include: able to back a tractor-trailer, good at following directions, has a clean driving record, strong navigation skills, etc.
However, the top truck driver skills go beyond just being able to steer an 18-wheeler. The best professionals are well-rounded individuals who have some special characteristics that set them apart from the rest.
Whether you are someone considering a career in the trucking industry and are curious if your traits match with those of a good driver, or are a current driver looking to better yourself, check out these top eight qualities of a good truck driver.
Top 8 truck driver skills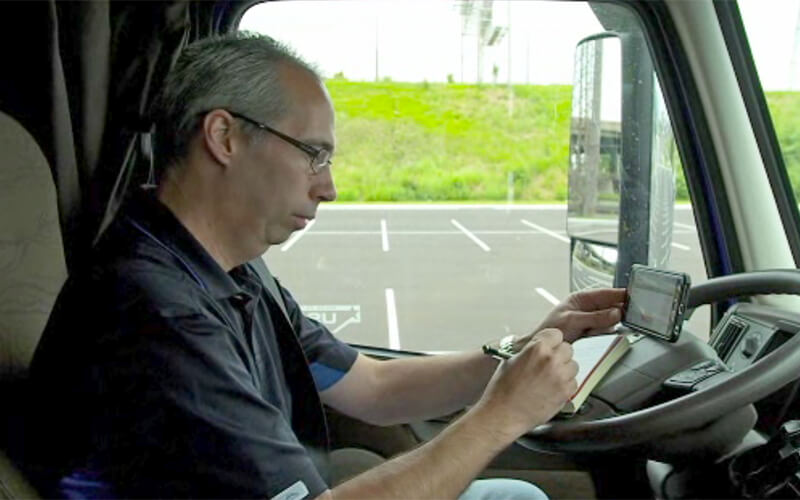 1. Puts safety first and always.
Truck driving can be dangerous – for both the driver driving the semi-truck and the motoring public – which means putting safety first is one of the top truck driver skills.
A good truck driver is a responsible truck driver who always puts safety first by completing pre-trip inspections, trip planning, abiding by DOT rules and regulations and following proper procedures when performing unloads.
Someone who is a great truck driver won't let pride get in the way of asking for help when needed or taking a little extra time to complete a task.
2. Is a good communicator.
A lot can happen while a driver is over-the-road that doesn't fit into the day's original plans. Whether it be heavy traffic, weather, change in assignment or delivery issues at a customer, a driver needs to keep all parties informed of any changes.
Not communicating with a manager, customer or planner can lead to missed loads, loss of miles and delays in freight. If a driver keeps all lines of communication open, he/she will be successful.
3. Knows how to stay organized.
Hours of service, logging miles, trailer numbers, addresses, trip planning, fuel expenses; these are just some of the things a driver must keep track of in a typical day.
Without organizational skills, many things can be impacted, including paychecks. Keep organized and keep moving!
4. Has a passion for the job.
Like most jobs, people typically perform better when they enjoy what they're doing. Even on days when everything seems to be going wrong, the best truck drivers can look at the bigger picture and find the positive.
One of the best ways to be a good truck driver is to have passion, not only for driving, but for working with customers, overcoming challenges and getting the job done.
5. Can stay motivated.
Usually when you have a passion for something, it's easy to stay motivated. As with any other career, motivation as a truck driver is key. Looking forward to your job every day will create a positive work environment and will lead to successful results.
Think of what you need to accomplish each day as things you want to do versus things you have to do. Waking up with a good mindset and attitude will lead to better results and increased motivation.
6. Has strong people skills.
As mentioned above, being a good communicator is an important skill truck drivers need to have. However, having strong people skills go beyond being able to communicate.
Truck drivers with great people skills stay patient and flexible if things don't go as planned while at a customer location. They are courteous with people they interact with and actively listen when working with a customer or leader.
The are also willing to help other truck drivers who they cross paths with. The best truck drivers provide guidance to newer truck drivers when they need help.
7. Can stay patient in stressful situations.
Truck drivers can experience tough situations, like having to wait to unload their freight or dealing with unsafe drivers out on the road. Good truck drivers find ways to stay calm and collected during frustrating situations.
Stressful situations could also include having to move high-value freight in a timely manner. Staying organized and reliable are two tips for being a good driver during these challenging circumstances.
8. Stays alert at all times.
Because truck driving can be dangerous, good truck drivers know that, in order to stay safe, being alert at all times is essential. This means never cutting corners while driving – keeping your eyes on the road, using turn signals, following the speed limit, etc. are musts.
Great truck drivers stay alert while driving by taking care of themselves while not driving. Getting plenty of sleep, exercising, eating right and drinking plenty of water are all ways they keep their bodies awake and alert.
Looking for a driving jobs to put your skills to use?
Schneider is hiring for a huge variety of truck driving jobs, all with different home time configurations and freight types. Enter your ZIP code and see what opportunities we have near you.
About the author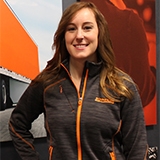 Courtney Zahn joined Schneider as a Driver Recruiter in June 2017. In her time with Schneider, she has worked with new CDL holders and experienced drivers; she has also participated in multiple Facebook live events to promote Schneider's commitment to safety and excellence.
Courtney is a 2012 graduate of UW-La Crosse and currently lives in Hobart with her fiancé Mitch.
More posts by this author