What are examples of transportation and logistics careers?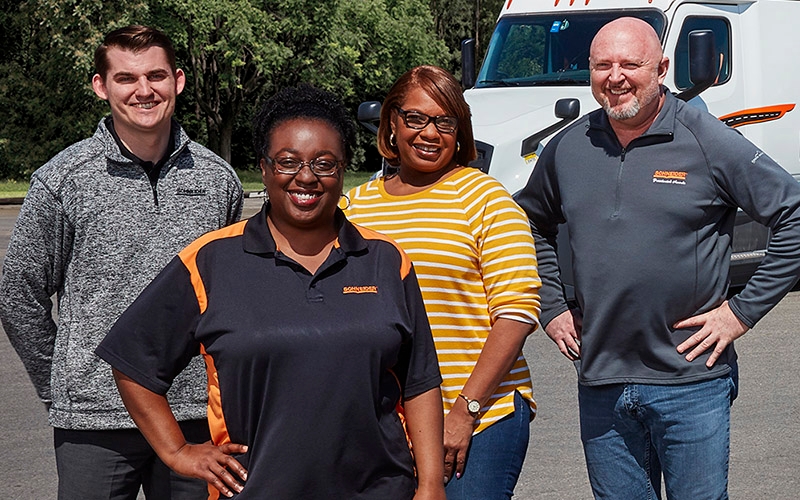 Estimated reading time: 5 minutes

The outlook for careers in transportation and logistics is exceptional right now, and that goes for both careers in the field and the office. This makes it a lucrative segment for job seekers and recent college graduates who want opportunities to advance in their trade.
So, what are some examples of transportation and logistics careers? Potential job titles could range anywhere from recruiter to truck driver or warehouse associate. We've gathered a list of transportation and logistics jobs to help you get a better idea of what a career in this industry could look like.
What is transportation and logistics?
Transportation and logistics are two separate but closely related fields that work toward the same goal. Transportation refers to the actual movement of goods, but logistics is all the planning and processes that help ensure the job gets done safely, efficiently and on time.
The industry is no longer just moving a product from A to B. There's so much more involved, and getting the job done takes some problem-solving.
8 examples of transportation and logistics careers
1. Truck Driving careers.
Truck driving is often the first example that comes to mind when we think about jobs in transportation and logistics, and it's not hard to see why. According to the American Trucking Associations, trucks move roughly 72.5% of the nation's freight by weight.
People who pursue a career in truck driving value the freedom and flexibility that comes with the job. It's a good career for someone who would like to have independence and be their own boss. You could get to travel the country and make some pretty good money.
Individuals who are self-driven, responsible and attentive could be a great fit for a truck driving career.
Examples of truck driving jobs:
2. Warehouse careers.
Customers sometimes need a place to hold their product until they're ready for it. That's where the warehouse team comes in. Schneider alone owns 2 million square feet of warehouse, transload and cross-dock space. Each location has dock workers ready to load the product onto the truck to get it where it needs to go, when it's ready to go.
Warehouse careers are more hands-on and involve a lot more moving around than the other roles in this list. Professionals in this field are going to be moving product, organizing inventory and ensuring everything is loaded and secured properly.
A promising job outlook, physically active work environment and flexible first, second and third shift options are a few advantages to look forward to. Individuals who are energetic, motivated and good with problem-solving would make a great candidate for a warehouse career.
Examples of warehouse jobs:
Warehouse Associate.
Desk Clerk.
Quality Control Clerk.
3. Supply Chain & Logistics careers.
Supply chain and logistics careers are all about helping the client get their product where it needs to go. Professionals in this field manage shipping schedules, track inventory, make purchasing decisions and ensure the product gets from A to B. Between state laws and federal regulations, that process can become complicated.
Employees in supply chain and logistics work to identify potential issues before they arise and keep things moving with greater cost-efficiency. They enjoy competitive pay and a fulfilling work environment where they're constantly faced with new challenges.
Individuals who are adaptable and able to see the bigger picture will likely find success by pursuing one of these jobs in supply chain and logistics.
Examples of supply chain and logistics jobs:
Traffic Office Specialist.
Associate Logistics Buyer.
Rate and Qualifications Representatives.
4. Customer Service careers.
Customer service professionals in transportation serve as a link between client and carrier. That means coordinating with various departments to make sure everything runs smoothly. Some day-to-day duties could include creating and tracking orders, coordinating equipment usage, anticipating challenges and offering up solutions when things go south.
Careers in customer service provide individuals with the opportunity to learn their company's offerings inside and out and develop a wide range of transferable skills. Plus, the 24/7 nature of the job means that many employers offer first, second and third shift options.
Applicants who are patient, empathetic and have a knack for problem-solving will thrive in one of these roles.
Examples of customer service jobs:
Customer Service Representative.
Support Shift Representative.
Equipment Coordinator.
5. Sales careers
Sales associates in the transportation industry work to sell freight solutions to large and small companies so they can get their product where it needs to go. Candidates will need to be able to do some cold calling, reach out to potential customers and really sell the services their company has to offer.
In many cases, sales professionals get to own their book of business and build relationships with their clients. Schneider offers uncapped monthly commissions, so you really have the chance to really build that paycheck at the end of the month.
Creative and tenacious professionals are often a good match for careers in sales.
Examples of sales jobs:
Sales Account Representative.
Freight Broker.
Lead Generation Specialist.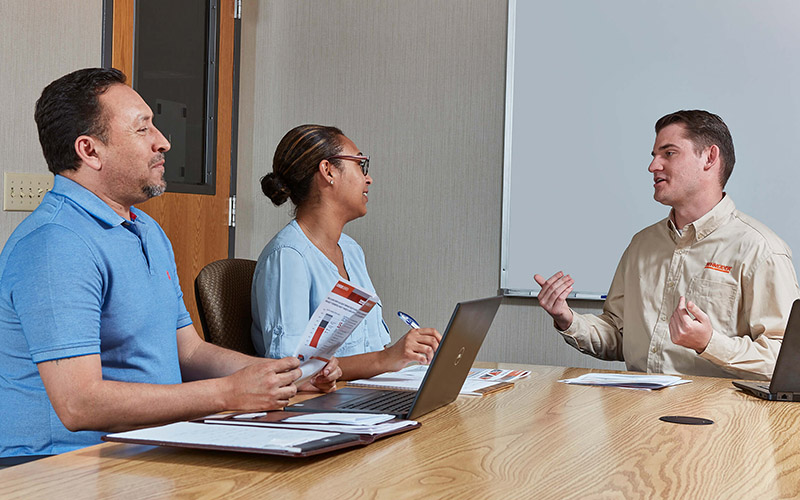 6. Operations careers.
Operations is right where the rubber meets the road. It involves working directly with drivers to overcome any problems they might be experiencing. At Schneider, our operations professionals ensure freight pick-up and delivery happen on time, offer support through breakdowns and coach drivers to make sure they're staying safe on the road.
Individuals with a career in operations will have the opportunity to work closely with people and develop some transferable skills. Plus, they'll enjoy flexible shift options with first, second and third shift opportunities often available.
Being able to connect with people and understand what they're going through will be key in one of these roles. The respect and professionalism that we show our drivers is what's going to keep them here at Schneider.
Examples of operations jobs:
Driver Support Representative.
Operations Specialist.
Driver Manager.
7. Engineering/Technology careers.
Transportation companies use technology to help associates make quick decisions that keep business moving. Engineering and information technology professionals are tasked with developing these tools and keeping them running flawlessly.
Schneider invests a lot of time and money into the tools and programs that are at our associate's fingertips. When there's a glitch in the system, the team is already working on it because they're constantly monitoring their data for patterns.
Competitive pay, mentally challenging work and a great job outlook are some advantages for both information technology careers and engineering careers. According to CareerBuilder, engineering is one of the best paying jobs in transportation.
Professionals who are innovative and tech-savvy are likely to be a good fit in one of these fields.
Examples of engineering jobs:
Operations Research Engineer.
Advanced Analytics Analyst.
Data Science Engineer.
Examples of information technology jobs:
Application Developer.
Telematics Web Solution Analyst.
Server Administrator.
8. Human Resources careers.
A career in human resources means making sure you have the talent to keep the wheels turning. Some day-to-day job responsibilities might include talking to applicants, facilitating interviews, running background checks and making sure candidates are well-qualified. Individuals in this field make good money and often get a sense of gratification from helping people.
Human resources professionals in the transportation industry may also be challenged with selling opportunities to candidates. Truck drivers are in high demand right now. Talented communicators who are confident and driven are a good fit in one of these roles.
Examples of human resources jobs:
Human Resources Driver Recruiter.
Human Resources Specialist.
Compliance Specialist.
Reasons to start a career in transportation and logistics
Transportation and logistics is an ever-changing field with endless career paths. There are plenty of compelling reasons to consider a career in transportation if you are looking for a job where you can make a difference and build your skillset.
Find transportation and logistics jobs
Schneider is constantly hiring people that can bring innovative ideas on how to move forward. Search our current openings to find a career that suits you.
About the author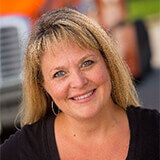 Donna is a Recruiting Manager on Schneider's Corporate Recruiting team in Green Bay. She started her career with Schneider in 1992 in Driver Recruiting and has held many other roles including Customer Service Representative, Area Planner, Driver Manager, Account Manager, Extended Manager, Claims Manager and Lead Generation Specialist (Sales). Donna's experience in different areas of the business set her up well for her current role, as she shares her experiences and passion for the company with candidates.
More posts by this author