Is truck driving worth it? Pros and cons to consider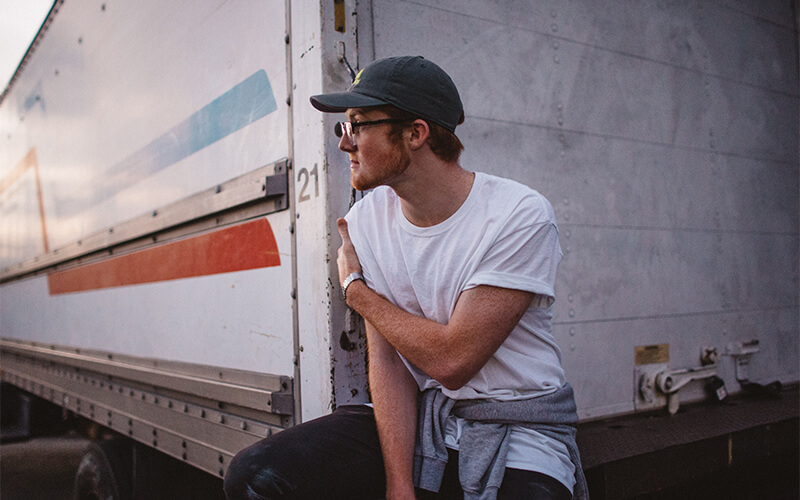 Right now is the best time to start a truck driving career. The trucking industry is in dire need of qualified truck drivers to handle and overcome the huge freight demand. This is creating an abundance of stable, high quality opportunities for job seekers.
Before you invest your time and money in a Class A CDL training program, it's important to decide if truck driving is right for you. Continue reading for the various pros and cons that come with being a truck driver and determine if the pros would outweigh the cons for you.
Ultimately it will help you decide, 'is truck driving worth it for me?'
Pros and cons of a truck driving job
1. Having an independent work environment.
Pros: One of the biggest differences between a trucking job and any office or factory job is the ability to be your own boss. You don't have someone standing over your shoulder and telling you what to do.
Cons: When you are 1,500 miles away from home with a freight load worth half a million dollars all by yourself, you have the ultimate responsibility. This probably seems overwhelming to someone who is interested in becoming a truck driver.
Solutions to the cons: Most trucking companies have resources available 24/7/365 that are just a phone call away to help their drivers solve whatever problems they're facing. Otherwise, a team driving job could be the perfect solution if you would prefer having someone in the truck with you.
2. Traveling the country.
Pros: Many people dream of traveling, but either lack of time or lack of money get in the way. However, with truck driving, you literally get paid to spend your time traveling the country!
Cons: Traveling across the country can mean less time spent at home, which can be one of the biggest disadvantages of being a truck driver for a lot of people. If you're a homebody or have a family, being away so much could be difficult.
Solutions to the cons: Many trucking companies now provide a huge variety of home time options so you can pick a home time amount that works for you. That could mean driving locally and getting home every day, driving regionally and getting home weekly or driving over-the-road and getting home every few weeks.
3. Living the truck driver lifestyle.
Pros: Living out of a semi-truck means having the mobility to go literally anywhere. It gives you the freedom to see the country like you never have before.
Cons: One of the toughest parts about being a long-haul truck driver is not having easy-access to a kitchen. Often, this leads to drivers developing unhealthy and expensive eating habits, as they purchase most meals from a restaurant or truck stop.
Solutions to the cons: More and more new trucks are coming equipped with mini-fridges, which means truck drivers can make meals at home to reheat out on the road or purchase their food from grocery stores to keep cold. There are a ton of great electric cooler options as well for drivers who do not have a fridge in their truck.
4. Abiding by industry regulations.
Pros: While a trucking job offers the utmost in independence, you are still required to follow regulations and rules. Some regulations include hours of service rules, CDL classes, cargo securement and drug screening. While these regulations may feel like a nuisance, they ultimately keep you safer while out on the road. The hours of service regulations, for example, prevent truck drivers from being able to work an absurd and unhealthy amount.
Cons: If you do not comply with FMCSA regulations, you are in jeopardy of losing your commercial driver's license and truck driving job.
Solutions to the cons: Ensure you properly comply with all regulations by doing pre-trip inspections, trip planning, properly filling out your electronic log, etc. And if you have any questions or concerns about not properly abiding by the regulations, you can always talk to your leader.
5. Receiving CDL training.
Pros: CDL training is pretty quick – usually about three to five weeks at a truck driving school or about six weeks at a community college – and consists of classroom instruction and behind-the-wheel training. Truck driving may seem like it's hard to learn, but if you enroll at a high-quality school, like Southwest Truck Driver Training, you will gain the knowledge needed to be prepared for your first driving job.
Cons: Going to school to obtain a CDL most likely won't be free, so you will need to figure out how to pay for truck driving school.
Solutions to the cons: The good news is, there are a lot of ways to pay for truck driving school! Some companies, like Schneider, reimburse company drivers for truck driving school tuition. Otherwise, if you are a veteran, the Military Apprenticeship Program may be able to cover the cost of schooling.
6. Doing the work that drivers are responsible for.
Pros: Many people love being behind the wheel all day and find great satisfaction in hauling the freight that people use on a day-to-day basis. This pride makes truck driving worth it.
Cons: Many prospective drivers ask, 'is truck driving hard?' and the answer they get really depends on who they're asking. For a lot of experienced drivers, what makes the job hard is the stress. From dealing with the motoring public to keeping track of hours of service to making it on time to a customer, truck drivers have a lot to juggle.
Solutions to the cons: Learning how to manage the stress that comes with the job is an important part of being a healthy truck driver. Every driver should figure out what their most effective stress reliever is – whether it's taking up a hobby to enjoy while out on the road, finding ways to work out inside or outside the truck or listening to their favorite podcast.
Deciding if a trucking career is right for you.
Now that you have reviewed the various pros and cons, you should have a better idea if truck driving is a good career choice.
If you're still unsure, we suggest talking to other professional truck drivers about why they joined the industry and what they enjoy most about it. You can even ask, 'is truck driving worth it to you?'
Ready to take the first step to becoming a truck driver?
Obtaining your CDL first starts with figuring out how! Review the three steps on how to become a truck driver and get started on your journey.