Is truck driving worth It? What you need to consider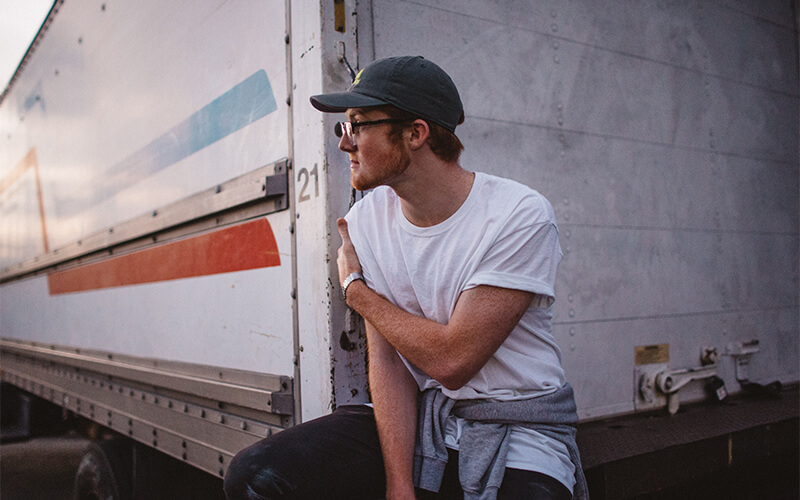 Editor's note: This is a guest post from Southwest Truck Driver Training, one of the truck driving schools Schneider has partnered with to offer Paid CDL Training — Schneider pays the tuition, Southwest trains the driver and the driver gets a job after graduation.
Right now is the best time to start a truck driving career. The trucking industry is in dire need of qualified truck drivers to handle the huge freight demand. Due to a high rate of driver turnover and an aging workforce industry-wide, trucking companies need to hire truck drivers now to keep the freight moving.
Before you invest your time and money in a career as a Class A CDL truck driver, find out if truck driving is worth it for you and your family.
Pros and cons of a trucking job
We encourage you to make pro and con list of what's most important to you, and make sure you understand the advantages of becoming a truck driver. Below are just a couple pros and cons of truck driving jobs you may want to consider. Ultimately, the answer to "Is truck driving worth it?" varies based on what you're looking for.
1. Independent work environment.
One of the biggest differences between a trucking job and any office or factory job is the ability to be your own boss. You don't have someone standing over your shoulder. There is no water cooler chit-chat that you have to deal with. In fact, being a trucker requires you to be independent in your work environment.
When you are 1,500 miles away from home with a freight load worth half a million dollars, you have the ultimate responsibility. This mix of independence and responsibility is the crux of being a truck driver.
2. Traveling the country.
Many people dream of traveling, but either lack of time or lack of money get in the way. However, with truck driving, you literally get paid to spend your time traveling. For many drivers, the fulfilled wanderlust is one of the biggest pros of driving. More than ever, trucking companies are providing a huge variety of home time options that allow you to satisfy your desire to travel and your need to be home.
3. Industry regulations.
While a trucking job offers the utmost in independence, you are still required to follow regulations and rules. The Federal Motor Carrier Safety Administration (FMCSA) handles all regulations for the truck driving industry. These regulations include hours of service rules, CDL classes, cargo securement and drug screening, just to name a few. If you do not comply with FMCSA regulations, you are in jeopardy of losing your commercial driver's license and truck driving job.
4. Quick, quality training.
The best way to ensure you understand the FMCSA regulations for truck drivers, and any changes that are made in the industry is to start with a trucking school, which is much quicker and more affordable than training in most other industries.
By going to truck driver training at a reputable facility like Southwest Truck Driver Training in Phoenix, Tucson or North Las Vegas, you learn all about regulations. More importantly, you pick up the insight into the trucking industry that will help you make an informed decision about whether truck driving is worth it and how to get your first trucking job.
Preparing for a trucking career
In truck driver training, you are instructed in the knowledge and skills needed to safely get your Class A or Class B CDL, prepare for the rigors of the road and become a trucker. This includes the information needed to pass the written exam, as well as the road skills needed to pass the road portion of the CDL exam.
However, you gain more than just trucking skills and behind the wheel experience. By starting your truck driving career in trucking school, you get the opportunity to network with future trucking companies looking to hire you, like Schneider. You also meet other truck driving students who may very well become your trucking community over the road.
Then you will be able to confidently answer that question, "Is truck driving worth it?" with a resounding "yes!" In fact, your paycheck will be able to answer that question even better when you are making $50,000 or $60,000 during your first year as a truck driver.
Start CDL training today
Along with bilingual truck driving student assistance, we also provide trucking school graduates with a lifetime of job placement assistance. To get started with Southwest Truck Driver Training programs, contact our office today.