How stressful is truck driving? - Everything to know about truck driver mental health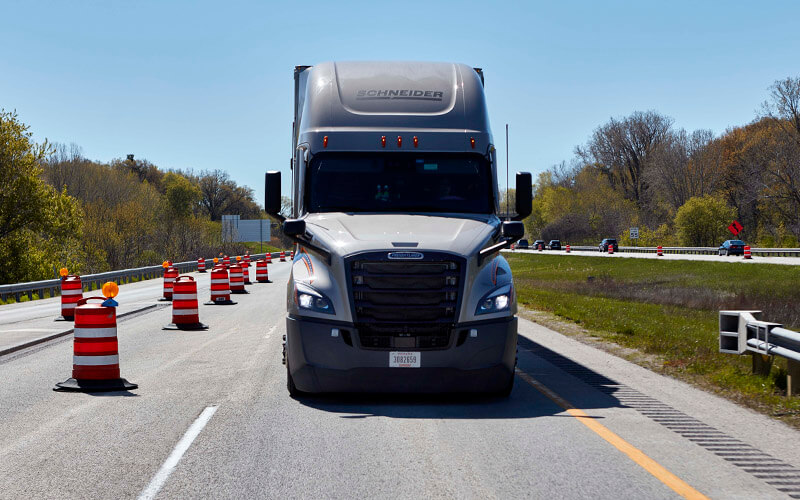 Estimated reading time: 5 minutes
As with any career change, it's important to do your research before jumping into a new job, and truck driving is no exception. Many people research how much they can expect to earn and what benefits they'll receive in their new job, but they often forget to consider how their new career may impact their mental health.
So, how stressful is truck driving?
Just like any career, truck driving can be stressful at times. But like with any career, being able to identify what the main stressors are and finding ways to combat them can make the difference in either disliking your job or loving it.
In honor of Mental Health Awareness month, we've decided to share some of the most common stressors of truck driving and provide a few tips for overcoming the stress drivers may face.
Typical causes of truck driver stress
Is trucking a hard career? The answer to this question truly depends on the day and the challenging situations drivers face while out on the road.
To give you a better idea of what sort of stress you can expect to face as a truck driver, we've made a list of some of the most common stressors truck drivers can face daily:
5 ways truck drivers relieve stress
Remember, every job has its good and bad days. As you ease into your role as a professional truck driver, you'll learn how different challenges impact your stress levels and how best to overcome stressors.
Here are a few ways current truck drivers relieve their stress and improve their overall mental and physical health and wellness while out on the road:
1. Exercising and eating well.
When your body feels good, your brain also feels good. Leading a healthy lifestyle can help improve your overall mental and physical health.
Do your best to incorporate healthy foods while you're out on the road. This doesn't mean you have to completely swear off sugar or that fast food sandwich you love, but just try your best to maintain a healthy diet.
You can improve your eating habits by:
Eating plenty of fruits and vegetables.
Combining eating well with getting a little exercise every day can help relax your body and improve your mood and confidence. You can enhance your fitness by:
2. Communicating with other people.
Socialization is incredibly important, especially for people like truck drivers who spend much of their day alone.
If you are a solo driver or on an over-the-road account that keeps you away from home for long periods of time, you can use a variety of different communication methods (i.e., cell phone, video chat, etc.) to communicate with your family, friends and fellow drivers.
Many drivers make it a goal to talk with their families at least once a day. However, you should make your communication schedule completely your own and base it off you and your family/friend's needs.
Talking to others can help drivers:
Build a strong support network.
Focus on the positive aspects of their day.
Maintain a close relationship with family and friends.
De-stress about the challenges they've faced during the day.
Get an outside perspective of the stress they may be experiencing.
3. Making time for activities they enjoy.
Having a hobby gives you the opportunity to express yourself while also relieving stress.
Setting some time aside to do something you enjoy can help you shift your focus away from the stressors you may be facing.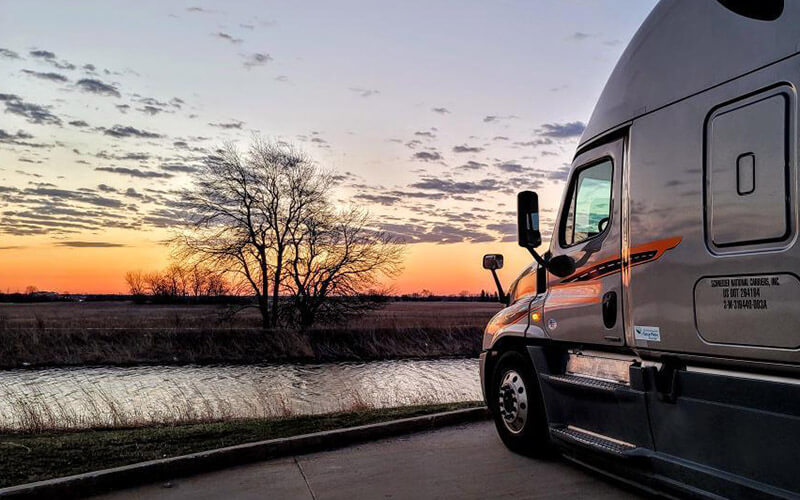 The following are some of the most popular hobbies truck drivers enjoy while they're out on the road:
Writing.
Reading.
Playing video games.
Doing art (i.e., drawing, painting, etc.)
Taking photos of the places they stop at.
Trying outdoor activities (i.e., hiking, bird watching, running, etc.)
You can find even more on-the road activities by checking out our truck driver hobby blog.
4. Getting enough sleep.
You may also be wondering, "Is being a truck driver exhausting?" Being a truck driver can get very tiring, even if your driving job doesn't require you to get out of the truck to load or unload freight.
So, truck drivers should get a good night of sleep each night. For many drivers, seven to eight hours of uninterrupted sleep are ideal to be well-rested every day.
It's important to note that while not every truck driving job requires a lot of physicality, staying focused and driving defensively can require a lot of mental concentration. Sleep is an important step to becoming a safer driver.
5. Asking for help if symptoms worsen.
If your symptoms worsen or if stress starts to affect your daily life, it may be a good idea to reach out to a friend, family member, therapist or doctor for help.
These individuals can often help you talk through the issues you are facing and assist you with managing your stress.
Stress relief resources available to Schneider associates
Schneider offers an Employee Assistance Program (EAP) that assists associates who are facing emotional challenges or going through difficult life events.
This completely confidential, company-paid program is available to every company driver, regardless of if they are enrolled in company benefits.
EAP provides drivers and their household members (spouse or dependents) with:
Five free confidential counseling sessions per issue, per person each year.
Multiple avenues for counseling: Face-to-face, video chats, text options or web based.
Mobile information that drivers can access wherever and whenever they need it – even if they're away from home.
Online stress screenings for drivers.
In addition to EAP, Schneider drivers can take advantage of other mental health benefits offered through their medical plan.
Still on the fence about becoming a truck driver?
Not quite ready to jump into a professional driving career? No worries. Find out if truck driving is for you by diving into the pros and cons of becoming a truck driver.
About the author

Schneider Guy loves the "Big Orange." He's passionate about the trucking industry and connecting people to rewarding careers within it. He's been the eyes and ears of our company since our founding in 1935, and he's excited to interact with prospective and current Schneider associates through "A Slice of Orange."
More posts by this author