13 best Father's Day gifts for truck drivers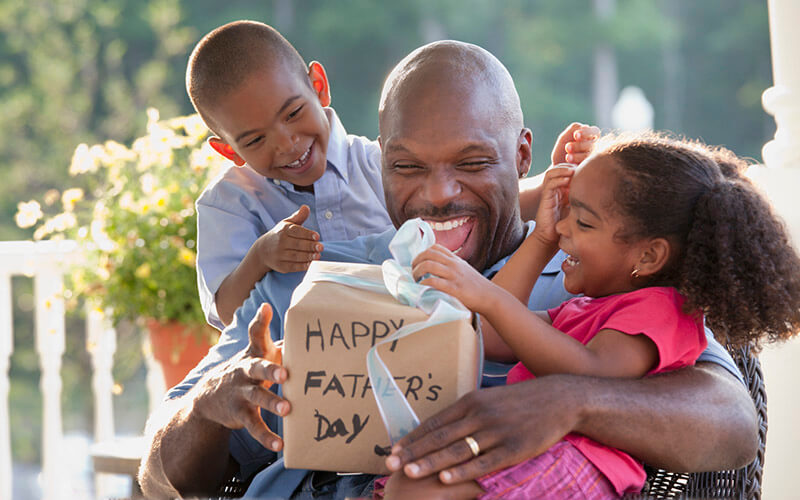 Estimated reading time: 4 minutes
Father's Day occurs on the third Sunday of June each year – A date that is quickly approaching. But don't worry, you still have plenty of time to get your dad a gift before the big day.
If your dad is a truck driver, Father's Day is the perfect opportunity to gift him something that he can use while on the job. But what makes a good Father's Day gift for truck drivers?
When brainstorming Father's Day gifts, you'll want to ask yourself "what do truck drivers need on the road?" and consider what would make your dad's life easier while he's away from home.
The following are some of our favorite Father's Day gift ideas for truck drivers.
13 truck driver Father's Day gift ideas
1. Seat cushion.
Truck drivers spend hours sitting behind the wheel driving each day. Sitting for long periods of time can sometimes lead to discomfort and back pain.
If your dad experiences discomfort while driving, a seat cushion, such as the ComfiLife Gel Enhanced Seat Cushion, may be the perfect gift to get him this Father's Day.
If you don't think the ComfiLife seat cushion would be the right fit for your father, here are some of five seat cushions we would recommend.
2. Quick dry towels.
Over-the-road truck drivers and regional drivers who get home on a monthly or weekly basis often take showers at company facilities or truck stops. Although most of these facilities provide towels, it can be convenient to have an extra towel in case of emergency.
However, no one wants a damp or musty towel sitting around in their truck, so look for a quick drying and/or microfiber towel.
3. Waterproof truck trash can.
A garbage can may not sound like the most exciting Father's Day gift, but it is something your dad will use every day he's in his truck. Having a durable and leak-proof garbage can will ensure your dad's truck stays clean and mess free.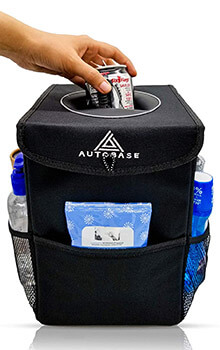 4. Truck organizer.
One of the best ways for truck drivers to keep the interior of their semi-truck clean is by staying organized. Make sure your dad always knows where his on-the-road essentials are by getting him a truck organizer.
Truck organizers are especially convenient when carrying your items in and out of facilities, restaurants or truck stops on breaks.
5. High-visibility clothing.
The average truck driver's wardrobe often consists of comfortable, yet practical clothing.
One of the most practical pieces of clothing a truck driver can have is something with high-visibility or reflective properties. These pieces of clothing help make drivers more visible and safer in busy areas like rail yards, truck yards, loading docks and other delivery locations.
Keep your dad safe and stylish with a new piece of high visibility clothing. Choose from the following list of options to make sure he has plenty of clothing for every season:
6. Personalized gift basket.
If you're looking for a personalized or a DIY gift for your truck driver dad, consider putting together a personalized gift basket.
This could consist of a snack basket full of his favorite foods, a movie night basket loaded with popcorn and new movies for him to watch on the road, a self-care basket or an activity basket full of things for him to do during his off hours.
7. Cooking equipment.
If your dad loves to cook or is interested in learning more about making meals on the road, cooking equipment may be the perfect Father's Day gift. Having cooking appliances and equipment in the truck will expand your dad's cooking capabilities and help him eat healthier on the road.
If you're buying your truck driver Father's Day gifts on a budget, don't worry. Buying cooking equipment doesn't always mean paying hundreds of dollars for appliances.
In fact, the following are just a few examples of inexpensive cooking tools you can buy this Father's Day:
Cutting boards.
Cooking spices.
New cutlery or utensils.
Food storage containers.
Microwavable dishes/containers.
Get even more cooking equipment ideas by checking out our cooking in a semi-truck YouTube videos.
8. Mattress topper.
Getting a good night of sleep is crucial for truck drivers. A mattress topper could be just the thing your dad needs to improve the quality of his sleep and make his home away from home feel more comfortable.
Most sleeper truck mattresses are about 80 inches long but may vary in width, so be sure to double check the size of the mattress topper before you buy to ensure it fits the mattress in his semi-truck.
9. Coffee maker.
Is your dad a coffee lover? If he is, bring the convenience of coffee on the go to his cab by getting him a coffee machine.
Consider 12-volt coffee maker options or personal sized coffee makers like the Kurig K-Mini coffee maker to ensure convenience and save space.
10. Insulated mug or thermos.
Hydration is a key part of being a healthy truck driver. However, driving for hours at a time can make it challenging for your dad to keep his beverage at the desired temperature while he drives.
Make sure your dad's beverage stays as cool or as hot as he'd like by purchasing an insulated mug or insulated thermos for him. These insulated cups can often keep things hot or cold for hours at a time and are a great gift for a truck driver on the go.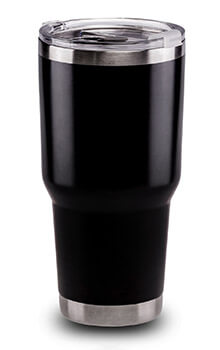 11. Travel-sized cooler.
Cooking on the road can be a challenge if you don't have a way to store perishable ingredients. If your dad's semi-truck doesn't come equipped with a mini fridge, consider getting him a cooler to keep all his food and beverages cold out on the road.
Check out this list of our favorite coolers to find a cooler option that fits your budget.
12. Scratch off travel map.
Encourage your dad to remember and keep track of his travels by giving him a scratch off travel map.
This unique map is perfect for over-the-road drivers because it allows them to scratch off each state they visit as they drive. Think of it like a map that doubles as a scrapbook or souvenir.
13. Gift cards.
If your dad is difficult to buy for or already has the items listed above, it may be a good idea to get him a gift that lets him control what he wants to buy.
Gift cards can be a convenient gift for truck drivers because they can be used while drivers are either at home or out on the road.
Get him a gift card for his favorite restaurant, gas station, a grocery store or a store you know he likes to shop at.
Looking for new ways to improve life out on the road?
Did you know there are a wide range of gadgets that truck drivers can use to make their life on the road a little easier? Discover the best accessories for truck drivers by checking out our other blogs that outline items designed specifically with drivers in mind.
About the author

Schneider Guy loves the "Big Orange." He's passionate about the trucking industry and connecting people to rewarding careers within it. He's been the eyes and ears of our company since our founding in 1935, and he's excited to interact with prospective and current Schneider associates through "A Slice of Orange."