14 holiday gift ideas for truck drivers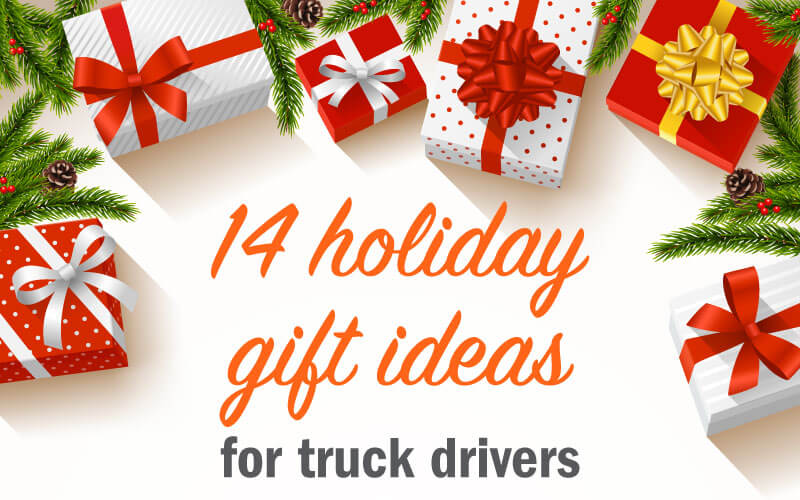 The holiday season is here, and many people are gearing up to purchase gifts for their loved ones. If you have a truck driver in your life, make the shopping experience easier with this list of holiday gift ideas for truck drivers. Or, if you're a truck driver, you may want to add these items to your holiday gift wish list.
Quick truck driver shopping tip: When choosing gifts for your truck driver, be aware of what his or her company already offers and any policies they may have. For example, Schneider trucks are equipped with truck route GPS systems, and hot plates are not permitted in trucks for safety reasons.
1. Electric lunch box and/or cooler
It's possible to enjoy a home-cooked meal on the road, and an electric lunch box is one of the key tools for cooking in a semi-truck. A 12-volt lunch box, also called a portable stove, can heat food. You could also consider a 12-volt cooler for keeping food cool, or a crockpot or slow cooker. Many Schneider trucks now include fridges, but a cooler can still be a nice way to keep cool beverages and healthy trucker snacks more accessible.
2. Travel-sized cookware
Of course, if your truck driver is going to be cooking on the road, they'll also need some utensils. Camping stores are great resources for compact cooking gear, from space-saving cutting boards to collapsible silicone pots and bowls. Watch our cooking in a semi-truck videos for some ideas of what cooking gear a truck driver uses.
3. Tools to keep in the truck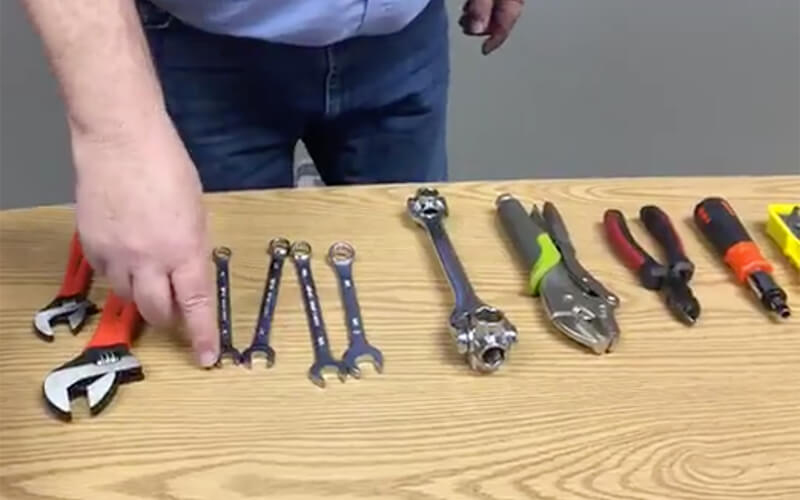 Having a few simple tools can save truck drivers lots of time, helping to make easy repairs on the road. No driver is expected to be a mechanic, but consider any of these 13 simple truck driver tools to be helpful holiday gifts.
4. Handheld vacuum cleaner
Tools can keep the outside of the truck and trailer in top shape, and a portable handheld vacuum can help keep the interior of the truck clean. Compact 12-volt vacuums can make it easy to keep things neat and tidy in a driver's home away from home. Check out some additional truck organization tips for additional gift ideas.
5. Trucker gloves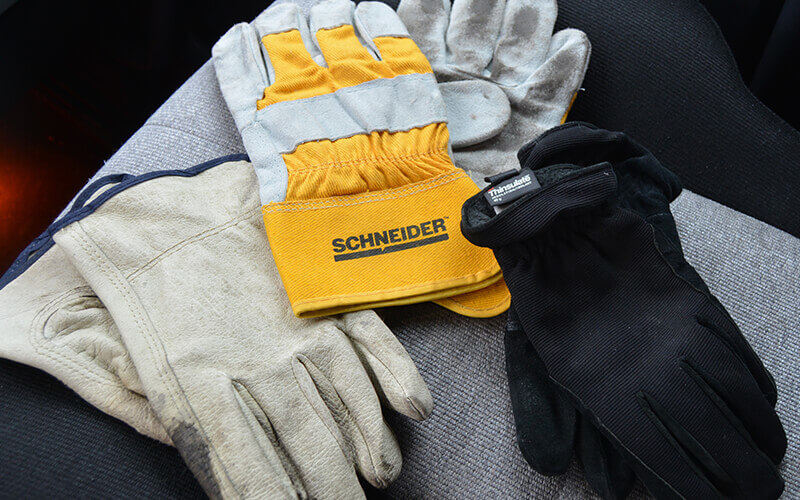 Performing equipment inspections and maintaining the truck can mean exposure to grease, oil and challenging weather conditions. Any of three types of must-have gloves for truck drivers would make a nice gift for the truck driver in your life.
6. Polarized sunglasses
For a gift that's both stylish and useful, gift your driver a pair of sunglasses. Polarized sunglasses in particular can help reduce glare and prevent squinting during the many hours drivers will be exposed to the sun during a typical workday.
7. Custom photo gifts
Being away from friends and family can be challenging, but a custom photo gift can be an easy way for truck drivers to bring their loved ones along for the ride. Photo printing services like Shutterfly and Snapfish allow you to create custom items like blankets or mugs.
8. Electric blanket
Speaking of blankets, an electric blanket can add an extra level of comfort on the road. Schneider trucks are equipped with bunk heaters, but a warmer blanket can help your driver stay cozy during the cold winter.
9. Trucker shower kit
A portable shower kit can make showering on the road much easier and more convenient for truck drivers. Look into one that can hang from a truck stop shower door hook or faucet. Include toiletries like soap, shampoo, deodorant, shaving cream, razors, baby wipes, toothpaste, toothbrush and nail clippers. Consider a new pair of flip flops for shower use as well.
10. Exercise equipment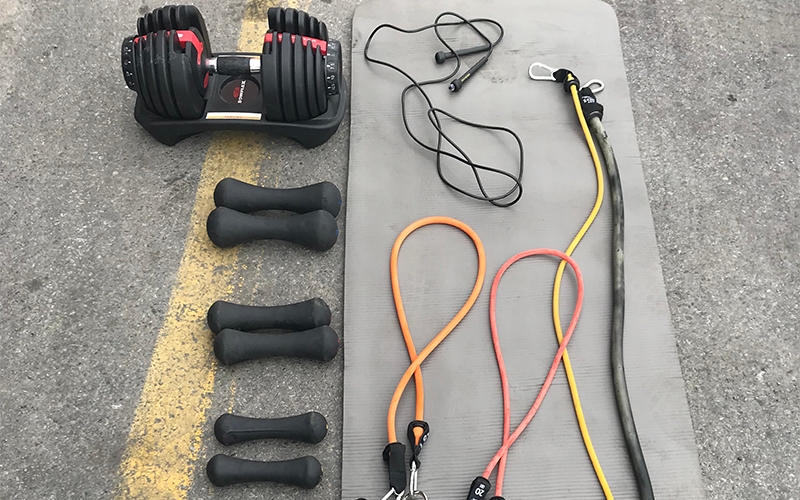 Dumbbell weights and resistance bands don't take up much room in the truck but offer a great, inexpensive way to stay in shape. Truck drivers can get creative to overcome challenges to a healthy trucker lifestyle on the road, and a Schneider driver even created a driver workout app to help.
11. Subscription to streaming services
For drivers who spend a lot of time on the road, there can never be too many radio options (while driving) or video options (while resting in the bunk). Consider Spotify or Pandora premium subscriptions, which offer offline listening, or look into Netflix, Amazon Prime or the new Disney Plus for watching where WiFi is available.
12. Audiobooks
With the many hours of driving time, a change of pace can be nice, and audiobooks are growing in popularity for drivers. Purchase specific books your truck driver may like, and consider services like Audible or Scribd for downloading before leaving home.
13. Stainless steel travel cup/mug
Invest in a quality travel mug that will keep hot drinks hot and cold drinks cold for longer periods of time on the road. Consider a medium-sized travel mug option that will fit well in a truck cupholder.
14. Trucking company gear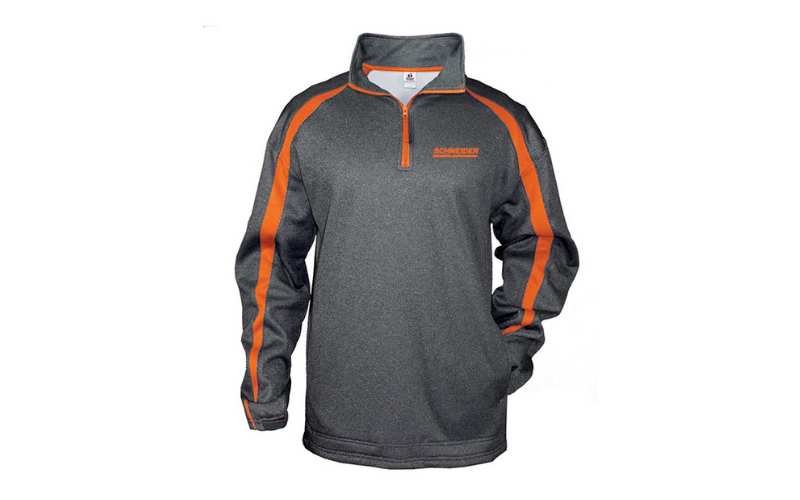 Help your driver show pride in their company by getting items with the company logo. Schneider offers a company store with everything from apparel to collectible die-cast trucks.
Need more holiday gift ideas for truck drivers?
We've also compiled a truck driver packing list with 54 must-have items on the road. Any item on there would make a great trucker gift as well!
About the author

Schneider Guy loves the "Big Orange." He's passionate about the trucking industry and connecting people to rewarding careers within it. He's been the eyes and ears of our company since our founding in 1935, and he's excited to interact with prospective and current Schneider associates through "A Slice of Orange."