20 gifts for truck drivers that work for any holiday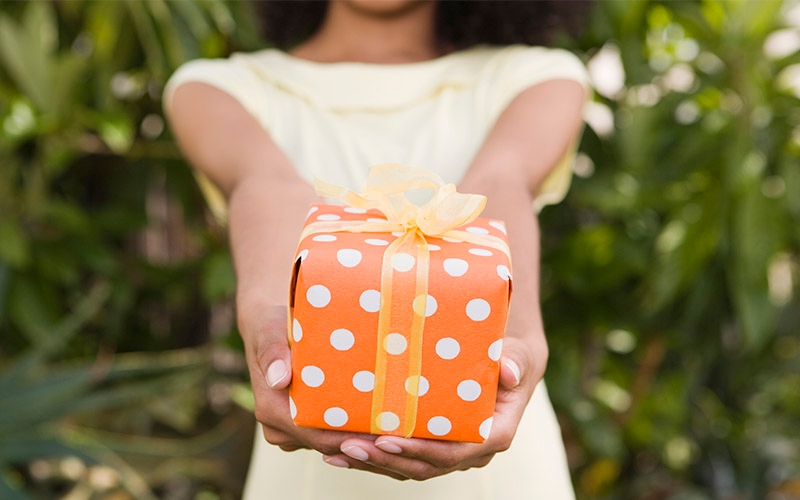 Estimated reading time: 4 minutes
Finding the perfect gift for a truck driver can be tricky, given their unique lifestyle that often involves long trips and compact living spaces. However, a thoughtful gift can significantly improve their comfort on the road.
Whether you're looking for truck driver gifts for Christmas, Father's Day, a birthday or any other occasion, check out our list of gifts for truck drivers for some inspiration.
20 truck driver gift ideas

for any occasion
Work accessory gift ideas for truck drivers
1. Tools to keep in their truck.
Having a few simple tools can save truck drivers lots of time when needing to make easy repairs on the road. While no driver is expected to be a mechanic, any of these must-have truck driver tools can be helpful gifts.
2. High-visibility clothing.
One of the most practical pieces of clothing a truck driver can have is something with high-visibility or reflective properties. These pieces of clothing make drivers more visible in busy areas like rail yards, truck yards, loading docks and delivery locations.
Choose from the following list of options to make sure they have plenty of reflective clothing for every season:
Raincoat.

Winter hats.

Baseball cap.
3. Trucker gloves.
Performing equipment inspections and maintaining their truck can mean exposure to grease, oil and inclement weather conditions for truck drivers. Any of the types of must-have gloves for truck drivers would make a nice gift for the truck driver in your life.
4. Polarized sunglasses.
For a gift that's both stylish and useful, give your driver a pair of sunglasses. Polarized sunglasses can help reduce glare and prevent squinting during the many hours drivers are exposed to the sun during a typical workday.
Personal

health

and

hygiene

gift ideas for truck drivers
5. Exercise equipment.
Travel-friendly workout equipment like dumbbells and resistance bands don't take up much room in the truck, and offer a great, inexpensive way to stay healthy on the road.
6. Trucker shower kit.
A portable shower kit can make showering on the road easier and more convenient for truck drivers. Look for one that can hang from a truck stop shower door hook or faucet.
Also, consider including toiletries like:
Soap.

Shampoo.

Deodorant.

Shaving cream.
Razors.

Baby wipes.

Toothpaste.

Toothbrush.

Nail clippers.
Leisure gift ideas for truck drivers
7. Subscription to streaming services.
For drivers who spend a lot of time on the road, there can never be too many radio or video options to enjoy while resting in the bunk.
Consider buying them subscriptions to:
Spotify.

Pandora.

Netflix.

Amazon Prime.

Disney+.
8. Audiobooks.
With the many hours spent relaxing in the cab, a change of pace can be nice, and audiobooks are growing in popularity among drivers.
Buy specific books your truck driver may like, or consider subscriptions to services like:
9. Personalized gift basket.
If you're looking for a personalized or DIY gift, consider putting together a personalized gift basket. This could consist of:
A snack basket full of their favorite foods.

A movie night basket loaded with popcorn and new movies for them to watch on the road.

A self-care basket or an activity basket full of things for them to do during their off hours.
Comfort gi

ft ideas for truck drivers
10. Seat cushion.
Truck drivers spend hours sitting behind the wheel driving each day. Sitting for long periods of time can sometimes lead to discomfort and back pain.
Check out our list of recommended seat cushions for truck drivers to find one that fits your budget.
11. Mattress topper.
Getting a good night's sleep is crucial for truck drivers, and a mattress topper is a great option for improving the quality of their sleep and making the cab feel more comfortable.
Most sleeper truck mattresses are about 80 inches long, but they vary in width. Be sure to double check the size of the mattress topper before you buy one to ensure it will fit the mattress in their semi-truck.
12. Electric blanket.
An electric blanket can add an extra level of comfort on the road. Schneider trucks, for example, are equipped with bunk heaters, but an electric blanket can help your driver stay cozy in cold weather.
Co

oking

gift ideas for truck drivers
13. Cooking equipment.
If your truck driver loves to cook or is interested in learning more about making meals on the road, cooking equipment may be the perfect gift for them. Having cooking appliances and equipment in the truck will expand their cooking capabilities and help them eat healthier on the road.
The following are just some examples of cooking tools you could buy:
Cutting boards.

Cooking spices.
Collapsible sink

New cutlery or utensils.

Food storage containers.

Microwavable dishes/containers.
Get even more cooking equipment ideas by checking out our cooking in a semi-truck videos.
14. Coffee maker.
If your truck driver is a coffee lover, bring the convenience of coffee on the go to their cab by getting them a coffee machine.
Consider 12-volt coffee maker options or personal sized coffee makers like the Keurig K-Mini coffee maker to ensure convenience and save space.
15. Travel-sized cooler.
Cooking on the road can be a challenge if you don't have a way to store perishable ingredients. If your truck driver's semi-truck doesn't come equipped with a mini-fridge, consider getting them a cooler to keep all their food and beverages cold out on the road.
Check out this list of our favorite coolers to find a cooler option that fits your budget.
16. Stainless steel travel cup or mug.
Invest in a quality travel mug that will keep hot drinks hot and cold drinks cold for long periods of time. Consider a medium-sized travel mug option that will fit well in a truck cupholder.
Organization and cleaning gift ideas for truck drivers
17. Handheld vacuum cleaner.
Tools can keep the outside of the truck in top shape, and a portable handheld vacuum can help keep the interior of the truck clean. Compact 12-volt vacuums can make it easy to keep things neat and tidy in a driver's home away from home. Check out some more truck organization tips for extra gift ideas.
18. Waterproof truck trash can.
A garbage can may not sound like the most exciting gift, but it is something that a truck driver will be able to use almost every day. Having a durable and leak-proof garbage will ensure their truck stays clean and mess-free.
19. Truck organizer.
One of the best ways for truck drivers to keep the interior of their semi-truck clean is by staying organized. Make sure your truck driver always knows where his on-the-road essentials are by getting them a truck organizer.
Truck organizers are especially convenient when carrying items in and out of facilities, restaurants or truck stops on breaks.
20. Quick dry towels.
Over-the-road truck drivers and regional drivers who get home on a monthly or weekly basis often take showers at company facilities or truck stops. Although most of these facilities provide towels, it can be convenient to have an extra towel on hand.
However, no one wants a damp or musty towel sitting around in their truck, so look for a quick drying and/or microfiber towel.
Need even more gift ideas for truck drivers?
We've
also compiled a truck driver packing list
of
must-have items
to take
on the road. Any item on there would make a great trucker gift as well!
About the author

Schneider Guy loves the "Big Orange." He's passionate about the trucking industry and connecting people to rewarding careers within it. He's been the eyes and ears of our company since our founding in 1935, and he's excited to interact with prospective and current Schneider associates through "A Slice of Orange."
More posts by this author