Dallas shop offers unique culture, diesel technician jobs in Texas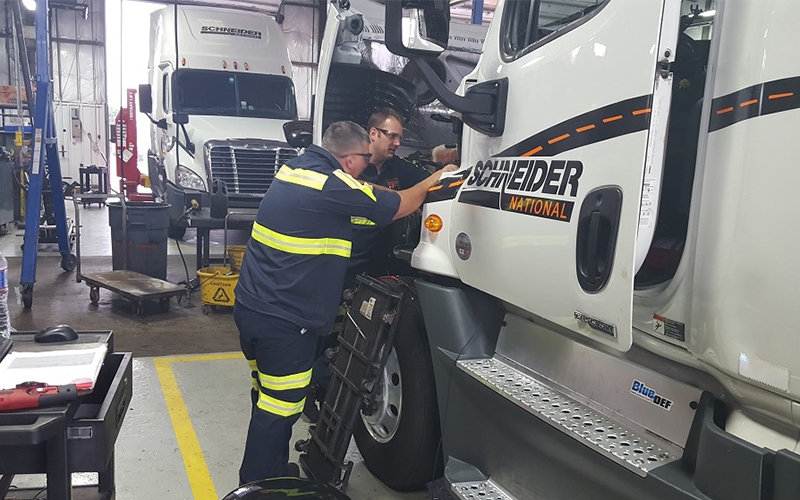 "The more experienced techs are willing to help and mentor the younger techs. All our shop associates carry positive values and genuinely care about Schneider and its success. The shop carries a productive atmosphere and a commitment to excellence in the work they do. All the associates in the shop are open and honest with communications and we share a great sense of humor with each other. Our leadership is compassionate, and we have respect and understanding for every situation that our associates encounter."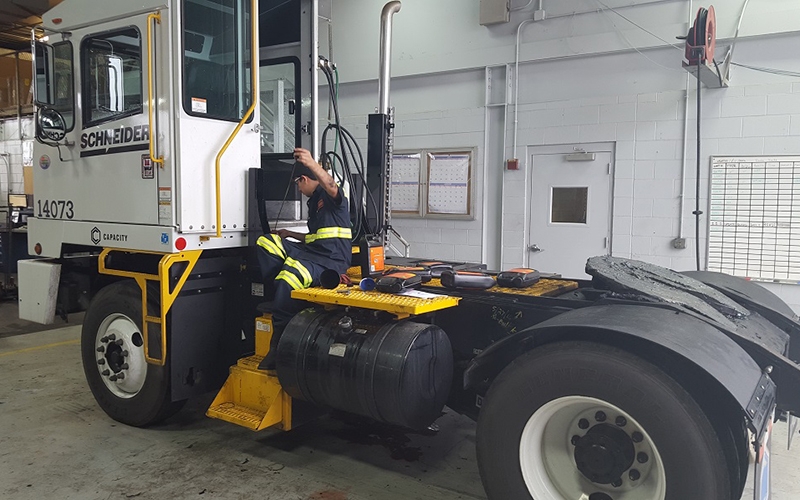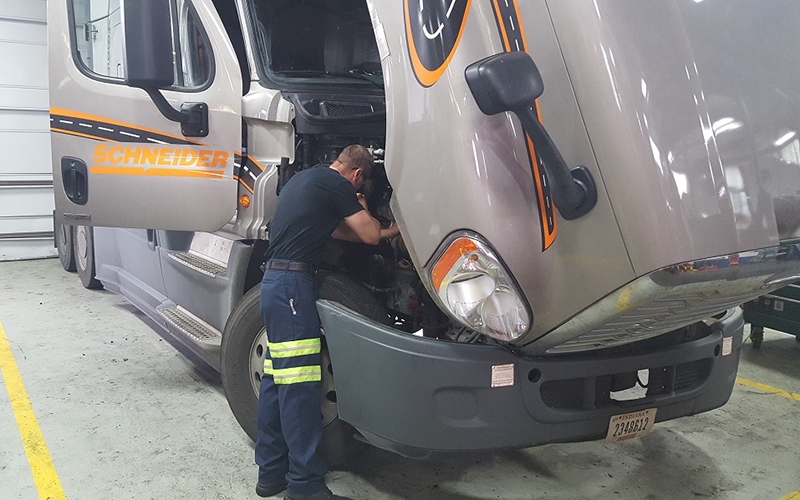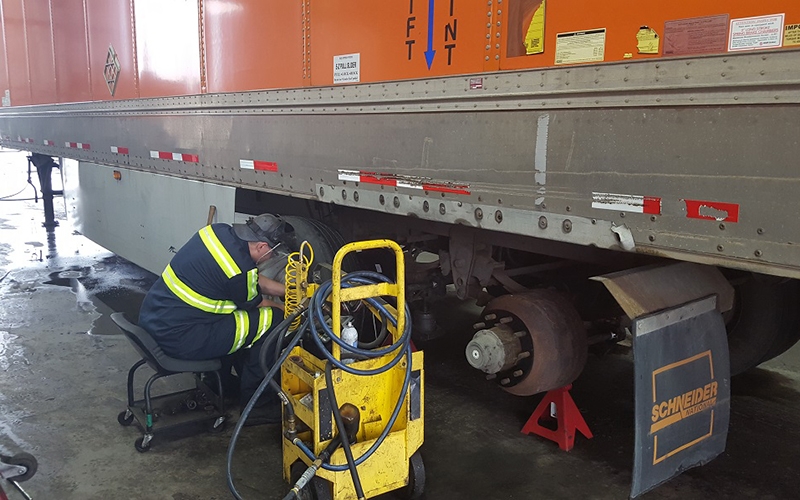 "Every associate in our shop gets an Individual Development Plan (IDP) that helps match their skills and aptitude with the roles that interest them. With the IDPs, the Dallas shop offers our techs training throughout the year with the latest technology from the best trainers in Schneider. It's about investing in every person, from the tech, to their families, and the Schneider name. That's the attitude and culture we try to instill in all our shop associates. At the end of the day, we know our technicians are our driving force. In Dallas our tech advancement opportunities are limitless."
Find diesel technician jobs near you:
If what our Dallas diesel technician team has to say about working for Schneider aligns with what you are looking for join our team today!
About the author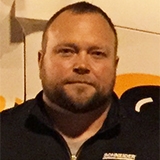 Seth is Schneider's technical college maintenance recruiter, helping aspiring diesel technicians find a rewarding career with Schneider. He has been with Schneider since June 2008, holding a variety of diesel technician roles including mobile communications platform champion, senior technician, senior lead technician and lead tire specialist.