Top 5 video interview questions and how to answer them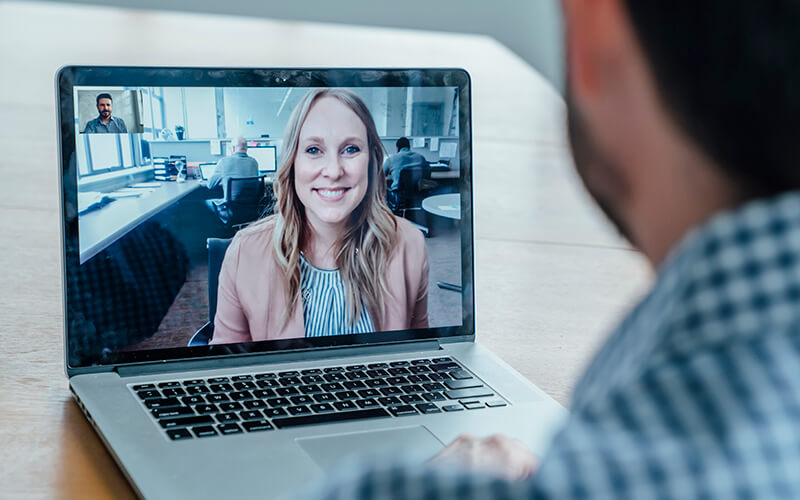 Congratulations! You've made it to the interview for your dream job. Now what?

With more and more companies conducting interviews through video instead of in-person, there's a good chance yours will be done via Skype, Google Hangouts, etc. If that's the case, it is essential to take time to prepare for the video interview.
Part of the preparation is determining, what are some commonly asked video interview questions and how can your answers to them stand out from others'?
As a Schneider recruiter who knows a lot about video interviews, here are my top five video interview questions and some insight into how to answer them.
Five commonly-asked video interview questions:
1. What are you looking for in a role?
As much as recruiters want to make sure you have the skills for the role, we want more so to make sure you will ENJOY that role long term. Point blank – happy people are productive people.
How to answer this question: Be honest. What type of work do you prefer? Are you more project-and team-oriented, or do you prefer having goals? Do you like to help customers and resolve issues? You can keep your answer broad here but think about what the role you applied for may require.
2. What is an area you need to improve on?
Panic! Panic! Abort! Abort! Well, not just yet!
Don't worry, recruiters aren't trying to trap you into admitting your biggest flaws. We're trying to genuinely understand what you need help with.
Areas for improvement are just as important as strengths. If you know what you need to work on, we know where to support you.
How to answer this question: Everyone has areas that they can improve on. Improving doesn't mean you are bad at something, it just means it isn't your strongest area.
For example, "I would really like to continue to improve on public speaking. I am comfortable with giving presentations and relaying information, but I could convey the information in a manner to make it feel more personal."
3. What motivates you in a role?
When you hear this question, recruiters are looking for something specific or relative to the role you applied for (therefore, researching the role ahead of time is important). Be honest, but also think about answers tailored to the type of role you will be doing.
How to answer this question: Really think about what you will be doing in the role. As an example, if you applied for a customer service job, what motivates you could be helping others and solving problems. If your job is project-based, your motivation could be working on a team to complete tasks.
4. "Tell me about a time…."
Questions that start with this phrase are meant to be answered specifically and with examples from real life. Nothing predicts the future like the past.
Recruiters from all industries are shifting to behavioral-based interview questions to help get a better idea of how you handle real situations.
How to answer this question: Avoid vague answers. Paint us a picture. Tell us the what, who and how. Your answer should include:
What happened?
Who did it involve?
How did you handle it?
5. Where do you want to be in your career in three years?
No crystal ball needed! While it's nice to think everyone has a three-, five-and 10-year plan, the truth is, most don't and that's OK.
BUT you should have some idea, and it should be relative to the industry you are interviewing with. We don't expect you to know the EXACT role, day-to-day and responsibilities you'll have in five years, but we do expect that if you're interviewing with us, your goal at least, is to be here a while.
How to answer this question: If you want to be a leader of people, say that. If you want to be in a role more focused on individual contributions, say that. There is no right answer.
Think about what you like to do, how that skill could help the company you're applying to, and then paint us a picture.
With a little research, a little practice and a whole lot of you, just being you, you're all set. Now go get 'em!
Searching for more interviewing insight?
We have seven more tips, for before, during and after, so you can conquer your upcoming job interview.
About the author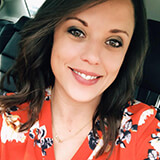 Becka has been with Schneider since 2013 and has held multiple roles within Schneider Transportation Management (STM), including Broker, Senior Broker and her current role of Dallas STM Recruiter. Becka's favorite part of her day is when she gets to connect quality candidates to positions that will allow for success both personally and professionally.